3 of the Best Ad Strategies for Small Businesses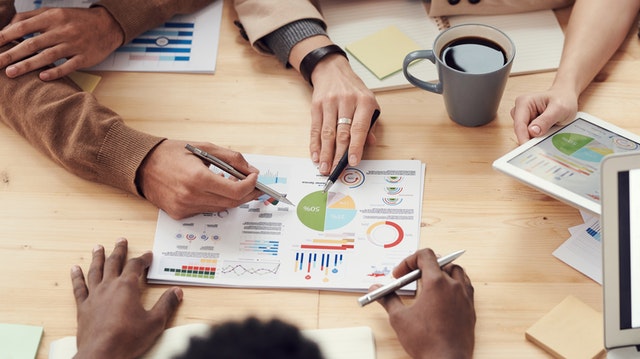 Are you starting a new small business or improving the current one? If so, it is vital to have a suitable marketing strategy that prioritizes a strong and full-time online presence. In other words, the advertisement plan of a small business has determined its ultimate success.
Businesses tend to use different marketing plans to attract customers who will help keep them operational and viable. If you are wondering what the secret is, this article has got you covered. It explores the 3 of the best ad strategies that will make your small business succeed.
1. Search Engine Optimization (SEO)
After developing a unique website, what can you do to ensure your target customers find it? This is where SEO (search engine optimization) comes in handy. It is probably the most impactful ad strategy for small businesses. SEO involves the process of enhancing your website and content so that they can be easily found by the end-users or search engines.
By adequately investing your money in SEO, you can improve your website and get higher ranks on Google and other search engines. In such a case, your business' website will appear on your potential customers' search results. As a result, it is more likely to drive great customers and traffic to your website, resulting in improved sales and profit rates.
Typically, SEO is all about using the right keywords related to your website's kind of commodities or services. When customers use such keywords on search engines such as google, relevant pages, including yours, appear in the results. Do proper keyword research to identify the best keywords the target audience uses to search online or ones used by competitors. What you want is to find keywords your target audience uses and leverage that to drive them to your website.
You can improve your website's SEO by:
Using local keywords to optimize your site

Opening a Google My Business account

Write blog posts or make videos related to your niche area

Ask your customers to review your products or services

Get high-quality backlinks

Use location pages
2. Email Marketing
Email is among the oldest digital marketing strategies, which is still the top list of the most effective marketing technique. It is an excellent strategy that enables you to reach individual customers from your target audience straight in their inboxes.
Besides that, email as a digital marketing tool allows you to develop a personalized relationship with your potential customers. Plus, you can still connect with them after site abandonment or making their initial purchase through newsletters, special deals or offers, and relevant information about new products or services.
Therefore, email stands out as a highly effective marketing tool, with every dollar spent on a single email earning you a rate on investment of about $44. And that's why many small business owners are adopting this marketing plan as it is among the best techniques to advertise online. However, ensure you use compelling subject lines, automatic email sending systems like CRM and EPS to make the best out of it.
3. Social Media Marketing
Are you looking to reach a broader audience base and regularly engage with customers? Then, social media marketing is a must-have small business ad strategy to try. An average user tends to spend about 3 hours on social media platforms.
At first, this ad strategy can seem intimidating, but it is essential to stay focused on your target audience. Try to understand which media platform they spend most of their time and see what content they like. Then, ask yourself how you can make the most significant impact.
Basing on your customers' desires, you can try using the most suitable platforms below:
Facebook: This is one of the most used platforms for posting and sharing entertaining images, updating status, and success stories from customers.

YouTube: You can use this marketing tool to engage your customers with user-generated and branded audio-visual content.

Instagram: Best for displaying a high-resolution image showcasing your services and products.

Twitter: Great media platform for sharing news and responding to customers' questions in real-time.

Pinterest: For spreading visual content such as e-books, infographics, and blogs quickly.
Conclusion
It takes a small business's best ad strategy to nourish in the highly-competitive market. Without a suitable and effective plan, you will find it pretty hard to keep your small business up and running. While there are plenty of digital marketing strategies, the above are our 3 best ad strategies you can try for your small business and succeed.