Top 10 Cryptocurrency Exchanges For Smart Investments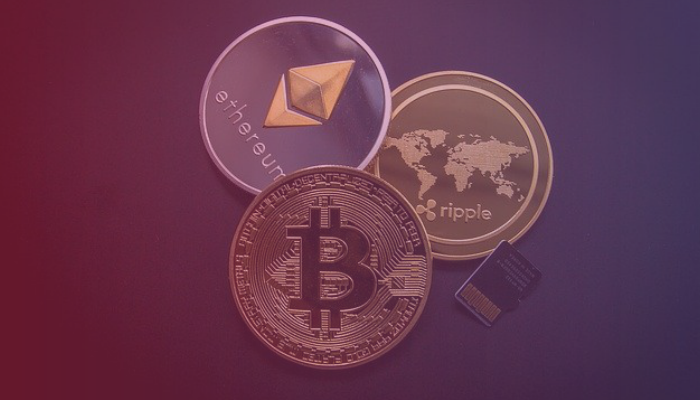 When it comes to digital trading, the cryptocurrency exchanges you are using can affect your trading performance. There are many traders that have lost their digital assets just because they traded on platforms that are not secured. With over 300 cryptocurrency exchanges in the global market today, it can be difficult deciding which one to choose.
Fortunately, these digital asset trading platforms have set themselves apart from other exchanges. They are built on powerful technologies and offer several cryptocurrency pairs.
They make it easy for people to buy and sell cryptocurrencies irrespective of their location. They prioritize high-quality security to secure your cryptocurrency trades and investments. These top cryptocurrencies exchanges not only provide professional services, they are also the most trustworthy in the crypto world.
1) Coinbase Pro
Coinbase Pro is the world's leading cryptocurrency exchange that offers excellent trading services. Coinbase Pro is the advanced trading platform for professional cryptocurrencies traders. This is one of the best cryptocurrency exchanges you should be using if you want to get deep insights on cryptocurrency pairs.
The company provides high quality trading features such as graphs, trading options and detailed charts. Aside from cryptocurrencies, Coinbase Pro also offer support for fiat currencies. The company has over 20 million customers with more than $150 billion traded.
If you want to use this exchange platform, you will need to verify your account. You can do that by uploading identification documents such as passports, driver's license and then answer the necessary verification questions.
2) Bitpanda
Bitpanda is one of the standard exchanges you can use when you want to buy cryptocurrencies. It has an appealing user-interface that will help you access any information you want. The company was designed to fix several issues people within the Eurozone usually encounter in buying and selling Bitcoins.
Bitpanda is based in Vienna, Austria with over 900 customers. Bitpanda offers several important features that will help you to be a successful cryptocurrency trader. They offer a unique feature that will allow you to buy cryptocurrencies with cash.
Bitpanda Savings will help you to create a savings plan that can boost your digital assets. With the Bitpanda Swap, you can quickly swap one cryptocurrency for another. The company accepts several payment methods such as credit card, debit card, Neteller, bank transfer, Skrill, SEPA, EPS and many more.
3) LocalBitcoins
This is a Finland based peer-to-peer Bitcoin trading platform. LocalBitcoins will allow you to exchange Bitcoins for fiat currencies via person-to-person trades. The interesting part is that the company provides fast transactions and several payment methods.
LocalBitcoins offers Escrow protection for both buyers and sellers. Currently, this currency exchange has over one million customers from 249 different countries around the world.
4) Shapeshift
Shapeshift is a standard cryptocurrency exchange that helps traders in buying and selling cryptocurrencies. It is one of the top cryptocurrency exchanges that offer quick and instant digital transactions.
Shapeshift allows users to exchange over 50 cryptocurrencies including Bitcoin, Bitcoin Gold, Ripple, Ethereum Classic, ReedCoin, BlackCoin and many more.
The company will give you the opportunity to convert one cryptocurrency into another. You will only need to pay small fees when you use their conversion services. Shapeshift has a user-friendly interface and layout that will make it easy to exchange cryptocurrencies.
The company's cryptocurrencies are stored in cold wallets to prevent them from being stolen by hackers.
5) Coindeal
Coindeal is a Malta based cryptocurrency exchange. The company was launched in March 2018 and has grown to be a reputable cryptocurrency exchange. Coindeal provides support for 30 cryptocurrency pairs.
Coindeal is one of the top cryptocurrency exchanges that implemented quality security measures to protect their customer's transactions. Coindeal uses a method called know-your-customer standards (KYC) to verify their customers.
The company has over 260,000 active customers. Coindeal also offers fiat currency exchanges such as U.S. dollars, British Pounds, Euros and much more.
6) BKEX
BKEX is an attractive platform designed to help users convert their cryptocurrencies into another. The trading platform supports several cryptocurrencies. BKEX offers leveraged trading that will help traders to gain massive return of their investment.
The company charges the taker and the maker the same fee which is 0.10% per trade. The withdrawal fee at BKEX is 0.000BTC.
7) Bitforex
This is one of the most powerful cryptocurrency exchanges you can integrate to improve your trading. Bitforex is loaded with several important trading tools, which will help you to succeed in crypto trading. The company regularly conducts security checks and uses authentication methods to secure their customer's accounts and assets.
Bitforex charges taker fee of 0.05% and 0% maker fee.
8) Binance
Binance is one of the popular cryptocurrency exchanges that make trading to be hassle-free. Currently, Binance is the largest exchange for alt-coin trading. They support several different digital currencies. The interesting part about this exchange is that they charge the lowest transaction fee in the crypto space.
Binance has no limit to the number of deposits you can make, but you will need to verify your account when you want to withdraw more than 2 BTC. Binance provides maximum security for your digital assets and uses two-factor authentication to secure your account.
9) Digifinex
Digifinex is a great cryptocurrency exchange designed mostly for traders from Asia. The company is founded in 2017 and with headquarters in Singapore. Digifinex is one of the top 10 cryptocurrency exchanges that offer over 100 cryptocurrency trading pairs.
The exchange uses robust technologies to ensure a safe trading platform. They integrate offline cold and multi-layer hot wallet to keep customers deposits secure. Trading at Digifinex incurs a small fee.
10) Bittrex 
This is one of the powerful and secure cryptocurrency exchanges that allow users to perform their digital asset transactions with ease. Bittrex integrates powerful security technologies to safeguard their customer's digital assets. It's a perfect platform for both advanced and beginner traders.
Bittrex has a friendly user-interface that makes it easy for beginners to use. They use a custom trading engine to ensure fast transactions. The company can verify your account fast and allows you to trade almost instantly.