5 social media platforms for business, advertising and marketing that you may not have thought about.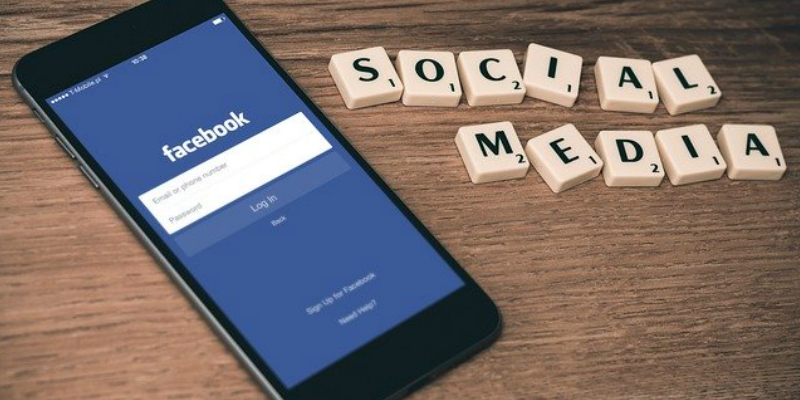 Social media had served its basic purpose of connecting and bringing people together, but now it has extended its importance towards marketing, advertising, and business. This is because where people gather regularly to meet, whether virtual or real space. There is bound to be a sort of business transaction that would happen in the long run, all things being equal. In the course of our daily human interaction, a need to fulfill a want or a desire must arise and as such, there is likely going to be an exchange. The basic function of technology today is to make our lives easier.
In solving or satisfying one need, we directly or indirectly satisfy other needs that may have arisen from that need. It's like a beneficial cause that connects the art of creating real solutions.  
Facebook, for example, wouldn't have started the space some years ago and imagined that it would extend to marketing, ads and other content promotional qualities that followed. Data transfer became a big industry. The rest they say is Money. Many people may, or may not understand the potential social media has in marketing, advertising, and sales of products or services, even when some others are leveraging these platforms to make it big.  While a lot of people know about the business potentials of Instagram and Facebook, there are other social sites that have special benefits that people may want to leverage to market their products and services. There are some other great social sites out there offering related or better services. 
"In this digital age, many online marketers are using social media as an essential part of their marketing strategies. Social media has billions of active users that enable businesses to create strong brand awareness and increase engagement.The truth is that social media is a high-performance platform both small and mid-sized businesses can use to connect efficiently with their potential customers and increase sales… however, It can be a daunting task using social media to achieve successful marketing campaigns. This is because every social media network works with a different approach including the style of content, fans, and tone of the network." Says Saad Ullah, writing for the technology news website Techbullion.com
A little caveat though, In no particular other, these lists have been made out of personal preference, the number of users globally, active engagements, and personal trials. I have also intentionally not included Facebook and Instagram, because those are to some extent over flogged. Let's get to it then. 
Whatsapp
In 2017 WhatsApp introduced the Whatsapp status to share text, photo, video and GIF updates that disappear after 24 hours. However, to send and receive status updates to and from your contacts, you and your contacts must have each other's phone numbers saved in your phones' address books. Ever since, whatsapp status has become a gold mine for those who know how to dig it. It is easier to advertise, market and promote your products to your contacts without spamming their personal space. So let's say you sell shoes it's better to be posting samples of your shoes on your WhatsApp status so people can view and order. Remember it is mostly your contacts who see your status, so try to show you can be trusted to do business with, so they can recommend you to others too. Try it. It works. Many users make sales of their goods and services leveraging on this opportunity without spamming a group or personal inbox.
Linkedin
Linkedin is the network of professionals. Just call it the Facebook of professionals. Bank CEOs, businessmen, firms, big brands, corporations, employers and employees just name them. Here, you manage your professional identity. Build and engage with your professional network. Access knowledge, insights, and opportunities. And sometimes according to their official page, it is mainly used for professional networking, including employers posting jobs and job seekers posting their CVs. This is not a place to post about your latest gossip or gist. It is strictly professional. You can leverage this platform to grow your brand, products, and services. Since people come here with expectations, to hire or get hired, so it's a perfect place to market your products as well as yourself. Did I stress the importance of the word "professional" here? 
Slideshare
Slideshare is a subsidiary of LinkedIn. This is also professional but a bit free.  Here, you Discover, Share, and Present presentations and infographics with the world's largest professional content sharing community. A lot of users are using this platform for serious marketing of their goods and services. It cuts across all areas of interest and social interactions. However, you have to properly curate your contents before posting because the audience is professionals. The good news is once you have a LinkedIn account, you can access Slideshare by just logging in with your LinkedIn details. You can check it out, it is super dope and it works. 
Reddit
Reddit is a forum where people get to discuss things about their interests. It is a network of communities based on people's interests. Find communities you're interested in, and become part of that online community. So let's say you are in a community of those who like to wear sneakers and you are a sneakers seller, you can then strategically post your samples to the community. There are also sub-communities different from the larger community. These are called subreddits. Also, remember that you have to be contributing to the platform positively or else you would be banned for spamming. 
Twitter
Yes. The twitter you know. Besides the regular savages and the satires of Donald Trump. Twitter is another great place to market your business. Especially building a brand. With millions of users, coming to enjoy the savages and replies. You can chip in your business once in a while. Market your products, goods, as well as services. Why a lot of people do not enjoy twitter is because of the 'following'. But since you are in marketing, you have to follow a lot of people , especially those around the interest you want to market, you would be surprised at the result it would yield. 
In summary, Social Media has evolved over the years and is contributing to making human lives easier, beyond its specifics of just human connection and interaction. We are coming to an era where all these platforms would turn into our favourite marketplace.  So package your brands, your goods, and services and get on board, you can begin to market like others. The mistake some people make is to think it is enough to just get on board without properly branding the goods to fit into the strategies of that particular platform. You can learn about how to brand your goods and services for social media or about social media marketing tools to for business, and marketing in subsequent articles.