How to Set up a Referral Program for a Small Business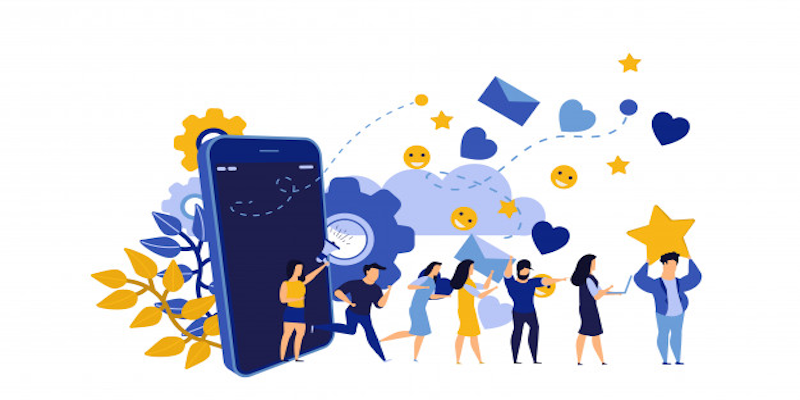 Running a small business is hectic. 
Most mornings you're probably organising your schedule, sending invoices, improving customer experience, or working on a client's project. 
Keeping track of everything going on is hard enough already, and you most likely won't have the brain space or will, to constantly think of fresh ways of customer acquisition. 
That's where the power of referral marketing comes in. 
Every day there are over 2.4 billion brand-related conversations and your business is part of those discussions.

So why not turn every one of those interactions to a marketing opportunity? 
If your current clients are happy with the service or product you provide. And they mention your brand name to others who need your solution, you won't have to spend a huge bulk of your time creating cold sales emails or small business marketing ideas and can focus on improving your offer's quality. 
Plus, it works, as consumers trust the opinions of their family and friends more than brand adverts. 
So, that's why, now, let's see how to create a referral program for your business. 
1. Find out where your Current Referrals come from
How do your current customers find you? Most small business owners have a clue about how their clients come, but they aren't looking deep enough to know the effect word-of-mouth has on their client acquisition. 
You need to know how many referrals you're already getting to figure out how to pull in more.
Perhaps particular customers are sending referrals your way through their vast-reach or day-to-day conversations. 
So, when you get new customers find out how they heard about your business. 
The answer could be the secret to unlocking a referral machine hidden within your current customers. After finding out the advocates that are sending new clients your way via their recommendations, make it official.
Reach out to them and let them know you'll want them to continue but obviously for rewards now. 
2. Choose a Referral Program 
Every successful referral program should be able to run by itself. You shouldn't have to manually ask each customer if they want to recommend you to their friends. 
Instead, set up an incentivised program that automatically motivates customers to make referrals. 
A great example is from Riff Raff and Co, a toddler sleep toy brand that was able to boost sales to the six-figure mark by creating a referral program that rewards their customers (who are majorly young moms) with a free sleep toy when they refer 5 friends to them. 
Plus, their friends also get free postage by purchasing through the customer's link.
So the take-away is to influence the word-of-mouth recommendations on your brand via incentives and ensure that your referral program rewards your customers with incentives they'll be interested in. 
Conclusion
Referral program's work. The data proves it and I've seen many small businesses boom via referrals. 
So why not jump in? Just pick relevant incentives, inform your customers about the benefits of sending people your way and watch your customers pull in leads for you.