5 Things Your Small Business Needs
A few essential resources for owning and operating a small business.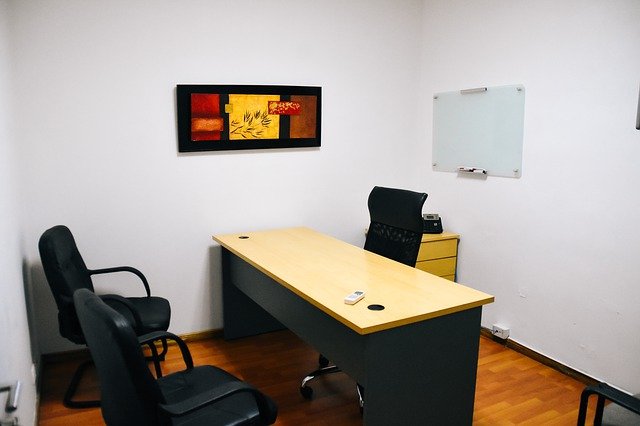 Having a successful business might look like a dream come true. You can become your boss, have your schedule, and answer to yourself. However, growing your business is challenging. It's one of the hardest challenges you might face when you want to get out of your 9-5 daily grind. Most start-up businesses survive during the first 18 months of operation. The infancy period of a small business is volatile, especially for entrepreneurs who don't have previous business management experience. With that in mind, if you have a small business or got plans to start one, here are five things you need to focus on to take your business to the next level.
Finances
Cash Management
Issues with cash flow are among the major reasons why most businesses close their doors. Cash management is not even about making profits or having cash at hand to move forward. If you fail to manage your finances well, you might go bankrupt early, and you will not even understand why it happened. Without money, you can buy inventory, pay your employees, or invest in equipment. Make sure you manage your money wisely, keeping track of expenditure and income. By investing more time in cash flow management, you increase your chances of succeeding in your industry.
Marketing
Marketing strategy
Your marketing strategy works as the backbone of your business and can determine the success or failure of your business. Thus, marketing is one of the crucial things you should focus on when establishing your business. However, to develop a strong marketing plan, you have to consider your indirect and direct competitors, marketing methods, such as traditional (TV adverts and printed media) and contemporary techniques (social media platforms), and how you will reach your target customers.
To know what will work for you, you need to ask your clients how they came to know about you. Understanding exactly how you attracted your clients will help you concentrate on marketing efforts that yield results. Also, get to know about the current trends in your field of specialization to best prepare for what will come in the future.
Technology
Technology is another significant investment that will help your business thrive. While some people know the importance of technology in modern life, others don't understand its significance to the business. Today, most people spend a significant amount of their time in front of a screen. Thus, make your business technology-friendly. This includes ensuring your website is compatible with various browsers and devices and accepts payment methods such as wireless card terminals.
Time clock software can also enhance business efficiency as it can help you manage your employees' time and monitor their attendance from any location, at any time. Programs such as document organization systems, instant messaging systems, and content management systems can improve your workforce's productivity.
Know your margins on all services and products
Most small businesses focus on launching many products and services to enhance their visibility in the competitive market. This leads to a situation where you cannot control the needed margins, thereby bringing your profits down. Your profits should come first, followed by your total revenue. If you have some products or services that you can eliminate to increase your overall profits, you should get rid of them as soon as possible. Even if you plan to sell your business in the future, buyers will be interested in the profits you make, not the revenue. When you control the margins on all your goods and services, you get a better insight into what you need to do at every phase of business growth.
Customer Engagement
Focus on your customers and improve customer service
When it comes to running a business, always remember that your business cannot exist without clients. Ensure you develop products and services that meet the needs of your customers and prospects. Surveys and researches will help you understand what your customers want.
Besides, ensure you provide quality customer service to satisfy your clients. Make them feel special. If they have a problem, make sure you handle them immediately, and if they got any questions, take your time to answer them. Allow your clients to write product reviews. If your customers find your customer service satisfactory, they may recommend others to buy from your business.
Owning your business can positively change your life. However, for your venture to succeed, you need to sacrifice a lot of your time, direct your efforts into planning, and work hard