10 Lucrative Skills You Can Learn Online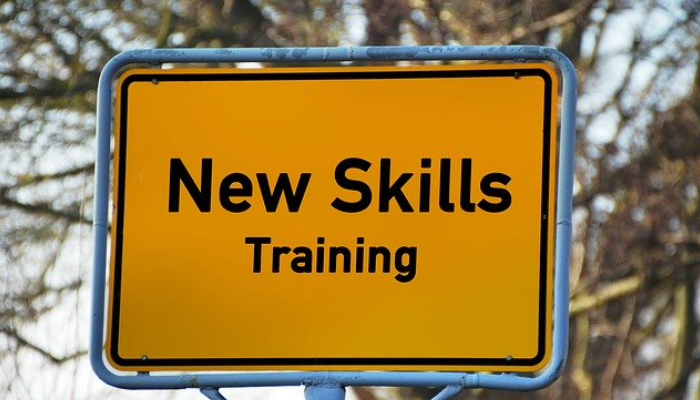 Finding a lucrative skill is probably one of the most difficult plans of being self-employed. It doesn't have to be that way in this information age. There are several great skills you can learn online to support your career. Even people without a job can learn profitable skills and become their own boss.
The lucrative skills discussed in this article have the potential to set you apart in a competitive workplace. The good part is that Internet has abundant resources to teach you any skill you want.
Remember that you must not be an expert in any of these skills before you can earn money with them. A basic knowledge of any of them can help you to get started. So, if you are looking for fresh ideas to improve your career then here are 10 best skills you should learn on the Internet.
1) Programming Languages:
A simple web search will tell you that programming jobs are very lucrative in this tech-centric age. The good news is that there are several resources on the Internet to help you learn any coding skill you want. The most popular programming languages you can learn include Java, Python, Ruby, PHP, JavaScript and much more.
Mastering these coding languages will help you to effectively build mobile apps, websites, video games and other software applications. You would be surprised at how acquiring coding skills can help you in earning a full-time income.
There are so many people who are using coding skill to earn a full-time income in their respective fields. You too will make money with programming languages if only you can devote time to learn them.
2) Search Engine Optimization (SEO)
This is a powerful side-gig you can learn online to become a boss of your own. SEO is an important skill that can help online marketers and website owners to increase their sales. Learning SEO will give you an insight into how search engines are using certain factors to rank web pages on the search results.
There will always be a lot of hiring demand for SEO specialists since many businesses are establishing their presence on the web. The search engines frequent updates like the Google's Panda that delist websites have even made SEO a hot skill in this era. The truth is that most individuals and companies don't have the time to learn SEO. They are hiring SEO experts that can optimize their websites for higher page rank.
If you have a deep passion for search engines, websites and organic SERPs then become SEO specialist. Nowadays, there are many great platforms on the Internet where you can learn SEO.
3) Photography
If you are looking for new skills to learn online then ensure you add photography to the list. Even though you are an established photographer, there are wonderful and impressive photography courses you can learn to take your business to the next level.
The good part is that these photography courses are taught by world-class photographers. They will teach you the best way to master the art and craft of excellent digital photography.
You will also learn about cameras, lenses and how to produce professional images using photo editing tools. There are many networks offering photography education and training on the Internet. You can learn this skill and start selling photos on the web. There are several sites where you can market your photos.
4) Translation
You can learn any popular foreign language of your choice and work from any location. The Internet has made it easy for you to learn one or two foreign languages and become a translator.
Translation skill will help you to interpret the meaning of spoken or written content from one language to another. It is a useful skill many freelancers are using to make extra money online.
There are several online platforms that offer free training for foreign languages. The popular foreign languages you can learn include German, Spanish, Italian, French and much more. You can learn these foreign languages and become a professional translator.
5) Data Mining and Scraping
Data mining and scraping techniques will help you to master how data is accessed, represented and navigated. It will give you an insight on how to effectively unlock hidden data. In this information era, the demand for data mining and scraping is growing every year.
You need this skill to help people convert their websites into data. Learning data mining and scraping best practices will also help you to extract multiple elements from multiple pages.
6) Digital Marketing
Successful digital marketing involves the creation of working strategies and reaching the targeted customers. In digital marketing training, you will learn the important steps to drive massive traffic from different places on the web.
There is no doubt that businesses need the right audience to increase sales. You will learn the principles of digital marketing and then help businesses to increase their customer base. Despite the power of newspaper and radio promotion, digital marketing is still one of the great ways which marketers can employ to increase sales.
7) Graphic Design
Graphic design plays an important role in your success as an online marketer. You can learn graphic design skill to improve the effectiveness of your business.
As a graphic designer, you will learn the best ways to beautify and make web pages clickable. You need this skill to create attractive visual designs for your products. You can even learn this skill on your own by using graphic design tools such as Photoshop and Inkscape.
8) Copywriting
Whether you're trying to attract potential customers or showcase your expertise to known investors, copywriting skill will help you to achieve the best result.
Copywriters are experts in writing the compelling sales letter that can motivate potential customers to purchase a particular product or service. This skill is useful in every field because it makes the selling of products and services easy. Copywriting is one of the most crucial elements that have helped online marketers to improve their products promotion and sales.
There are many places on the web where you can learn the useful copywriting tips and techniques.
9) Content Writing
Researchers have shown that content writing is one of the greatest skills of all time. If you want to work as a content writer then it's important you develop your skill so as to compete with other proficient writers. There are a variety of free online courses you can take to improve your writing skills.
Writing is all about transforming your thoughts into words. If you want to become a professional writer then learn how to effectively communicate information and ideas in written words.
These days, there are so many thin contents on the Internet, but people want to read something that can add value to their lives. If you want to be a successful content writer, then ensure you always create content that has a positive and interesting writing style.
10) Video Production
Video production is a crucial skill you can learn to further your career. Nowadays, far too many people prefer to watch videos than to read text content. Even business owners now incorporate videos into their customer acquisition campaigns.
The good news is that there are several sites that offer professional training tips and tutorials on video production. These sites will teach you everything you need to know about video production.
These skills will surely give you an edge in any field and will help you to get a decent high-paying job. Make sure you learn the one that interests you the most.