Thinking of Going Remote? Business Tips for the WFH Employer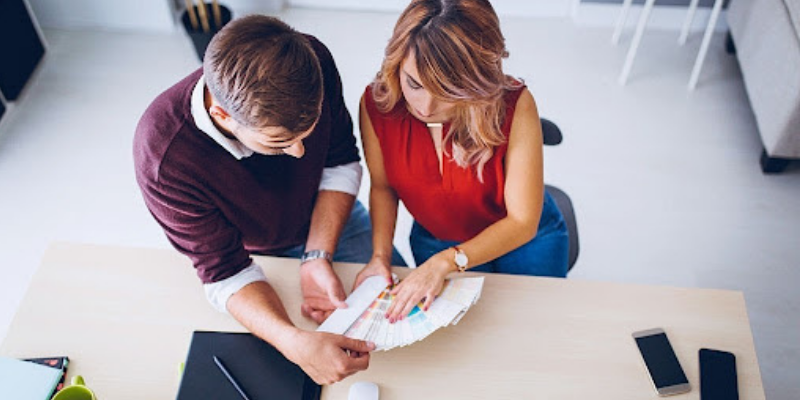 SME owner? Looking to cut overheads? The remote working office could be all you need.
If coronavirus has left your small or medium business out of pocket, this article might help. We wanted to put together top tips for companies reducing overheads at a time when things are tight. The most significant decision many of us have had to make in the last few months is to close down our high street stores or keep paying rent on an empty building.
With this in mind, many of us now work entirely remotely. Again, this is ideal if you work alone, but there are other things to be considered if you have employees. We will cover them a little later on. First, let's talk about how we can maintain business-like air without our premises. It's not nearly as difficult as you might think.
Downsizing from the Office
SME employers with an office or retail space that need to save money are likely to downsize the office as a first step. This means you need to take the correct precautions to ensure any remaining workers can do their job remotely. If this isn't possible, there is a solution that could appease everyone. 
Hiring a coworking space would let you and the few employees unable to work remotely maintain that professional office space. In addition, you have a physical address, you pay less rent, and you can facilitate both remote and on-site employees in a much smaller area. 
While deciding to go remote is an exciting time, try to accommodate those employees who cannot comply. Not everyone can work from home. Some households are unsafe, busy, or noisy. That being said, the Financial Times reports that many businesses aim to switch to a hybrid Flexi model, allowing a blend of both and essentially costing themselves less in office space.
Is Your Business Ready To Go Remote?
Some of the parameters of how your business operates will have to change to accommodate remote working. Here are some areas of concern to consider before you go all-in for all-out.
1 – Health and Safety
In the office, you can control the height of desks and the positions of chairs. In the home office, you can't. While you are paying for an employee's time, they are in your care. Arguably, this means your failure to ensure adequate safe WFH facilities could make you liable for future aches and pains. Health giant BUPA has reported that 11 million people are in pain due to remote work. 
2 – Technology
Again, your switch to remote working assumes that your employee has access to the internet and a computer. Not everyone does. Some people are impoverished; some just never considered it a priority. Whatever the reasons, be prepared to have to spend a little to save a lot.
3 – KPIs
If you haven't set up KPIs to monitor the performance of the office workers yet, then do so. After a few weeks of working from home, a comparison of these figures will tell you if productivity has been boosted or reduced by the switch.
Don't Forget About Yourself.
Working from your house all day sounds great but can be depressing. If you do make the switch, take care of your mental health.