MAGNISKIN, REDEFINING THE ESSENCE OF TRUE BEAUTY!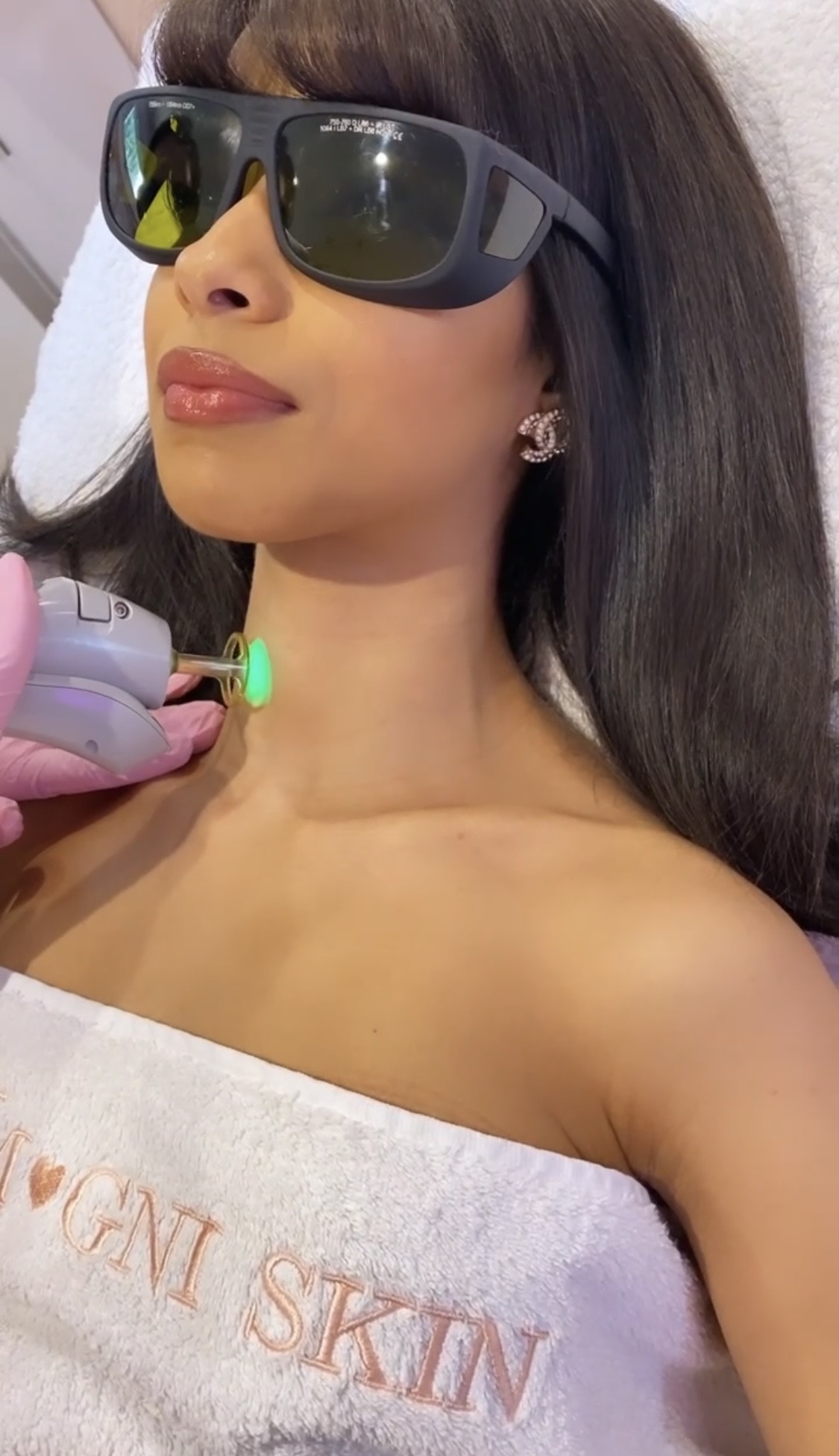 Combining passion with an intense desire to keep up with the latest trend in the skincare industry can only mean elegance and glow for clients at Magni-Skin – a leading skincare and body enhancement brand founded by two sisters, Pinar and Songul.
BIRTHING THE BRAND
After going through the University to study project management and education respectively, these sisters Pinar and Songul pursued careers working in a cooperate business for a couple of years before discovering the path that would indeed mean success and the actualization of their dreams.
It was then that the idea of owning a skincare and body enhancement brand surfaced. Becoming international entrepreneurs became the ultimate goal which was to be achieved by offering professional body enhancement and high-quality skincare treatment using the latest technologies in the industry, thereby helping women feel more secure in their own skin.
This ever-evolving brand was established in the Summer of 2019, and ever since then, these sisters through the Magni-Skin team have constantly developed and employed technological expertise and "working their facial and body enhancement magic" to help tackle the needs of their clients in the most desirable form towards the perfection of their craft.
SCRATCHING BEYOND THE SURFACE
It is often said that true beauty lies beneath the surface, and this philosophy is evident in the activities carried out at Magni-Skin. Delivering the most effective and sought-after treatments in a calm, tranquil salon with mind-blowing results has raked in a long list of loyal clients, from bloggers to reality TV stars and facial obsessives.
From laser hair removal to double chin reduction, Brazilian booty lift, Bumcial, and Em-Sculpt, the team at Magni-Skin devotes equal love and dedication to each treatment which all have individual touches of uniqueness.
The best way to preserve any skill and keep the dream alive is to impact the knowledge of that skill unto others; therefore, asides from delivering the best of services to clients, this passion-driven duo have also set up training and courses aimed at developing like-minded women towards starting on their journeys as beauticians.
KEEPING THE BALL ROLLING
In order to achieve both personal and brand goals, Pinar and Songul have created a firm devotion to the growth of the brand by working tirelessly and ensuring that their lives basically revolve around the company. From marketing and producing content to keeping up with social media networks, processing orders, and making bookings, they are constantly on a journey to global recognition while still finding just the right time to spend with loved ones.
With so much experience and expertise in the skincare industry, a few beauty tips from the Magni-Skin sisters would be to take collagen supplements always (before going to bed), apply SPF (Sun Protection Factor) on a daily basis, wash the face with cold water to stimulate the flow of blood and tighten the skin, and sleep with a silk pillowcase. What better way to move towards the actualization of skincare goals than to listen to advice from passionate skincare and body enhancement professionals?
To know more about the Magni-Skin sisters, follow them on:
Instagram:     https://www.instagram.com/magni.skin/?hl=en
Website:     https://magniskin.co.uk/