How to Find a Good Bankruptcy Lawyer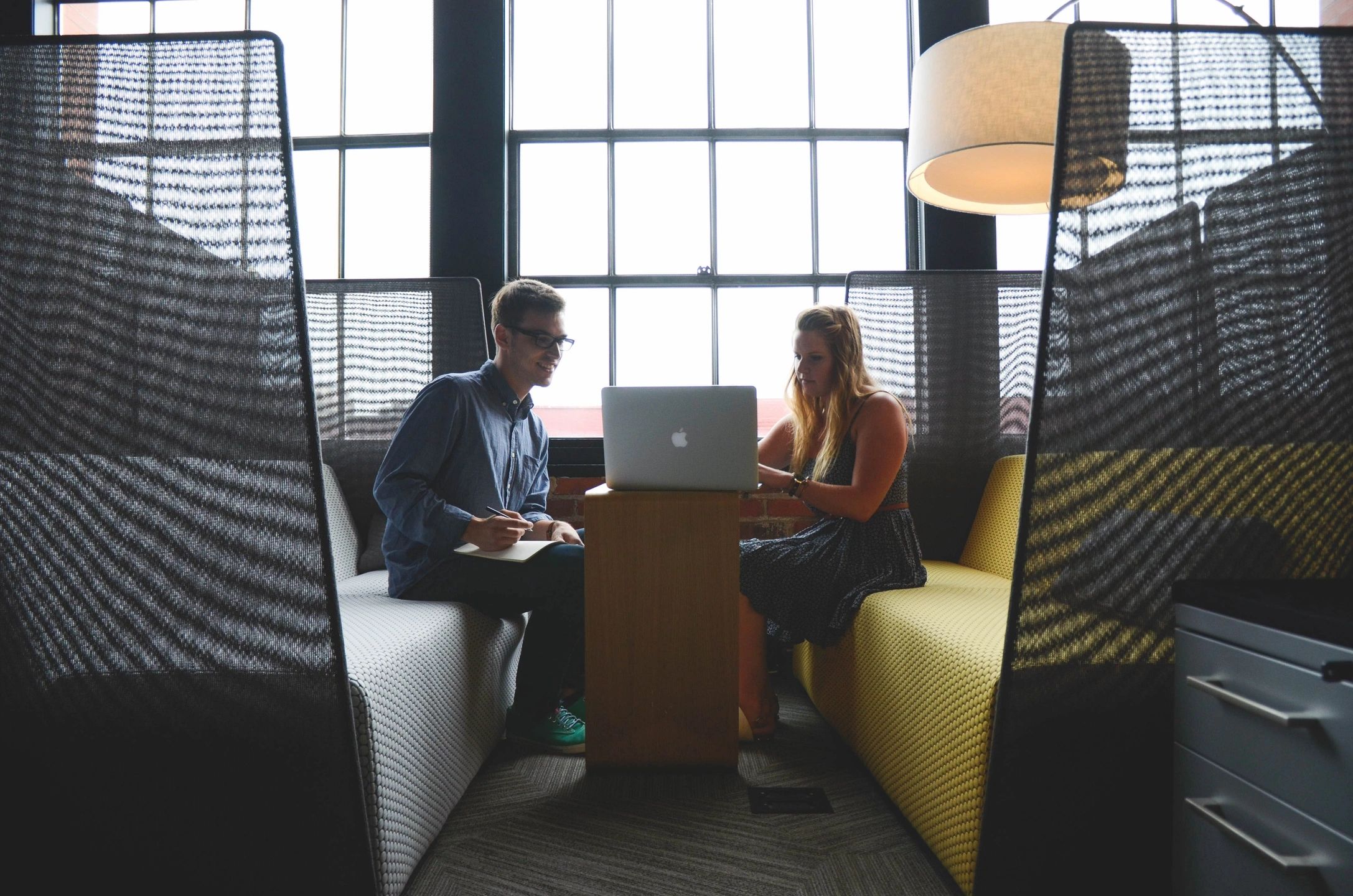 Filing for bankruptcy is a big decision. It will change the trajectory of your entire financial life. Most people feel a huge weight lifted from their shoulders after completing the bankruptcy process. This is not a task you can take on yourself, so it's important you hire the right lawyer to get the job done. Your lawyer will guide you along the way to represent your case. There is a lot of paperwork to fill out that most people find overwhelming, and you'll also need legal advice. This is where the lawyer comes in. They are with you every step of the way, including presenting your case to the bankruptcy court. So, before hiring a lawyer, it is important to know how to select the right one for you.

Is this the Right Time to File Bankruptcy
Bankruptcy is a legal means to discharge the debt. It doesn't come without consequences, so you should consider it as a last resort. A bankruptcy filing will negatively impact your credit score and stay on your credit history for 7-10 years. Even after your case is over, you will have to rebuild your credit and make sure you don't fall back into a debt trap if you want to create a better financial future. So, if you are considering bankruptcy, ask yourself if you have exhausted all of your options to take back your financial life. Have you:
Created an Easy to Follow Budget?
Writing out a budget and sticking to it is your first step in money management. Without a budget you won't have a clear picture of where your money is going. You also need to know how much you can use to pay off debt. When debt becomes unmanageable, any disposable income you have should be used toward debt until it is back under control.
Accepted Help From a Professional Credit Counselor?
Managing money on your own can be difficult. A professional credit counselor will take a look at your overall financial picture and come up with a new budget and offer educational resources to set you up for success. He or she may also be able to help lower interest rates, monthly payments, and waive fees.
Debt consolidation can be very useful in managing multiple debts, as it creates one affordable monthly payment. By rolling over smaller debts to a debt consolidation credit card or debt consolidation loan, you no longer have to keep track of multiple monthly payment amounts or different payment dates.
Negotiated a Debt Settlement?
When negotiating a debt settlement, the intention is to lower the overall debt owed to creditors. A professional debt settlement company can act on your behalf to get you the best deal possible. This way you can keep collections calls at bay and pay off the debt faster.
When you've exhausted all of these debt management options, it could be the right time to consider bankruptcy. Discharging debts may be the best way for you to get your life back and start fresh.
What are Your Options?
When filing bankruptcy most people qualify under Chapter 7 or Chapter 13. Your goal in filing and a qualification test will determine which option is best for you.
| | | |
| --- | --- | --- |
| | Chapter 7 | Chapter 13 |
| Income Requirements | Household income must be lower than your state's median income | Household income is higher than your state's median income |
| Purpose | Discharge debts quickly (typically within 3-4 months) | Protect assets with payment plan (debts discharge when payment plan is complete after 3-5 years) |
| Pros | Filer can discharge debts quickly to get a fresh start | Assets are protected (preventing foreclosure and repossession) as long as filer is following payment plan |
| Cons | Secured debts (such as home and auto loans) are subject to foreclosure and repossession | Must remain current on agreed upon payment plan, or protected assets are in jeopardy |
Information surrounding bankruptcy can become confusing quickly. That's where your lawyer comes in. He or she will get a full picture of your current financial situation and recommend the best filing option for you. Generally speaking, Chapter 7 can benefit you if the amount of debt you would erase is greater than the value of the property you would lose. On the other hand, Chapter 13 helps if you are behind on your mortgage, but you don't want to lose your house.
Once you file for bankruptcy, no matter which category you fall under, the court places an "automatic stay" on all of your accounts. This prevents creditors or collections agencies from harassing you. They no longer have the legal right to contact you, even under a Chapter 13 filing, as long as you are current on your payment plan.
How do you find a Good Lawyer?
Filing for bankruptcy is not a decision anyone should make lightly. Neither is hiring a lawyer to represent you. That's why it is crucial to make sure you've found the right person. Think about the last time you purchased a car or major appliance. You probably researched the best models, customer reviews, and compared prices. When selecting a bankruptcy lawyer to represent your finances, you need to put in a minimum of the same amount of effort.
Start With An Online Marketplace
A bankruptcy marketplace is a fantastic place to start. The good news is, they've done most of the work for you. Instead of wasting your time combing through lawyers in your area online, the marketplace recommends the best ones for you. All you have to do is fill out a brief questionnaire to get customized results. The marketplace uses the information you provide to generate a list of the best options. You get to review attorney's fees, read client reviews, and choose the best deal.
Check Their Level of Expertise
After creating a list of promising lawyers, you need to narrow down the serious candidates. One way to do this is to consider their expertise. When comparing two lawyers, one may claim to have 12 years of practicing law, while the other only has 7 years of experience. The answer seems pretty obvious, right? Not necessarily. If you evaluate their expertise, the lawyer with seemingly less experience shows expertise in personal bankruptcy law, while the one with 12 years focuses on corporate bankruptcies. The one with fewer years of experience will be more proficient in handling your case.
Attorney's fees vary from one lawyer to another for a variety of reasons. If you are filing for bankruptcy, your finances are already stretched thin. So, make sure you have a full understanding of the fees each attorney charges and make sure they fit into your budget. This can be a tricky one to balance. A quality lawyer is likely to charge higher fees, and vice versa. So, take your time and do your research. Don't sacrifice quality for cost, but be careful not to get in over your head either.
Meet With Potential Candidates
There are some intangible aspects to choosing the right attorney. Even if someone looks great on paper, you could discover that the two of you just don't work well together. Whether he or she doesn't communicate well or there is something off-putting about your chemistry, the relationship could be a bad fit. Never hire a lawyer without properly vetting him or her first. This includes setting up a no-obligation consultation. This is when you will discuss your potential case, what it should entail, your needs, and what you hope to get out of it. It's important to be honest during this time, but also listen intently to what the lawyer has to say. If you don't feel comfortable or feel they aren't up for the task, find someone who is.
Reach Out To Your Network
You'd be surprised at how valuable your friends and family can be during times like this. Especially if they have ever gone through a bankruptcy case of their own. They can offer advice on choosing the right lawyer, what to look for, and what to avoid. It's also a great way to feel supported in your time of need.
What Information Do You Need To Provide The Lawyer?
When you meet with your lawyer to create your bankruptcy case, he or she will need certain documentation from you. Make sure you have tax returns, proof of income, mortgage information (including monthly payment and payoff balance), vehicle information (including loan information and payoff balance), all account statements (checking, savings, and retirement accounts), and all other secured and unsecured credit information. The lawyer should provide you with a checklist so you can come prepared.
Final Thoughts
Filing for bankruptcy is a complicated process, so make sure you have hired the right person to represent you. Since financial troubles already put people in emotional distress, this is not a DIY job, or a decision you want to make lightly. But with the right lawyer, you can feel confident you are getting the representation you need to have a successful case.