7 Most Cheap Countries To Visit From The US In 2021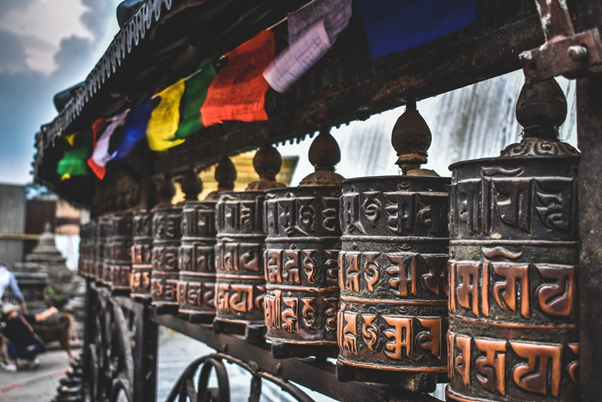 A cheap vacation after a pandemic may seem a distant dream. Airfares in the US are likely to go up by 1.5% on domestic and international routes. Car rental companies may also push an increase during peak periods. Hotel rates are likely to see a similar trend. But, it is still possible to go on an affordable trip in the next year. With more countries reopening their borders, destination travel is springing back with enthusiasm and recharge.
Travel experts and influencers are also beaming with happiness. And the customer cannot hide the travel sentiment for the good times and memories in the store. So, get ready to savor the delight of visiting budget destinations from the US. From a cheap European capital to an archipelago in Asia, these tourist stopovers are worth putting your penny in. 
This budget-friendly destination in the Caucasus is at the intersection of Europe and Asia. Prices are low as per tourist standards, and the experience is incredible in accommodation and dining. About 20 USD a day is enough for backpackers. And luxury travelers can spend incredibly in Georgia, yet save. Boutique hotels here do not come at a frightful cost but are inexpensive, even if you have eaten and drank the best labels and only used private transfers to get around.
A glass of Georgian wine is incredibly affordable. One khinkali (a dumpling made of specialty cheese or lamb) unites the humble backpacker to a high-end traveler. Tbilisi, Gori, Kutaisi, and Batumi are good cities to explore on foot. Self-guided Wine Walk is free upon subscription of the GPSmyCity app. And then there is amazing hiking to fulfill the travel spirit. Traditional wooden Georgian houses, stunning Caucasian mountain range, the Black Sea, ancient hilltop monasteries are not expensive.
Laos
 A quiet haven in Southeast Asia's Thailand, Laos has dense forest cover. But, it is a beautiful paradise for outdoor activities like hot air ballooning, trekking, canoe and kayak at budget-friendly prices. Laos is more accessible because of its improved infrastructure. At the same time, it retains its low-key feel.
Laos gives one an authentic backpacker experience. Tree huts, a motorcycle tuk-tuk (don't forget to negotiate a Laotian Kip with the driver), rent-a-motorcycle, jungle canopy, the epic waterfalls in the Bolaven Plateau, tribal villages, coffee farms, the Gibbon experience are must-visit. Green papaya salad and sticky rice, and baguette sandwiches run as slow as 0.75$. Wat Phu, one of the two UNESCO World Heritage sites in Laos, is a 10th century Khmer temple. Laos is a laid-back country that has many opportunities to chill out at budget prices.      
Nepal
Mountain trekking in the Himalayas may be the first thing on the list when visiting Nepal. But there are more travel delights to explore at a budget price. Nepal has decent budget accommodation. Pokhara, Thamel, Paknajol, Freak Street are cheap places to stay in Kathmandu's capital city. Enjoy the epic views of Annapurna Sanctuary (ABC Trek) all by yourself. It doesn't need a guide to take you through the guesthouses along the trek. Carry the beverage cans up the mountain or eat basic Dal Bhat to keep your belly satisfied.
Nepalese are kind-hearted. Flip-flops or sandals are a common feature. There are an ample number of Hindu and Buddhist temples to visit and rhinos and tigers to chasing. The Monkey Temple Swayambhunath Stupa offers great hilltop views of Kathmandu. Watching monks on their way to prayer, hearing incessant honking of Nepali drivers, or stopping by at street vendors are ample fare for a first-time traveler to Nepal. 
Bolivia
 South America's cheapest country, traveling in Bolivia, maybe an unhurried experience, but it has some of the most impressive sights. Lake Titicaca is the world's highest, and Salar de Uyuni is a jaw-dropping infinite salt flat in Bolivia that you can visit at merely $20 a day.
Bolivia may be a remote destination. But it is a traveler's mecca. The Andes landscapes, thick Amazon jungles, the Atacama Desert housing pink flamingos, and sometimes-freezing temperatures at high elevation are adventures for backpackers.   
Vietnam
The cost of visiting Vietnam in one of Asia's fastest-growing countries may be on the rise. But it is still possible to travel in this South-East Asian country on a backpacker's budget of $40 to $50 a day. Activity options are many in Vietnam. Explore the Ho Chi Minh City with a full-day tour that allows you to discover Cu Chi Tunnels that were an integral part of the Vietnam-American War. The Reunification Palace, the beautiful Notre Dame Cathedral, War Remnants Museum take you through the country's historical chapters.
The touch screens and long-range binoculars at Saigon Skydeck give a 360-degree view of the city. The Mekong Delta unwraps the lovely experience of rivers, pagodas, and floating markets. Go for an urban scooter adventure, the enchanting Water Puppet Theatre, or learn the art of Vietnamese Food Cooking.    
Hawaii
Picturesque beaches are a staple in the beautiful Hawaii Islands. The white sand Kauna'oa Bay with no entry charge is a picture-postcard Hawaiian destination worth a visit. Aside from the beaches, there are dormant volcanoes, forests, and waterfalls in Hawaii to stun vacation tourists.
Adventure sports like paddle-boarding are common here, and tourist packages are penny-friendly. Book your flight during the off-season to get cheaper airfare. December through February are Hawaii's peak travel periods. Avoid weekend travel to Hawaii when fares get a tad more expensive than the week prices.     
Namibia
The Namib Desert, alongside the Atlantic Ocean, is one of the many reasons to visit this African country. Diverse wildlife with a significant population of cheetahs is one of the critical attractions of Namibia. The desert adventures make Namibia a wonderful African destination to explore.  
Accommodation options are as low as $8. Local safaris and transport are cheap and affordable. Most amenities in Namibia come at a standardized price. Cooking meals to a dorm stay is pretty reasonable. A road trip in Namibia is the perfect way to go exploring the region.
Conclusion
These were some of the inexpensive countries to bookmark and plan your trip from the US in 2021. Inter-country travel has already started, so check out the governing rules before booking your tickets. Limit your baggage to avoid spending an extended period at the security check. Check out the weather updates too before shortlisting any cheap destination.