How to Prepare for the Next Nor'Easter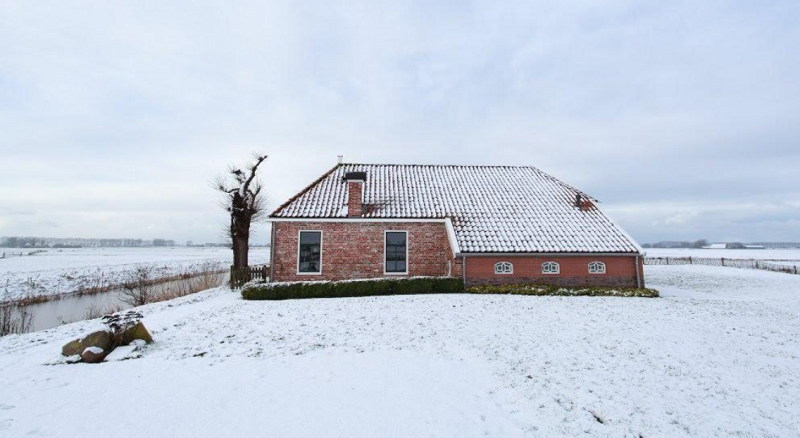 The East Coast was hit by the first nor'easter of the year last week, taking many people off guard as the severe storm cut power to millions and stranded motorists. A nor'easter is distinguished by the presence of coastal winds that whip up the weather. Along with the wind, the storm system will likely deliver an abundance of snow to the region, complicating travel and downing power lines. Here are five things that you can do to prepare for the next nor'easter.
Stock Up on Essentials
The threat of severe weather will inevitably send everyone scurrying to the store to stock up on all of life's essentials. While it is rare to lose your access to water during a nor'easter, it is still a good idea to keep a supply of bottled water in your garage in case of emergencies.
In addition to having plenty of non-perishable food and drink on hand, you also want to make sure that you have enough paper products and other home essentials to get you through. Toilet paper, paper towels, cleaning supplies, personal hygiene products, and medication are all items to consider stocking up on during the winter months.
Gather Appropriate Clothing
The day before the nor'easter hits is also not the day to try to find a new pair of gloves to scrape ice off of your vehicle or a set of winter boots for your kids to play out in the snow. By the time you think that you need to gather these clothing essentials, the store shelves are likely to be bare.
Instead, you want to think ahead and make sure that you have the appropriate winter clothing on hand now. You will enjoy a wider selection and better price points if you shop for your winter clothing online. Rather than having to hit a few different stores to find the gear for your whole family, you can do all of your shopping at one time from the convenience of your own home.
Secure Items Outdoors
The hallmark element of a nor'easter is its gusty winds. For this reason, it is imperative that you secure all outdoor items prior to the storm's arrival. Walk around your property and take an inventory of the items that could easily become projectiles during a wind event. If possible, bring all of these items indoors.
For those items that are too heavy or bulky to move into the garage, consider tying them down and securing them in place. This includes large potted plants, gas grills, propane tanks, patio table umbrellas, garden tools, and garbage cans.
Build an Emergency Kit
Every family should have a well-stocked emergency kit in their home designed to get them through severe weather events or lockdowns. In this kit, you need to have a variety of first aid supplies, a flashlight, extra batteries, cash, and more. If anyone in your family is on prescription medication, you need to make sure that you have extra on hand in case you cannot get to the pharmacy in the aftermath of the nor'easter.
If you already have an emergency kit, the start of the nor'easter season is also a good time to restock your supplies. Do not head into the season without a fully stocked emergency kit.
Make a Plan and Check with Loved Ones
You will have more peace of mind if you have a family plan detailing how you will deal with inclement weather in your area. If you want certain family members to hunker down with you until the nor'easter passes, you need to plan your supply list accordingly. Your emergency plan should also include a method to charge all of your electronics prior to the storm making its way into your area.
It is particularly important that you check in with the elderly family members prior to a storm to ensure that they have everything that they need. You may need to run errands for them so that they have the essentials to ride out the nor'easter.
Although you will always likely get a few days of warning before a nor'easter strikes, it is still a good plan to prepare as much as possible as you head into peak season. You will sleep better at night knowing that your household is ready to withstand the storm's ferocity.