5 Steps To Choose Perfect Mobility Chair For Elderly
Suitable wheelchairs are not necessarily the most expensive. When scouting for a good chair, make sure to check for attachments. Most of the set features will help users enjoy more comfort. It may also contribute to their well-being in case they are ill. In the end, money may determine the chair one settles for. Even so, make sure not to compromise on the requirements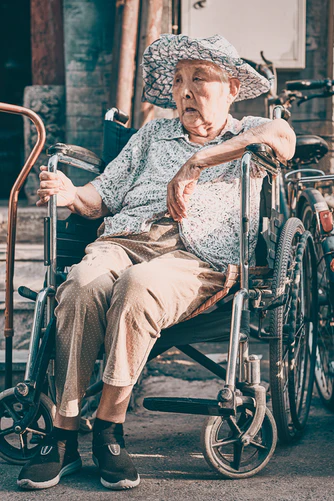 Old age comes with various challenges since the body fails to work as it used to. Most of the responses are a natural process that accompanies advanced age. When these effects threaten to be overwhelming, make sure to find a quick solution that helps improve senior citizens' lives. One of the issues they struggle with in most cases is posture when sitting. Most of the older adults cannot stand for long due to the challenges they suffer. Some even become immobile and may need assistance to carry out necessary activities such as easing themselves. 
Fortunately, there is always a way to fix every problem that comes up. In instances where movement is hindered, find a good mobility chair to help the elder move around freely. Pay attention to the following steps when selecting the most appropriate chair for them.
Prioritize their Comfort
Once someone gets to a certain age, the least they need is discomfort because it will most likely come with pain. When scouting for good chairs, always think about how comfortable the senior will be using them. Consider top brands such as pride lift chairs for maximum comfort and functionality. It is one thing to have a cute-looking chair and another to choose one that perfectly suits the senior. While aesthetics are pleasing, they should not be the primary consideration in this case. 
Test and see if the chair will make the senior's life better and more convenient. They should feel relaxed even as they move about, trying to familiarize themselves with the chair. After all, seniors will probably be spending more hours on the chair than they will out of it, making it as comfortable as possible.
Check for Chairs with Adjustable Features
No matter how good a chair looks, it is useless for the elderly unless it has adjustable features. Multi-adjustable chairs will serve the user longer and better since they can adjust them to suit their needs at any particular time. In addition to that, the chair's adjustable nature accommodates the changing needs of the patient, especially if their condition deteriorates. Such a chair will allow them to use it no matter how bad it gets since all they need to do is adjust it to suit current needs. Older adults tend to lose weight indiscriminately, meaning that the adjustable chair will work in either instance.
Check the Wheels Stability
The chair's wheels must be of excellent quality. This simply means that they should allow for easy movement. It should not matter if the patient uses the chair on their own. Aged people need regular exposure to sunlight and fresh air to improve their quality of life.
A chair that has excellent wheels guarantees safety even with constant movements. Watch out for chairs whose wheels can easily break or turn since it may interfere with the senior's life quality. You should feel comfortable letting the aged individual wheel themselves without worrying about a potential accident occurring. Most standard chairs will have such a provision that guarantees and supports better social interactions.
Consider the Head Support it Comes With
A wheelchair is not only suitable for body support but also helps one's mobility. It should also have head support. Choose a wheelchair depending on who will use it. Some patients who need constant neck and head support will need specialized chairs with proper headrest provision. What's more, these head and neck support also make the chair more comfortable. 
Caregivers understand that poor head control in the older generation can be a risky affair. It may hinder proper breathing or disrupt proper feeding, delaying the patients' progress and recovery process. If possible, invest in the right chair with the relevant support attachments. It may be an expensive investment, but it helps improve the aged individual's quality of life.
Check the Footrest Provision
The best wheelchairs have a footrest to support the weight. Usually, one's weight goes to the legs when they walk or stand. However, due to immobility, this weight will be supported by the wheelchair's footrest. Patients should have a place to put their legs even while using the wheelchair. This helps manage the pressure distribution throughout the entire body, making the chair even more stable and comfortable. Failure to achieve this balance may cause patients to destabilize and fall. The damages attached to such kinds of falls can be severe. In case you can avoid such issues, make sure to do so by choosing the right wheelchair.