3 Items to Have Before Joining an Intramural Sports Team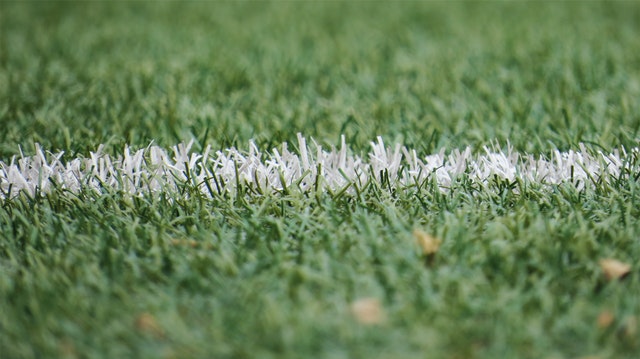 Intramural sports offer an excellent opportunity for you to learn and explore your talent, sportsmanship, and friendship. They offer an opportunity for you to grow and develop through various activities. 
You also get to create social contacts and form lasting friendships. Participation helps you to develop leadership qualities. Here are three items that you need to have before joining an intramural sports team.
1. Sports Equipment
Depending on which sport you play, you may have to buy some sports equipment before joining the team. Different sports require different types of equipment. There are other sports like soccer and basketball that do not necessarily require special equipment. 
However, if you play sports like ice hockey, lacrosse, or baseball, you may need to buy some special equipment. You need to consider the cost of the equipment and whether or not you can afford to buy them. Sports equipment enables you to play to the best of your ability. However, the equipment is not cheap, especially if you are looking to buy some of the best brands in the market. 
Luckily, you may find a team that will let you rent the equipment before buying your own. Renting comes with its own challenges, and it is rather best if you have your equipment.
You also need to have a playing kit before joining the team. Some sports may allow you to play with your regular gym clothes but joining a team usually requires you to have a kit. The advantage of having a kit is that you don't have to buy them frequently.
 Most teams have custom jerseys which solidify the uniqueness of the team. Ensure that your kit matches the sport that you are playing. Sportswear is specially designed to give you stability, comfort and enhance your performance for that specific sport. They also help to protect you from injuries while playing.
2. Get in Shape
It is crucial that you are 100% healthy and fit to play when joining an intramural sports team. Being in excellent physical shape will give you an easy start and prevent injuries. You can start by having a workout plan.
 Seek advice from a gym teacher, coach, or professional trainer for tips on how to safely and effectively get in shape. There is also a lot of information online about workout routines, or you can also download an exercise app.
Scheduling your workout plans and writing down your goals will help you stay motivated. You will also get to monitor your activities and stick to your routines. Ensure that you set realistic goals for yourself. Having unrealistic goals can demoralize and derail your progress. You can start with small specific goals that you can achieve easily before moving on to bigger goals. 
Discussing your goals with your friends or coach can help you get the support you need to achieve your goals. A team may ask you to provide a sports physical report before you can join. 
You may have to see a doctor for an examination to check for any issues that may affect your ability to play. People who wear eyeglasses may need to get protective eyewear. Some conditions like cardiovascular disease, diabetes, or cancer may prohibit your sports involvement.
3. Discipline
One of the fundamental principles of any team is discipline. Most teams have a code of conduct and ethics that govern them. Before joining an intramural sports team, make sure that you learn all the rules of the game and the ethics of the team. Being a part of a team means you have to be committed and make various sacrifices. You have to show up for practice without being late and participate in all the activities, even if they are physically demanding.
Most teams prohibit alcohol and drug use, meaning if you usually take alcohol, you have to quit before joining the team. It is normal for a team to take drug tests before new players can join the team. The use of performance-enhancing drugs is also not allowed in most sports teams. If you do not meet the requirements, the team can decline your request to join.
Some teams may require a membership fee or registration fee. You may have to provide proof of your identity before joining the team. Make sure you attain all the eligibility requirements.
 Otherwise, you may not be accepted. Joining an intramural sports team will help you in many aspects of your life and develop skills that will help you even outside of sports.