Studio Crazy NOOdles launches the exclusive digital collection of Hiro Ando.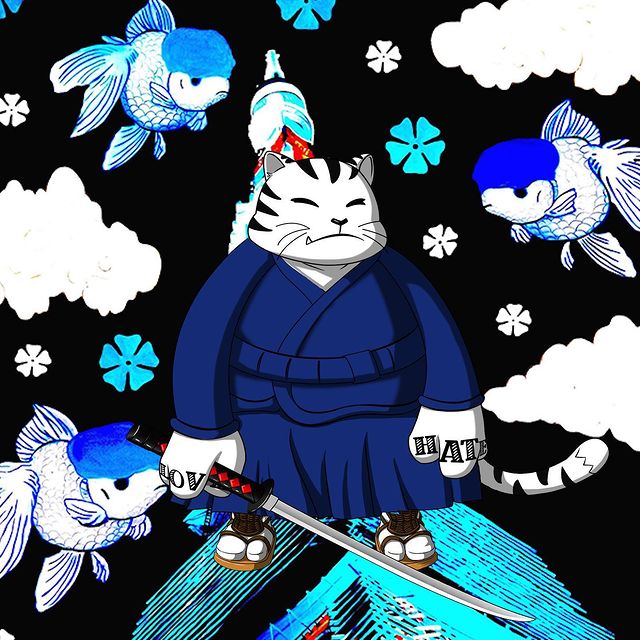 Hiro Ando, a Japanese neo-pop artist, and co-founder of Studio Crazy NOOdles have launched his exclusive digital collection on December 12. An entirely digital sale will happen for 4747 Samurai Cats. Through this digital collection, Hiro Ando intends to close the gap between the physical and digital universe.
Iconic Artist of the Neo-Pop Universe –
Hiro Ando born on the Island of Shikoku, Japan, began his art career as an illustrator in 1995. Before exploring sculptures, he worked on night-time cityscapes. He majorly takes inspiration from Japanese Culture and perfectly blends it into modern culture. His artwork is based on Japanese Manga and Japanese Archetypes like Hello Kitty, Sumo wrestler, and the Samurai Cats.
Ando's Samurai Cats have been built around the Japanese good luck icon. Many celebrities take pride in acquiring this famous sculpture, such as electro-dance DJ Steve Aoki. The Samurai Cats Sculpture sold for over 150,000 euros each.
Hiro Ando is a founding member of Studio Crazy NOOdles and constantly reinvents himself because of his interest in NFTs. NFTs (Non-fungible tokens) is a way to guarantee the authenticity of the art piece. They enable the artist and buyer to navigate through the physical and digital world.
A collective of Deeply Innovative Artists –
Studio Crazy NOOdles is based in Tokyo and founded by Saori Nakamishi and Hiro Ando. It is a team of approximately10 neo-pop Japanese artists. Their main goal is to promote the creation and distribution of young pop artists on a worldwide scale. They want to follow the approach of Andy Warhol by redefining the culture and mass consumption. As Studio Crazy Noodles have decided to set NFTs as the core of this collection, they intend to join the ongoing artistic revolution.
The Futuristic and Avant-garde Collection –
This exclusive digital collective will offer a pop and elegant collection of 4747 Samurai Cats, the warriors of 47 Ronin. They come in several outfits, colors, and faces. Some of these NFTs are rarer and avail special benefits upon buying. Samurai Cats NFTs are on the Ethereum blockchain and use 300 hand-drawn layers from Hiro Ando. Owners of the physical art piece of Hiro Ando can claim a free NFT.
With the use of NFTs, buyers can get special advantages over Ando's physical work. They consist of the Samurai Cat image, the digital gallery, and the preview of future collections (digital or physical).
Revolution of Contemporary Art Through the Digital Technology –
By immersing into the blockchain world, Hiro Ando aims to carry physical art into the digital world and thus lessen the boundaries of contemporary art. The new digital collection of Hiro Ando will take the viewers into a restriction-free space where the only restraint is the imagination. Studio Crazy NOOdles are eager to take the viewers on a journey to experience the heart of Japanese neo-pop culture.
Links to Purchase the Collection :– 
Official Site – https://www.samuraicats.io/ 
Official OpenSea Account – https://opensea.io/collection/samuraicats-by-hiro-ando 
Follow them on Twitter – https://twitter.com/samuraicats_nft 
Join the community on Discord – https://discord.gg/samuraicats