Ultron Foundation – The Special NFT Launch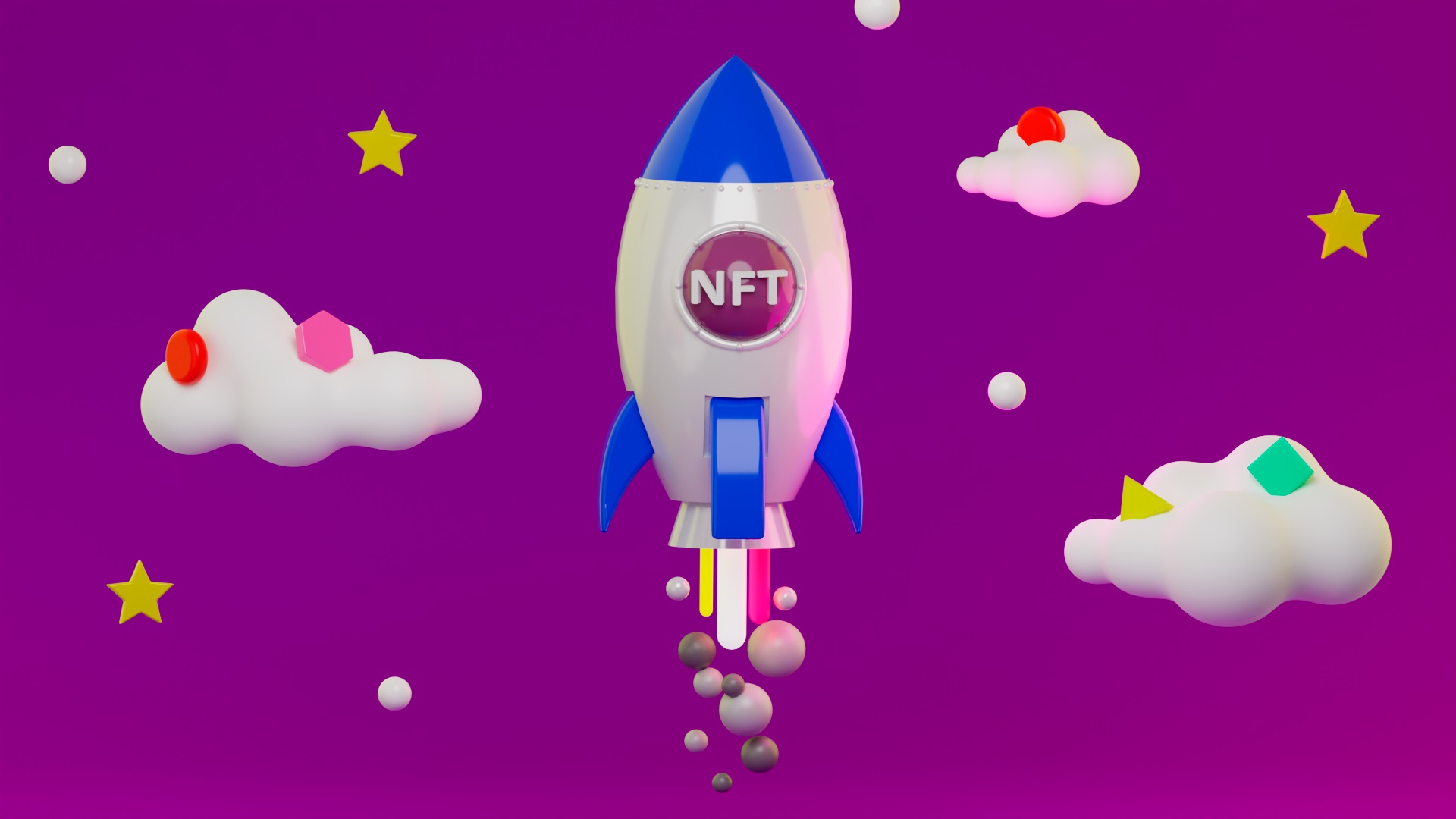 Ultron Foundation: The Special NFT Launch
Ultron Foundation NFTs have recently exploded in popularity within virtual art and collectibles. Huge sales to a new crypto-audience are transforming the life of digital artists. Even influential people are getting in on the action, seeing it as a way to become closer to their audience. Although NFTs can be used in creating digital art, this is not the only application of the technology. They can be used as a digital or physical "title deed" to prove ownership of any specific object.
The Ivana Tattoo Art NFT collection is more than just an NFT holding. Each NFT item has a tailored lifestyle experience curated by Ultron and Cosmic Wire. In this digital edition of Ivana Tattoo Art, you'll find the key to a world of beauty and inspiration that will send you on an adventure and inspire you to appreciate life to the fullest. In addition to having access to NFT-exclusive content, Ultron Foundation has ascertained that token holders will be invited to a yearly yacht party with Ivana Tattoo Art and other NFT celebrities.
The Ivana Tattoo Art NFT Collection
On October 14, 2022, the project will be pre-launched in Dubai at Ultron's Grand Closing Celebration with an exclusive invitation-only yacht party for media and NFT industry heavy hitters, executives, celebrities, and the one and only Ivana Tattoo Art.
Ultron Foundation will tour the United States, Europe, and the Middle East with an exhibition of Ivana Tattoo Art to promote the NFT Collection. There will be many events where NFT pass holders can win a tattoo session with Ivana and earn exclusive swag.
Alongside the gameFi project, Ultron will also release a limited-edition NFT collection designed by renowned tattoo artist Ivana Belakova (aka Ivana Tattoo Art) the same week in Dubai. The tattoo artist who has done work for Chris Brown, Rita Ora, and Lil Wayne is extremely picky about who she allows touching her priceless artwork since creating tattoos for famous people is her passion.
One of the nicest things that have ever happened to her. A slew of blockchain firms tried to woo her into digitizing her tattoos and releasing an NFT collection with them, but she declined since she was only interested in working with people she felt a genuine connection to.
For Those Curious, Here Is How Nft Staking Operates
Since NFTs are tokenized assets, staking their functions in the same way that staking cryptocurrencies do. However, not all NFTs can be staked; the same is true of non-fungible tokens. Due to their tokenized nature, NFTs can be safely stored on NFT staking platforms. A smart contract built on the right blockchain network can make this happen.
While staking NFTs is still new, it has generated great enthusiasm among NFT owners. This is because the unique nature of a non-fungible token makes its owners hesitant to part with it. In contrast, buying and selling cryptocurrency is a breeze. Staking NFTs requires a cryptocurrency wallet compatible with the NFT being staked.
Ensure your preferred wallet is compatible with blockchain platforms before attempting to access the NFT. Next, link your wallet to the staking platform to deposit your NFTs. To use a coinage analogy, this process is similar to "staking" them. The platform's staking section serves as a convenient one-stop shop for doing so.
Rewards for Betting on Ultron Foundation NFTs
Depending on the platform and the NFT, holders may be eligible for different staking payouts when using their NFTs. Most NFT staking platforms have weekly or daily payout schedules for their incentives. These incentives are often distributed in the platform's utility currency; however, there may be some outliers. Regardless of the underlying token, stock reward tokens can be traded and converted to other cryptocurrencies or fiat currencies.
Additionally, there are decentralized autonomous organization staking platforms (DAOs). In this section, NFT holders can stake their tokens in a decentralized autonomous organization (DAO) pool, also known as an NFT staking pool, to participate in platform governance. This typically includes the ability to vote on proposed changes. It depends on the DAO; however, you can also make the proposals yourself.
Staking Hub Ultron Foundation NFT
Ultron Foundation, well known for launching the world's first native Layer 1 coin, has introduced a novel tool for increasing the value of digital assets dubbed Staking Hub NFT. Even if there are numerous tried-and-true methods for funding and launching cryptocurrency projects, only a small percentage of initiatives try to profit from blockchain's vast potential. Non-fungible tokens (NFTs) are one such innovation, representing a promising instrument altering our understanding of property rights and intellectual property.
According to Ultron's whitepaper, Staking Hub NFT is a cutting-edge tool for increasing digital assets that rewards users with daily APR return in ULX coins. The Staking Hub NFT entitles its owners to passive daily payouts of digital assets. In exchange for locking away funds for a set time, users of the Ultron Foundation can receive a Staking NFT. While waiting, users can earn up to 0.2% daily APR in ULX rewards simply by using their tokens in the auto-staking process, which you can then use to earn even more ULX rewards.
To ensure sufficient liquidity for the entire ecosystem, the currencies produced through these nodes will be locked for a specified period and gradually unlocked annually, allowing users to trade the coins on a secondary market. It is predicted that ULX would support dozens of dApps in an ecosystem, including a decentralized exchange (DEX), De-Fi apps like farming, swapping, and liquidity pools, and a native NFT platform.
The Ultron Foundation blockchain is optimized for applications now popular in the blockchain industry, such as nft and the metaverse. You may purchase land in the Ultron metaverse for $1,000, and Ultron has teamed up with the industry's top metaverse developers (Devla) to make a metaverse game unlike any other.
Purchase a staking hub nft bundle (prices range from $100 to $300,000) to join Ultron. Any package you purchase will be immediately staked for 5 years, with daily rewards of 0.2% for the first year.
At the current price of $0.01 per ulx coin, the staking hub bundle costs $100. This buys the buyer 6,000 ulx coins. Suppose the value of an ulx coin doubles, triples, or even quadruples to where you are now.
Staking Hub NFT Package Purchase Instructions
Step Right in and Do These 5 Things
STEP 1
To sign up, please follow the instructions below:
STEP 2
Email registration is required.
Use a Gmail or Apple ID for instant signup.
STEP 3
They'll ask for a photo ID and a self-portrait.
The entire process of verifying your identity and setting up your account will take no more than 5 minutes.
STEP 4
You can buy a Staking HUB once the activation is complete.
To achieve this, go to the main menu (top left) and click Staking HUBs.
After deciding on a budget, click "purchase" to proceed.
Choose the TRON or BSC network on the following screen after clicking "Buy using Tether USD (USDT)."
To view the wallet address, select "I Agree and Want to See It."
STEP 5
Making a Payment
You can now copy the wallet address displayed on your screen to send your USDT from your existing wallet or exchange.
To successfully send your USDT, you must first select the appropriate network. Otherwise, your money will vanish.