7 Gifts For the Person You Don't Know What to Get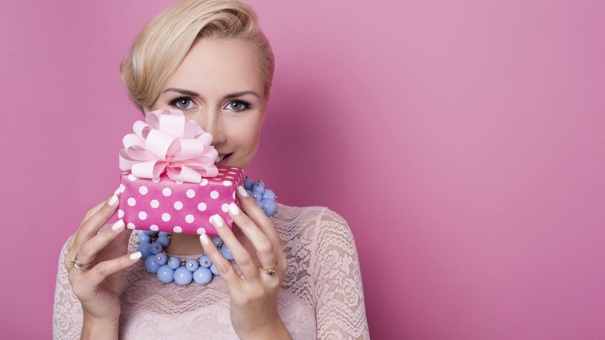 Some people can be seemingly impossible to buy gifts for but we are here to help you get that person a gift they will love. From the person to has it all to the one who is difficult to please, here are seven gifts suitable for the person you just cannot figure out what to get!
Event Tickets
For the person who has it all, and experience is a great gift to give them. If it's a person who is difficult to please, what is better than tickets to see their favorite sports team, music artist, or festival? Events tickets are a gift that you can just gift to the person with the option for them to bring along a guest of their choice or this is something that you can do with them if it's an event you would both enjoy. Just make sure prior to purchasing event tickets that the gift recipient is available on the day and time of the event!
Essential Items
A gift doesn't always have to be extraordinary. Take some errand running and some small financial burdens off the shoulders of the person you are giving a gift to by creating an essential item gift basket for them! This gift basket can include household items such as cleaning supplies and paper goods, toiletries, or even office supplies. Gifting essential items may not be a gift that will wow everyone at a party but they will be appreciated and are sure to be used. Package this basket, box, or collection of items inside of a basket, useful storage box, or even something such as a cooler with some ribbons and bows and your gift will be ready to go.
Food Delivery
Food but not just any food! Gift this person the convenience of having food delivered right to their door with a food delivery gift card. Depending on how well you know this person, you could place a food delivery order for them but give them the option to pick and choose their meal options by purchasing them a gift card instead. Having fresh, prepared meals brought right to their door will save them time and energy which makes for an awesome gift.
A Subscription Box
Going along with the idea of delivery right to the recipient's door, there are a ton of subscription box options out there suitable for anyone and everyone. Gift this person a few months of a monthly subscription box or even one that delivers quarterly in a category that they are sure to enjoy. Subscription boxes can range from makeup and beauty products to beer to the sock of the month club. With so many varieties of subscription box options, you will be able to find one appropriate for even the most difficult person to please!
Something Personalized
Giving the gift of something personalized is a great way to add a thoughtful touch to your gift. While monogrammed or personally branded items are a great way to go, you can even choose something less specific such as branded apparel from the person's favorite sports team! If this person is a football fanatic or even just has a favorite team they enjoy watching, gift them something from the NFL Shop! The person receiving the gift will appreciate you taking them or their interests into consideration.
Comfort Items
You can never have too many comfort items and they make fantastic gifts for anyone! Within our list of 7 gifts, here are 7 comfort items that are suitable to gift to the person that you do not know what to get:
A Blanket

Slippers

A Robe

Warm Socks

Candles

A Specialty Pillow

Comfy Pajamas
Gift Cards or Cash
If you're still stuck, gift cards or cash are always gifts that are useful and appreciated! Grab them a gift card to a restaurant or a store you know they shop at or simply, gift them the cash you would have spent on a gift if you knew what to get them.
Occasions in which you need to find the perfect gift for the person that you don't know what to get can be stressful but one of these seven gifts will definitely be something that they will enjoy!