10 Home Improvement Ideas for Summer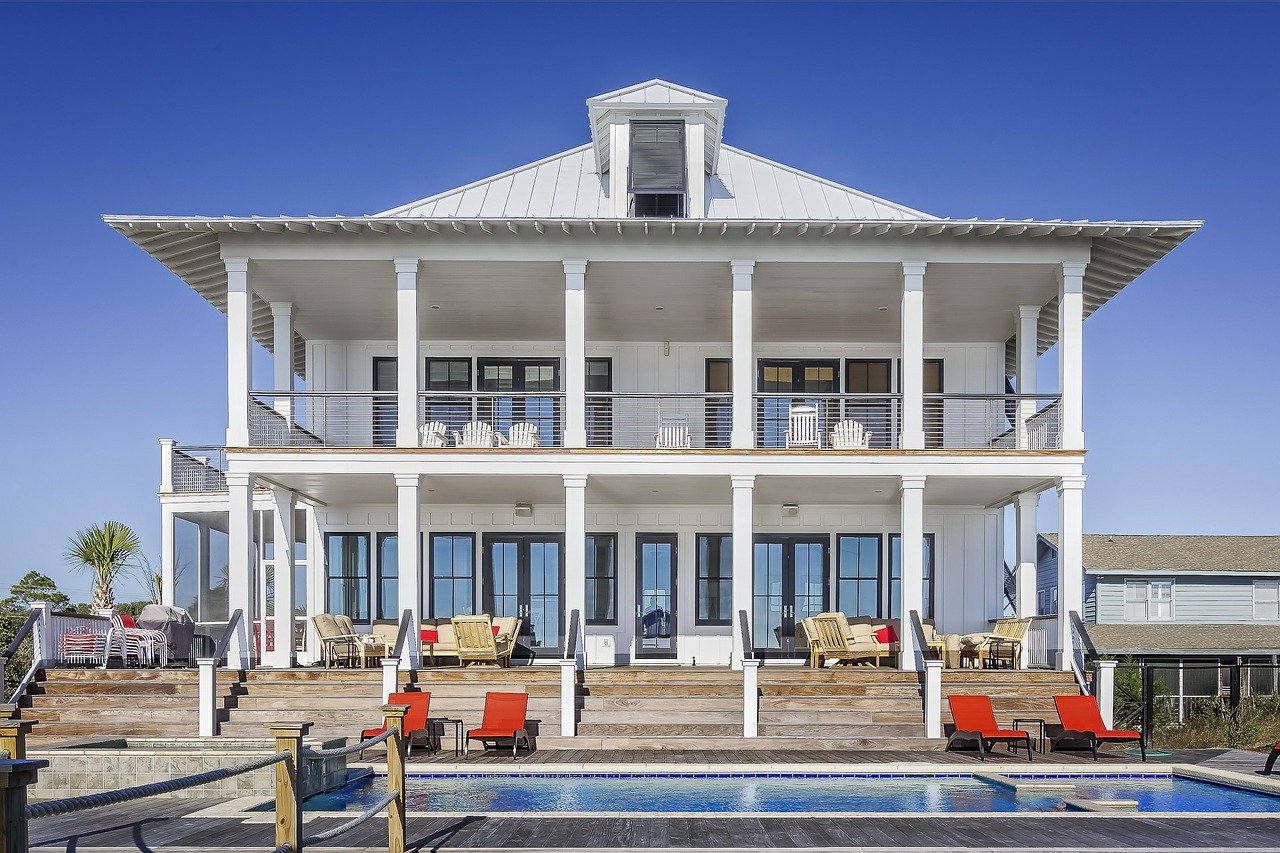 Summer is the perfect time for relaxing at the beach and having barbecues. If you're a homeowner, this time of year is also the ideal time to take on a few home improvement projects while the weather is just right. These improvements could be small repairs or extensive remodeling projects. Consider your family's needs and your decorating goals if you plan on making one of these 10 home improvement ideas a reality this summer.
1. Pressure Wash
Pressure washing your home can instantly create more curb appeal. The washing process gets rid of built-up sediment and dirt on the outside of your home. Pressure washing is also a great way to remove algae, mold, and mildew from your home as well. This home improvement project can cost between $50 and $500, and you can take on the task yourself or hire a professional to pressure wash your home.
2. Garage Door Updates
Garage door repair or replacement can improve the look of your home while making it more efficient to enter and exit your home. A working garage also keeps you and your family safer and can prevent intruders from getting into your garage or home. You can also work with a contractor to get a garage door that has a unique color and design to coordinate with your home's exterior.
3. Pool Cleaning
Summer is the best time to clean your pool since you and your family will likely be spending a lot of time poolside. A clean pool makes the water more welcoming and water that is free of toxins is healthier to swim in. The cost of this home improvement project can cost up to $200 depending on whether you hire a pool cleaning service or do it yourself.
4. Landscaping
This task can be costly (around $3,000) but it's a worthwhile summer home improvement project. A manicured lawn, fruit trees, and bright, colorful flowers increase your home's property value and can motivate you to spend more time outdoors. Landscaping is also a great way to get the whole family involved in improving the look of your home but you can also hire a landscaper to take on the job for you.
5. Whole House Fan
Whole house fans are a great way to save energy while keeping your house cool. A whole house fan is a cooling system that works with your ceiling fans to pull air from the home and exhaust the air through the roof and attic. The cost of this home improvement project is about $1,000 and keeps you and your family from overheating in summer.
6. Painting
If you want to quickly increase the value of your home and make it more attractive, give it a fresh coat of paint. You can hire a team of contractors if you want to repaint your entire home. Or, you can engage in a DIY summer home improvement project by repainting your front door or window panes to make your home stand out.
7. Window Replacements
Replacing the windows brightens the look of your home. This task is especially important if your home has older windows. New windows are more energy-efficient and give you a great return on your investment. The windows can also allow more sunlight into the home which can help you save on electricity bills.
8. Programmable Thermostat
A programmable thermostat is a small investment when it comes to home improvements, but it can save you money and increase your home's property value. Installation is easy and the device allows you to customize the temperature of your home throughout the day. This can help you save money on electricity bills. If you install a programmable thermostat, you could save an average of $180 on your heating/cooling bill per year.
9. Deck Addition
Adding on to your deck will likely cost a little over $1,000, but this is a great investment if you plan on entertaining outdoors this summer. A large deck makes your home more valuable and you and your loved ones will definitely make the most of the space if you enjoy backyard barbecues or celebrations. If you decide to sell your home in the future, you'll likely recover up to 75% of the cost of the deck addition.
10. Energy Efficient Improvements
You could spend anywhere from $120 to $10,000 if you decide to make your home more energy-efficient this summer. Updating your windows, installing smart thermostats, and replacing the refrigerator and/or washer and dryer can immediately upgrade your home and help you save on future energy bills.
These home improvement ideas can make your home a more exciting place to be this summer. Once you've completed your desired renovations, you may be desired to make even more family memories this summer.