Radio DJ turned Music Producer: DJ ICEBERG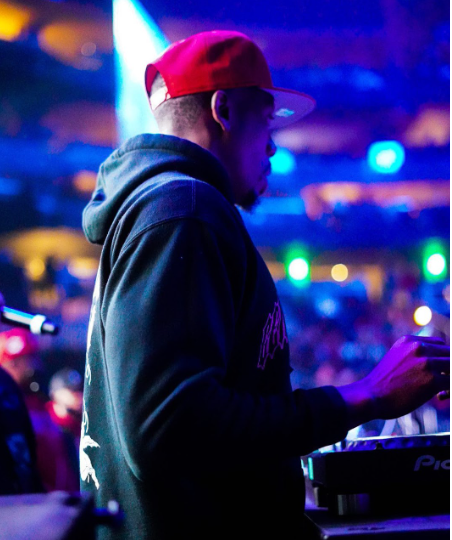 Tim Clarke, who goes by the name 'DJ Iceberg' professionally, is a modern mixtape giant and radio personality that is transitioning his career toward music production with the launch of his group Monopoly Music Production in 2022. This New York-born radio DJ has collaborated with an array of infamous and illustrious artists, including Rich Homie Quan, Future, and Kidd Kidd.
On top of these performances, he has also DJ'ed at a number of different events and musicals and even interviewed a plethora of big artists, such as Lil Wayne, 2Chainz, and many more. This article hopes to provide some insight into the early life, inspirations, current success, and future goals of this tremendously talented Disc Jockey, radio personality, and now music producer, DJ Iceberg.
DJ Iceberg's Origins
Originally from New York City, Iceberg's unique brand of DJ'ing expertly blends themes from New York Hip Hop and Southern Rap – the latter of which stems from his time spent in Atlanta at Georgia State University, during which he began to DJ. Iceberg credits New York DJs Kay Slay, Clue, and Envy with being his major inspirations during this period.
It was here that Iceberg became a member of the Kappa Alpha Psi fraternity. As a consequence of connections that arose as a result of his links with Kappa, Iceberg began DJ'ing across his college's campus – regardless of the venue. His popularity at the college's numerous bars, nightclubs, and other events only grew over time until he was able to secure the position of resident DJ for the Atlanta Greek Picnic (AGP).
Iceberg still holds this position to this day, annually performing for AGP weekend and all festivities to over 15,000 alums, students, and brand sponsors since 2010. From here, Iceberg's eminence only rose to greater heights as he collaborated with many huge artists on tour. The most impressive on this long list includes three shows with Future, a tour with Rich Homie Quan in the Bahamas, and Kidd Kidd's Canadian G-Unit tour.
Current Success
More recently, Iceberg's talents have been put on display on Atlanta radio station HOT 107.9 (WHTA-FM) as one of their staple mixer and personalities. He is a frequent provider of entertainment for the various events hosted by this radio station, so much so that he has been picked up by another radio station.
Indeed, Iceberg recently found himself a recurring role on StreetizWatchin', Sirius XM's Shade 45, where he puts his mixing abilities on display. It is here that Don Cannon and DJ Drama picked up on Iceberg's talent, leading to his selection as an Academy DJ by these two – an impressive accolade. Iceberg notes that these two DJs serve as a major source of inspiration to him presently.
Iceberg has been extremely successful in this radio venture, having been able to secure interviews on an almost weekly basis with immensely popular artists such as 2Chainz, Lil Wayne, Wale, and many more.
This year, Iceberg also founded Monopoly Music Production Group alongside a number of other well-known international music producers.
Future Endeavors
Looking forward, Iceberg is preparing to further improve his skill set as a music producer and add to his already long list of accreditations. Concurrently, he plans to expand cognizance of his brand by engaging in opportunities for work that arise in cities across the US.
While also hoping to develop his corporate influence moving forward, Iceberg is more immediately concerned with the upcoming launch of his branded podcast. The purposes of this podcast will be twofold: to provide his audience with a more direct medium for the reception of his new music while also providing a source of entertainment for the fans of his radio content.
Our Thoughts
DJ Iceberg is an incredibly talented individual. His interesting and popular blend of two DJing styles of New York and Atlanta acts as a perfect foreshadowing for how he will effectively coalesce his talents for DJing and radio hosting with music production and the more corporate side of the industry.
If his previous success is anything to go by, music fans need to keep an eye on DJ Iceberg to keep up to date with what he is working on next.