How can you revamp your ride-hailing app post-COVID-19?
The coronavirus pandemic has changed all the equations of all the global business. Lockdowns and social distancing norms have made it tough for people to go out of their homes.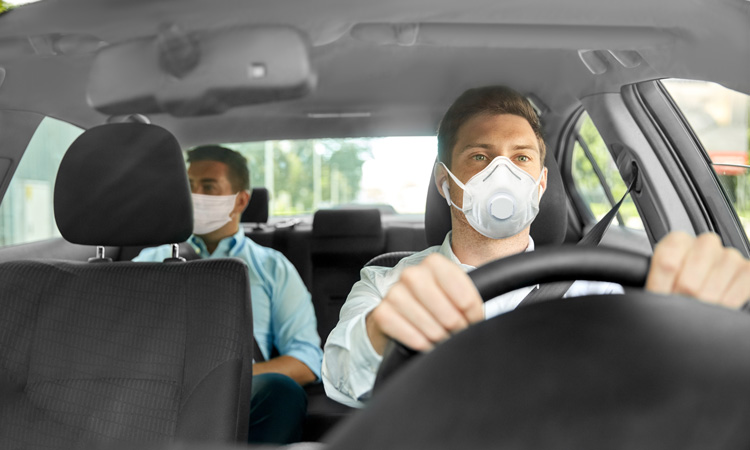 The coronavirus pandemic has changed all the equations of all the global business. Lockdowns and social distancing norms have made it tough for people to go out of their homes. Due to this, there was no moment on the roads. Thus, the taxi drivers have to sit idle as they were unable to get any ride.
This has stopped the growth of the ride-hailing sector for a while. But after the unlock, ride-hailing businesses have started regaining its customers as people have started using ride-hailing apps for their travel needs.
But now you cannot operate your ride-hailing business as you used to do it previously. Now you have to consider safety measures if you want to smoothly operate a ride-hailing business. However, you can still provide safer rides to your customers by making a seamless ride-hailing app by making it suitable as per the current market needs.
If you are thinking of tailoring your ride-hailing app model, then you have to check out this blog. In this blog, we will show you the effective ways of rebuilding your ride-hailing app so that you can respond to your ride requests more efficiently.
How can your ride-hailing app bounce back after the pandemic?
Though the coronavirus pandemic has hit ride-hailing hard, this segment is still showing promising growth. As per statista, the market value in the global ride-hailing markets is estimated at 117 dollars (approx.) in 2021. If you want to take the benefit of this market growth, you need to rebuild your ride-hailing app again by using the following ideas :
1. Prepare COVID-19 Checklist
You need to make a checklist of the safety measures before relaunching your ride-hailing app. By adding this checklist into your driver app, you can ensure the good health and proper hygiene of your drivers.
Apart from this, you need to provide your drivers with a sufficient supply of masks, sanitisers and face shields while they are on ride. Also, you can instruct drivers to keep a protective shield between themselves and the passengers in the car to limit contact. Thus, by doing these things, you can make your drivers safer.
Along with taking care of your drivers you also have to think about the safety of your riders. For this, you have to avail the checklist on the rider app. You can send notifications to your riders regarding the hygiene practices to follow during the ride. Also, you can tell your drivers to sanitize the riders before they enter the cab.
2. Add contactless payments
Contactless payment was being used even before the pandemic. But its adoption has been increased after the pandemic due to the need for social distancing. That is why many businesses have started integrating contactless payments into their on-demand ride-hailing solution. Due to this, they can easily accept payments from the customers along with following the safety measures.
Similarly, ride-hailing businesses can also consider adding contactless payment methods into their app for avoiding direct contact. For this, you can allow your customers to pay by credit card, debit card or digital wallet. These payment methods offer a secure payment experience to your customers as they come with an end to end encryption security.
Furthermore, contactless payments offer you with great billing transparency by providing you with auto-generated customer invoices. So now you do not have to do the tiresome paperwork anymore for your ride-hailing operations.
3. Make a super app
The term Super App was first introduced by the Blackberry CEO Mike Lazaridis in 2010. A super app is kind of an ecosystem of multiple apps that are being used by people for their daily needs. Because of a super app, customers get free from downloading multiple apps on their smartphones.
Likewise, ride-hailing companies can also adopt this model to cope up with the loss suffered during the times of pandemic. With a super app, ride-hailing companies do not have to depend on just one business, they can offer other services along with ride-hailing services. Due to this, they can increase their profits and also they can get an opportunity to explore the new business segments.
4. Mask verification
Ride-hailing major Uber has introduced the feature of mask verification as a part of its safety policy. In this feature, the riders who didn't wear the mask had to take their selfie and upload it on the app while booking their next ride. By using this, feature Uber wants to ensure a safer commute experience for the next rider.
Mask verification feature is a must-have for your ride-hailing app. Add this feature into both your rider and driver app. Make it necessary for your drivers to upload their selfie with the mask before starting the ride. Also, both your drivers and riders can cancel the ride without penalty if the other one is not wearing a mask.
5. Make your app multilingual
Give your customers an option to choose their desired language while accessing your ride-hailing platform. To provide this facility, you need to integrate a multi-language support feature into your app. Also, you can send them the location-based push notifications from your app's backend admin panel.
In this way, you can expand your ride-hailing business across the globe without having any kind of linguistic limitations. Also, you can serve the community in tough times irrespective of different demographics.
Final Words
It is hard to say that when the ride-hailing industry is going to recover from the effect of the COVID-19 pandemic. But you can surely make a new start by restructuring your ride-hailing app strategy. If you think that it is tough for you to revamp your ride-hailing app, then you can get an app development team on board or you can consider outsourcing your ride-hailing app development to remote developers.
The app development team will show you the latest features that you need to integrate into your ride-hailing app. Also, they will guide you about your app costing by providing you with an accurate cost estimation.
So what are you waiting for? Just contact a reputed app development team and relaunch your ride-hailing app successfully. You can reach out to us at any time if you want to know more. Till then keep following this space for more such interesting updates.