DOME CCTV CAMERAS: The Security System Must-Haves for Your Luxury Home
Having dome CCTV cameras to prevent any robberies targeting your homes is worth it.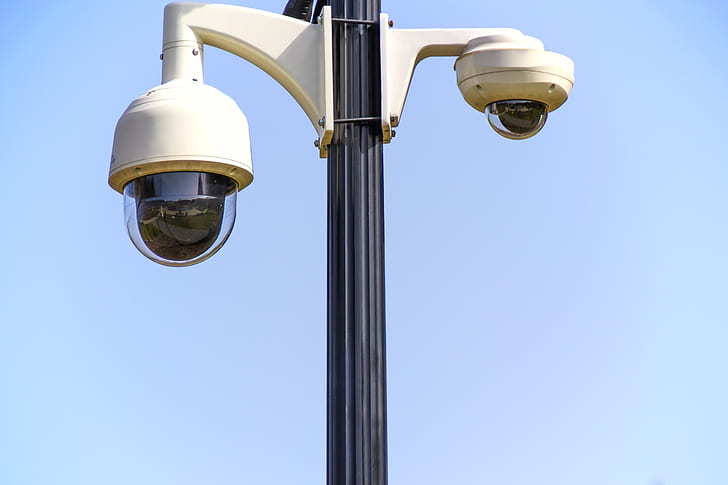 Owning a luxury home is a dream come true indeed, yet challenges are still inevitable. 
Real estate experts and property specialists do work to assist home buyers to find ideal locations for their deluxe house. They aid people to discover places where these kinds of houses are safely situated. Though luxury houses are very beautiful and great investments, problems can be bigger and more burdensome to handle than in regular houses. 
As you know, luxury homes are prone to thefts and break-ins. Even when they are in guarded villages, there are instances when robberies happen. That's why a tough security system for your house is important!
One of the most effective ways to protect your house is by installing dome CCTV cameras in it. You will immediately understand why they are named so. This CCTV camera type is round — shaped like a dome. It can be utilized indoors and outdoors.  
There are many classifications of surveillance cameras, but this one's surely one of the must-haves! Why? Keep reading! 
1)  UNDETERMINED DIRECTION OF THE CAMERA
Thieves are smart enough to adjust or plan their stealing operations. Because they know and see CCTVs around which might capture their wrongdoing, they will target spots which cannot be caught by the camera. 
Because of the dome shape of this surveillance camera, it will be very difficult and actually impossible to distinguish where the camera is pointing at. Unlike horizontal CCTVs that tell the exact direction or the estimated points of focus, dome CCTV cameras will make people wonder what they record. 
This characteristic will make thieves back off because even if they know that there is a camera which they may trick, still, it's dangerous for them since they do not know where it's looking at. The direction of the lens is a mystery.
2) SECURED LENS
Some robbers tend to reach low-positioned cameras to scratch them to make their shots ruined and vague. Others throw rocks towards them. 
The dome CCTV camera is confined in a clear defensive dome. That makes it shielded from actions which might be done to damage or break it. 
This type of lookout camera, especially if you really choose a vandal-resistant dome CCTV, is long-lasting and insusceptible to vandals. Because of the heavy-duty materials making the dome and camera itself, it is stubborn against manipulations!  
3) LOW-KEY APPEARANCE
The obvious presence of surveillance cameras around the house makes robbers more careful about their break-in plans. Though some are threatened seeing these security devices, some more thick-faced thieves push through with well-thought strategies to avoid the cameras' vision. 
That is why a dome CCTV camera is very helpful. It has a low-key appearance that makes it more unnoticeable. With wise installation methods, you may choose to put them in the vicinity of your luxury home where they will not be expected. 
This quality is a crucial boon for spots with high risk of possible burglaries and suspicious entries.
4) BROAD SURVEILLANCE SCOPE
The problem with other CCTV options is that blind spots are (you guessed it right) missed, so when there are luxury home thefts, it's either only a little portion of the scene is caught, or the littlest detail that will answer critical questions is cut from the camera's angle. What a waste!
With dome surveillance cameras, you will not have a conflict such as those. Because of its expansive angle coverage, you can monitor a wider range of scenes. They can give you panoramic eyes too. Truly, maximized scopes will allow you to witness and know more happenings. 
5) SHARP FOOTAGE AMIDST DARKNESS
What's very disappointing for some CCTVs is the hazy, pixelated and even unfathomable shots at night. Instead of helping you out, they don't. 
Dome CCTV cameras are really awesome for having infrared LEDs attached to them. They can definitely monitor your luxury house even in pitch dark nights and areas. Rest assured that they will produce unmistakable proofs through flawless night footage.
6) WEATHERTIGHT
Tracking the occurrences at the areas of surveillance is possible regardless of shifting weather conditions. Rain or shine, dome CCTV cameras are operational as their designs are made to fit any season. 
Several dome cameras have temperature meters, so they can still function well, regardless if it's hot or cold, dry or rainy. A huge advantage it is since some days are too sunny that cameras' views are just too bright and incomprehensible. On the other hand, some nights might be stormy and windy that the recordings are obstructed by heavy rainfall or snow. 
Dome CCTV cameras got your back at any time of the year.
DOME CCTV CAMERAS
Various versions and peculiarities are there to choose from when purchasing your dome CCTV cameras. Aside from the sophisticated and smart look that these surveillance cameras provide to luxury homes, they really are among the top selections for reliable security systems.
They might be a bit pricey, considering the sizes and brands too, but having dome CCTV cameras to prevent any robberies targeting your homes is worth it. It's better to PREVENT them than to struggle with their end results. 
Be wiser. Safeguard your luxury home. Safeguard your life and your loved ones.