AI-Based Tax Prep for Freelancers: Jaideep Singh Joins Startup Savant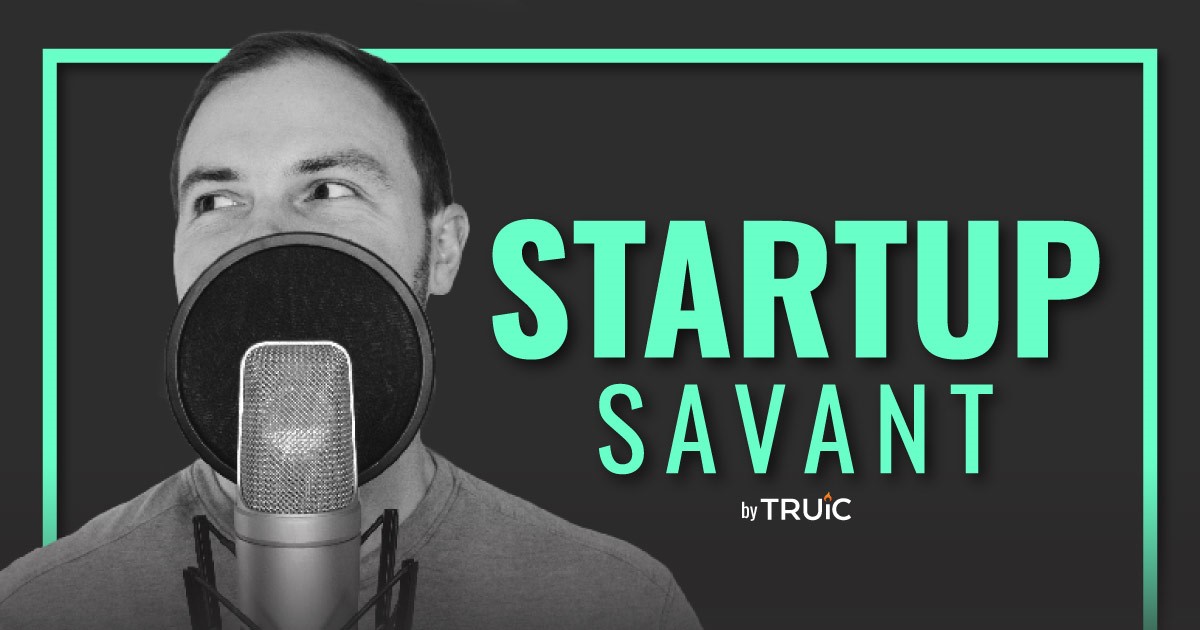 Some 70 million people work as freelancers in the U.S. alone, and that number is growing every year. While freelancing has plenty of flexibility and other benefits, taxes can be quite a hassle, including figuring out all of your deductible expenses so you don't leave money on the table. Jaideep Singh joins Startup Savant to talk about his startup FlyFin, which aims to help freelancers with artificial intelligence (AI)-based software that simplifies tax prep.
Startup Savant

is a business podcast that tells the stories behind up-and-coming startups.

Jaideep Singh joins Startup Savant to talk about his startup FlyFin.

FlyFin FlyFin is the leading AI tax service that helps freelancers and self-employed people deal with their taxes.
Simplifying Freelancers' Taxes and Reducing Their Tax Burden
Jaideep noted that freelancers often have trouble with their taxes because their returns can be much more complicated than those of W-2 employees. 
"Lots of us have simple tax returns because we have W-2 incomes and there is no complexity," he said during his interview. However, "A huge segment of our population today is freelancing, independently employed or self-employed…. Suddenly the tax return becomes really complicated because what you are is a small business, and you need to understand what your income is, what your expenses are, what your net income is, and then pay taxes on the net income, not the gross income. A lot of people don't know that."
He also noted that preparing tax returns as a freelancer sucks up a lot of time even if you understand the rules. "I personally had this problem myself when we started," he said. "… I realized that, more often than not, I ended up filing an extension and not even dealing with taxes in April even if it cost me something extra just because I didn't want to deal with that. I realized that the main problem was the two days that it takes me, a whole weekend, to pull down all my transactions… then pull out my shoebox of receipts and try to put it together, all on a spreadsheet, to hand it off to my CPA in San Jose and have the privilege of paying her 1,500 bucks for filing the tax return."
FlyFin's AI-Based Solution
He decided it didn't have to be this way because many of these tasks could be automated with AI. FlyFin does just that by allowing users to securely link to their financial institutions, after which it can collect transaction data by itself. The company's AI also determines which expenses are possibly deductible and which are not. FlyFin will "learn everything and you can deal with it," he said. "What normally takes people 15, 20 hours can be dealt with in 20 minutes of review." 
Even AI has limits, however. The last step is to connect with one of FlyFin's certified tax preparers. "You can pick a basic plan where you download everything to a spreadsheet [and] get IRS-categorized deductions, and you can take it to your favorite CPA,"  Jaideep explained during his interview. Alternatively, you can file yourself or have a certified FlyFin tax preparer do it for you. The latter option costs just $350 for LLCs and S Corps. "It's a combination of really using technology to solve a problem that's real pain for you, but doing a high-quality job," he said. "That's using the best of humans and the best of technology married together in a solution, in a tax service."
Startup Savant Podcast 
The Startup Savant podcast is a business podcast created by The Really Useful Information Company (TRUiC) and hosted by Ethan Peyton, founder of State Requirement. Listeners can hear the stories behind startups, as told by their founders, that are in the midst of growing their companies.
Hear from a variety of real startup founders from around the globe and with varying backgrounds, making their startup idea a reality. Learn from experts sharing their industry knowledge on venture capital, securing funding, and more on the Startup Savant podcast. 
Final Thoughts
Jaideep Singh joins Startup Savant to discuss founding his startup FlyFin. He explains how FlyFin can help freelancers file their taxes more quickly, easily, and cheaply, while at the same time using AI-based software to identify all the deductions they're entitled to and reducing their overall tax burdens.
You can find the Startup Savant podcast on Apple Podcasts, Spotify, or wherever you listen to podcasts.