TRDX.io Launches Decentralized Copy Trading Platform with automated trading signals for all trading markets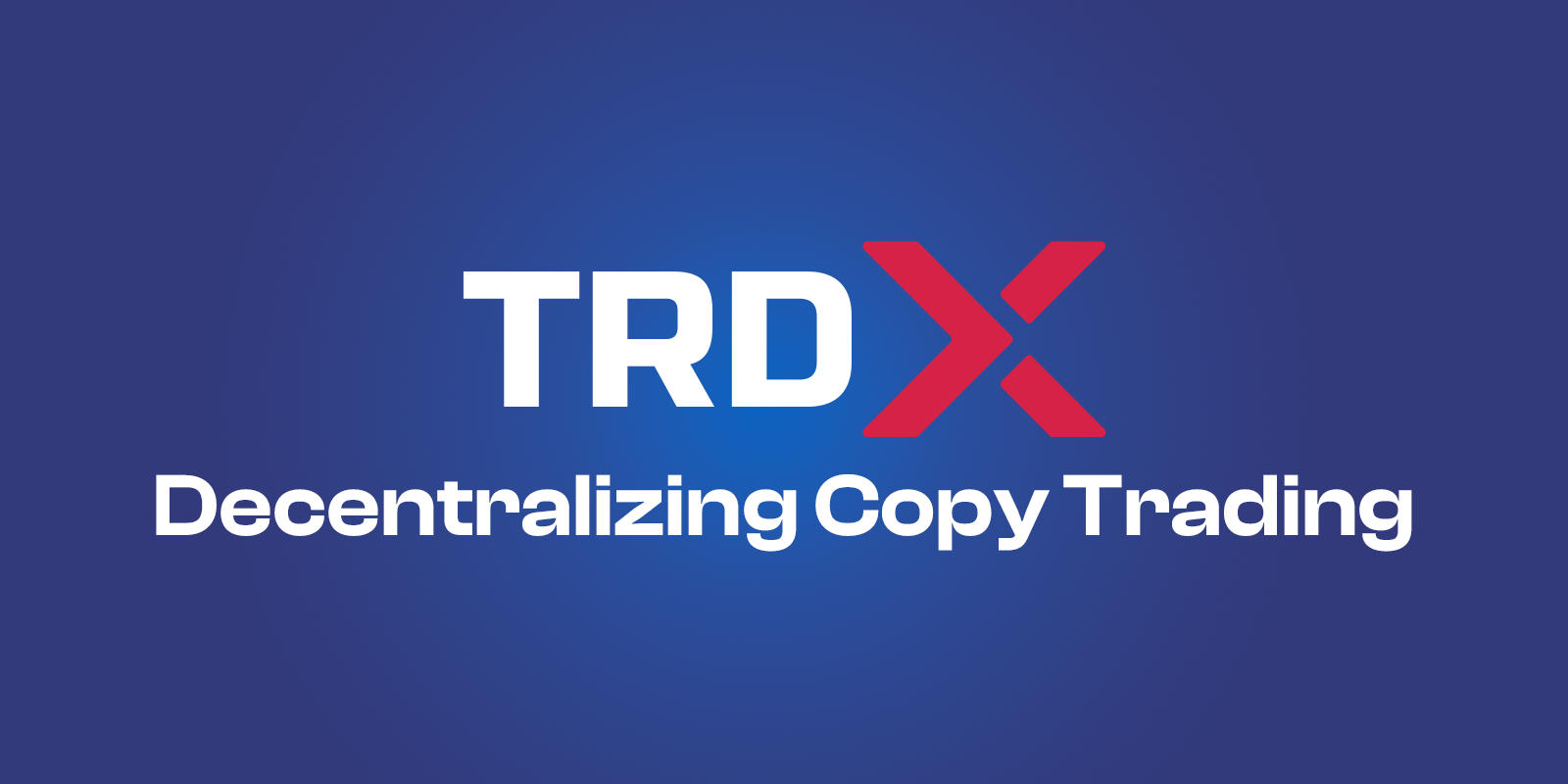 Revolutionizing the Trading Landscape by Combining the Power of Decentralization and Automation 
Bucharest,Romania, April 18, 2023 TRDX.io, a groundbreaking decentralized copy trading platform, has officially announced the launch of the landing page with the launch of the app scheduled for the beginning of May. The platform aims to transform the trading experience by offering automated trading signals, allowing users of all experience levels to benefit from the expertise of successful traders without the need for manual intervention. According to one of the founders, M. Andrei Stanciulescu, the platform will allow trading on cryptocurrencies, stocks, indices, commodities, forex and NFTs, covering the whole spectrum of the market with an innovative pay-per-signal approach that is trustless. 
Looking into decentralized copy trading 
Decentralized copy trading is an innovative system that enables users to replicate the trades of experienced traders or signal providers directly on their own accounts without ever sharing the profits.All a follower needs to do is to select a trade and only pay for access once(usually several dollars). This is done through smart contracts on a blockchain, ensuring transparency and security without the need for intermediaries or centralized control. The TRDX.io platform offers a range of powerful features, including the signal marketplace, full trade automation(launching only for crypto), and social interaction tools. 
News & Press Release Distribution Partners – SeoXnewswire
The signal marketplace on TRDX.io allows users to discover, compare, and follow various trading signal providers also called TraderX users or pre-approved professional traders. This enables them to make informed decisions and choose the right signals to follow. The platform's portfolio management system provides users with detailed analytics, performance metrics, and visual representations of their assets, making it easier for them to monitor and manage their investments. 
Additionally, TRDX.io incorporates social features, allowing users to interact with other traders and signal providers, share experiences, and share strategies. This fosters a sense of community and collaboration that can help users make better-informed decisions and improve their overall trading experience. 
Security is a top priority for TRDX.io. The platform's decentralized nature ensures transparency and reduces the risk of hacks or fraud. Users maintain full control over their assets, and smart contracts are used to execute trades securely and efficiently. 
To learn more about TRDX.io and how it can revolutionize your trading experience, visit https://www.trdx.io. 
About TRDX.io 
TRDX.io is a decentralized copy trading platform designed for the cryptocurrency market. It combines the power of decentralization with cutting-edge technology and innovative features to provide users with an accessible and secure way to improve their trading performance. TRDX.io is committed to delivering a transparent, secure, and easy-to-use trading environment for users of all experience levels. 
Twitter: https://twitter.com/trdx_io
Telegram: https://t.me/+kH_0sdbOxhJlN2E0
Linkedin: https://www.linkedin.com/company/trdxio/ 
Name: Andrei Stanciulescu 
Title: Co-Founder 
Company: TRDX INNOVATIVE SOLUTIONS SRL 
Email: [email protected] 
Website: https://www.trdx.io