Bryan Legend's Vulcan Blockchain Project Introduces VUL and GVUL Tokens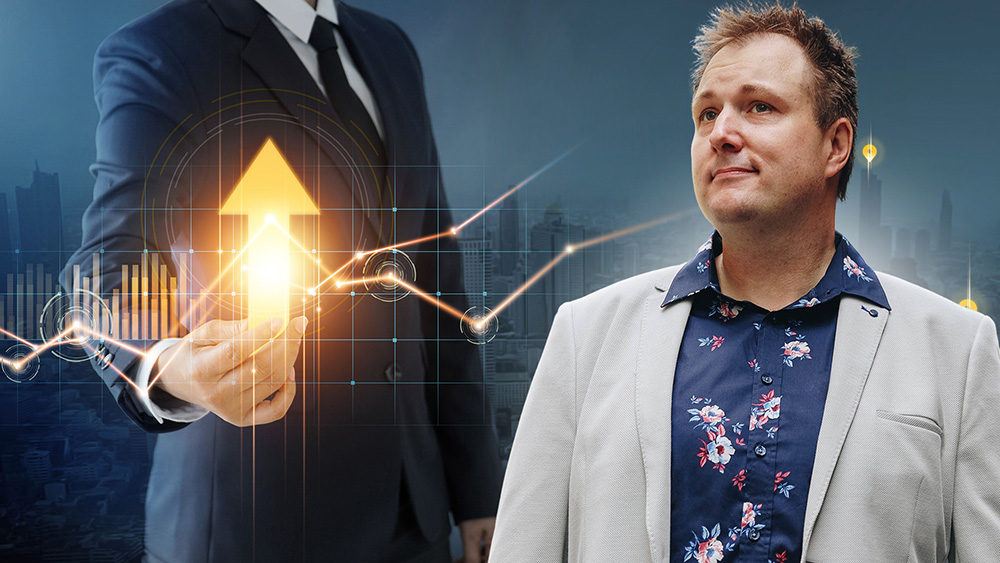 Vulcan Blockchain, the exciting and innovative brainchild of Australian entrepreneur Bryan Legend, recently announced that it's in the final stages of Beta Testnet and preparation for the launch of its innovative auto-rebasing layer 1 blockchain, which is scheduled to debut in the second quarter of 2023.
Legend, the founder and CEO of Vulcan Blockchain, designed the new Vulcan solution to solve supply side issues relating to market liquidity, availability, and stability. According to the tech visionary, the platform will seek to solve some of the most pressing regulatory challenges facing the decentralized finance space today which, if left unchecked, could present a serious barrier to new cryptocurrency investments.
Vulcan Blockchain
Vulcan Blockchain is a Layer 1 DeFi solution with a powerful ecosystem designed to unlock the full potential of DeFi protocols. It's been described by Bryan Legend as a Blockchain Automatic Revenue Sharing (BARS) service, a term he recently coined in a series of tweets. "Blockchain Automatic Revenue Sharing (BARS) will usher in the new wave in DeFi. #VulcanBlockchain is the World's First to implement this radical new approach," reads one.
BARS describes a new, pioneering type of auto-staking function that gives users access to multiple streams of passive income via the Vulcan platform, and Bryan Legend is hopeful that it will help to bring in a new era of DeFi.
The BARS service also includes an innovative auto-rebasing feature, which is designed to enable the Vulcan Blockchain to automatically readjust its balance by adjusting the native Vulcan VUL coin supply every 15 minutes. This mechanism is a major innovation in coin price stability in the long term and is invaluable for providing transparency to investors.
Attempts To Ban Crypto Staking
The release of Vulcan's auto-rebasing feature coincides with the recent news that the U.S. Securities and Exchange Commission is looking to ban cryptocurrency staking.
The Vulcan Blockchain platform gets around this through the auto-staking features, however, enabling investors to rely on the platform's innovative technology to circumvent any potential bans and continue earning yields on their crypto staking.
The sudden interest of the SEC in crypto staking comes as a result of the high yields being earned by certain crypto investors. Vulcan's auto-staking feature will provide a safe, secure, and legal way of earning on staking despite any potential regulatory developments. This makes it an ideal solution for crypto investors who want to continue to leverage the potential of passive income through crypto and DeFi.
VUL and GVUL
Vulcan Blockchain has two native assets: VUL and gVUL.
VUL is openly available to all users and investors on the Vulcan Blockchain platform, just like any other native blockchain crypto coin, just like ETH and BNB.
In contrast, gVUL is an exclusive token; the "g" stands for governance, and these tokens fund the maintenance and development of the Vulcan Blockchain network. Investors who hold coveted gVUL tokens have voting rights that determine future initiatives for development within the platform.
According to Bryan Legend, the final supply of gVUL tokens will be determined based on the number of VUL coins. These will not rebase, however. There are also plans to allow investors to exchange their VUL coins for gVUL tokens to earn voting rights.
Future-Proofing the DeFi Space
There's no shortage of examples of new crypto platforms that have overpromised and underdelivered; Bryan Legend, the co-founder of OOXY Labs, is adamant that Vulcan won't be one of them.
In an effort to demonstrate his commitment, he has worked hard to ensure that the Vulcan Blockchain platform is completely future-proof. Many DeFi platforms, for example, suffer from bloating as new users enter the market, which slows down transaction speeds while hiking up fees. To get around this, Legend has developed a feature that will optimize its use of smart contracts.
"That word 'bloating' is basically what has happened to the ethereum blockchain," explains Legend. "The network has slowed greatly due to the sheer amount of users interacting with it causing gas prices to soar.
"Users of the ethereum chain have mostly moved over to Binance smart chain and other comparatively lower gas cost chains that offer better performance. But, Vulcan Blockchain offers even less gas costs when compared to Binance smart chain even though they are both [ethereum virtual machine] compatible on the surface. However, Vulcan Blockchain is the only one with BARS technology at its core, which incentivizes users to want to use Vulcan instead."
This feature helps make transactions faster and more secure. Although the methodology behind this feature has not been made public, it's known that it eliminates third-party intervention for conducting transactions in its network, which has attracted several users and increased participation in the DeFi space.
As for security and transparency — two considerations that are critical for investors — the Vulcan Blockchain platform has implemented several measures to protect user data.
Vulcan uses advanced encryption algorithms and regular security audits to ensure that the platform stays updated with the latest security standards. This is good news for investors with large asset pools who have until now found it difficult to trust that blockchain platforms are sufficiently protected against threat actors.
Furthermore, investors who buy the VUL coin are entitled to voting rights to express their opinions on Vulcan improvement proposals. This is managed through the decentralized autonomous organization, an entity that doesn't require a central authority or intermediary to manage the process. Investors are given regular updates from Vulcan and are kept informed about what's happening on the back end to keep the platform running smoothly.