Questions To Ask A Cleaning Company Before Hiring Them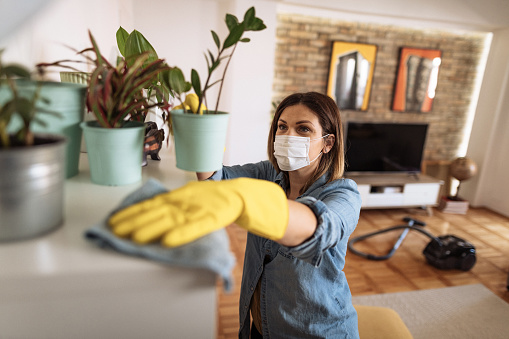 While cleaning your home is a fun thing to do especially when you have kids around can be very exciting, there are times when you leave the aspect of home cleaning to a professional cleaning company. Indeed, the size of your home and how much time you can spare to clean it determines whether or not you will DIY cleaning or hire a cleaning company. When the size of your home is large and you return home so tired, seeking assistance from a cleaning company for your home becomes a necessity. This may also seem easy to achieve; however, there are hundreds of cleaning services that claim to offer the best cleaning service for your building or structure. To filter the list, you will need to ask some valuable questions that will indicate whether a service is right for you or not.
In this article, Maid and cleaning service highlight 11 must-ask questions to ask that will help you find a trustworthy, professional, and qualified cleaning company. Let's roll!
1) Who are you?
This question is often neglected for its importance. Knowing who the cleaning company is will go a long way in determining whether you should hire them or not. You don't want to hire a cleaning company with criminal records or something. Ensure to do a background check yourself and check whether their information tallies with what you have obtained.
2) What is your method?
Different cleaning companies offer different cleaning methods. From carpet cleaning to vacuuming, pre-spraying, extraction, etc, you want to know the basic methods that will suit your needs.
3) Are you local?
Your location will determine this. Cleaning companies offer both local and foreign services. If you want to hire local cleaning services, ensure that they have a good reputation.
4) How much experience do you have?
Experienced cleaners know the best methods and have the best cleaning techniques. You can't buy experience; it comes as a result of enormous years of experience. Hiring a cleaning company with over 5 years of experience is recommended.
5) How many employees do you have?
You want to know the number of employees that are working with them and how long they've been working together. The longer an employee works for a particular company, the more experience they gather. Also, ask how many people will be coming to your home for security reasons.
6) What kind of training does your employee get?
The best cleaning companies offer a series of cleaning training courses overtime to ensure that their employees know what they are doing.
7) Are you certified by the (ASCR) Association of Specialists in Cleaning and Restoration?
Certified cleaning companies are trustworthy, reliable, and competent. They have undergone different tests that make them worthy to hold a certification.
8) Do you offer a guarantee?
What if something goes wrong? Guarantee covers. The best companies are not afraid of offering a guarantee because they are sure of the quality of their work. 
9) Do you want us to provide our products and cleaning supplies?
We recommend that you read the company's privacy policy and terms of service before hiring. Most cleaning companies may require that you provide all cleaning supplies and equipment while others may bring theirs along. Whatever the case, ensure that they use green cleaning products alone.
10) Where are your feedback, reviews, and testimonials?
A quality company with a rich history of satisfying customers usually has a list of feedback. It could be on their website or in a portfolio. Ensure to request feedback so you will join the list of happy clients.
11) Price
Pricing matters a lot. Questions like:
How much do you charge?

How much is the downtime payment?

Will you give a base estimate on the phone or you will inspect my property first? Etc.
If it bill sounds good for you, grab it. Be wary of very cheap services; they end up in disappointment – except during a holiday season.
Make sure to ask these eleven questions when you are searching for a professional cleaning company. Not all cleaning services are trustworthy, so choose wisely!