How eCommerce is Taking a Leap with Product Customization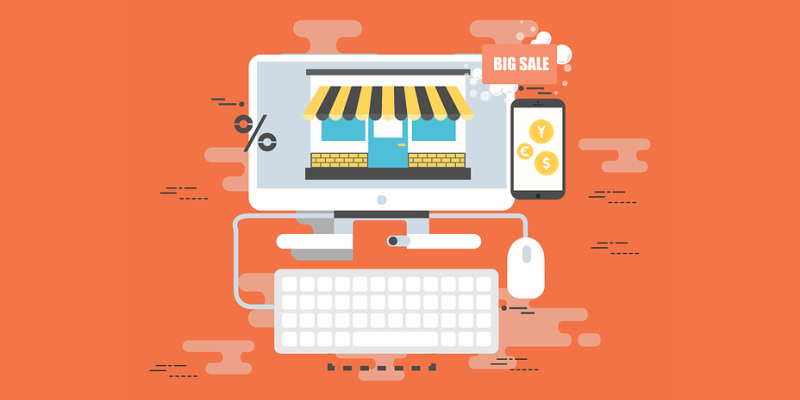 Gone are the days when people wouldn't generally avoid giving a try to something different – or unique! The conventional ideas and practices are dramatically changing over time and the e-commerce industry is no exception.
With the ever-advancing technology and ever-growing customers' shopping tastes, the demand for personalization has made inroads into the ecommerce industry.
And there is hardly anyone today who isn't asking for customization. While a large number of ecommerce store owners have already hopped on the bandwagon of 'personalization', a few still haven't.
So, let's walk you through the concept of product personalization before its benefits that have made it popular in the ecommerce industry.
A Brief Overview of Product Customization
Product Customization is customizing product(s) as per customers' needs or demands. People also refer to it as product personalization. It is because you give a personalized touch to products as per your customers' requirements. The customers' customization demand can be in the form of text, graphics, color, design, size, or anything else.
You can offer product customization in two ways –
By noting down the customer's requirements first and customizing the product accordingly by yourself.
By enabling customers to customize their product themselves through an online product design tool integrated in your store backend. Though you can pick any of these two methods, the latter is ideally more recommendable in case you have a large customer base. As it saves you the extra time and energy that would otherwise go into noting down customers' requirements and fulfilling them one by one. Moreover, chances of errors increase in the final product due to miscommunication between you and customers reduce to a minimum as customers know exactly what they want and they will design only that!
Now that you have understood what product personalization is, let's highlight its benefits.
1) Product Customization is the Future of Online Shopping
The global ecommerce sales in the year is forecast to reach $6.54 bn in 2023
As per a study by Epsilon, 80% of customers would prefer to purchase product(s) from a brand that provides personalization. If you look at these stats, you can clearly conclude that the trend of personalization is going to be a leading trend in the ecommerce industry for the years ahead.
Therefore, it is the right time to tap into the potential of this emerging trend and make your store future-ready.
2) Higher and Better Engagement
Who doesn't like to feel special? Product personalization does exactly the same – it makes customers feel valuable and special.
When you enable your customers to choose what and how they want their final product to be like; they feel exhilarated. As they feel 'that' touch of personalization which helps engage and attract them better.
If you offer an online product design tool to let customers unleash their creativity and design their product themselves, it levels up their shopping experience even further and helps engage them more.
3) Increased Customer Loyalty
When you fulfill customers' requirements and live up to their shopping expectations, your brand is sure to come in your customers' good books. Once they find out that your brand doesn't fail to deliver what they want, they will surely turn from your first-time customers into loyal customers. Even better, these 'loyal' customers will spread the good word of mouth to their known ones and contribute to expanding your customer base more speedily.
This way, your loyal customer base will grow and become 'vast' with the passage of time.
4) Higher Conversion Rates
With the ability to deliver to your customers their desired products, staying on top of their satisfaction is easy. To add icing on the cake, you can go with the flow and adopt the latest personalization trends in the market.
For instance, personalized t-shirts often attract various NGOs, fashion-lovers, fandom, or communities. Some people also personalize t-shirts for various festivals. Hence, a t-shirt is an evergreen product that you can personalize keeping in mind the latest trends and increase conversion rates.
5) Better Insights into Customers' Preferences
When customers place orders, you can note down their customization needs every time they order. This can help you know of each individual customer's customization preferences as time passes by.
With this valuable info at your disposal collected over time; you can start providing your repeat customers with even more personalized experience. For example, you can send them personalized emails offering discounts on particular custom products they frequently order. You can even become suppliers of custom products like t-shirts for some NGOs, institutions, companies, or hospitals and give them an appealing discount on bulk orders to strengthen your bonds with them.
This won't only help expand your customers beyond individual customers but also make your online presence stronger and productive.
6) Cost-Effectiveness
By integrating an interactive online product designer tool, you can not only offer product customization but also save your expenses. As you don't have to face frequent order returns and complaints from customers. Also, you can produce multiple customization options to your customers without having to burn a hole in your pocket.
There are a number of cost-effective online product designer tools. You can pick the right tool after a thorough analysis of its features and cut out on customization expenses. Online product customization by customers also has an edge as you don't have to go through each customers' requirements individually to fulfill them.
Besides, offering product customization places you ahead of curve by choosing a cutting-edge online product designer tool that offers a variety of customization options – to allow them to design products complying with the latest trends.
In a Nutshell
Product Customization has given the ecommerce industry a new definition and metamorphosed it like never before. There are a number of advantages product customization can provide to both e-store owners and customers. An online product designer tool is a great way to offer the freedom of that product customization to customers.
So, if you haven't offered product customization yet, it is high time you gave your e-store sales a new boost with product customization and expanded your customer base.