Why should you opt for the Magento for your next eCommerce platform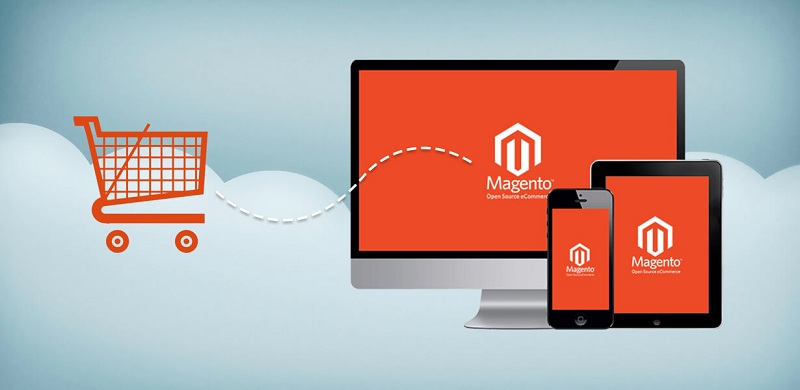 E-Commerce is spreading its footprints widely all over the world. With the advent of emerging technologies, it has gained immense popularity and is able to offer next generation digital experiences to the customers. Undoubtedly, it helps to engage users, build strong relationships, which ensures to increase sales.  
In order to meet the evolving consumer-buying behaviors and standard modern requirements, it is important to launch your e-commerce solution based on highly flexible design and powerful functionalities. 
When it comes to the development process, then there are a wide range of options available for the developers. Among them, Magento is considered one of the best and most preferred platforms to launch an E-commerce solution. 
According to SimilarTech, 115,429 websites are based on Magento and it is considered as one of the most trusted platforms for the businesses these days. 
If you are also planning to hire a Magento developer, then make sure a programmer should have all the skills and be able to meet the modern development trends along with your project requirements. 
In this blog post, we will provide you with important  information about Magento as well as cover some of the important reasons why you should adopt this platform for your next project. 
Glance on Magento – 
As per Wikipedia, "Magento is an open-source e-commerce platform written in PHP. It uses multiple other PHP frameworks such as Laminas and Symfony. Magento source code is distributed under Open Software License (OSL) v3.0." 
It is easy to install and offers a variety of  plug-ins and themes which helps to enhance customer experience. This platform is supported with the cutting edge technologies,which ensures programmers to launch robust and highly scalable solutions in the market. 
Furthermore, let's know the reasons why you should opt for this E-commerce platform. 
Why should you opt for the Magento E-commerce platform? 
Open Source
Magento is based on an open source functionality. It allows users to customise the source code as per their business requirements. They can modify ( add, edit, and delete) the code to execute the new functionalities into the model. The open source feature provides a huge community support to the developers, which helps them to sort their minor and major challenges.                            
SEO Friendly 
This platform is based on the SEO friendly attribute. It helps to improve your ranking on different search engines by providing the functionalities such as SEO friendly URL structure, sitemaps, descriptions, and many more. With the help of multiple SEO plugins and extensions, it provides information on how you can improve your content by offering suggestions such as proper keywords integration  and as per the search engine optimization strategies.
Mobile Friendly 
The usage of Smartphones are increasing constantly. Most of the users prefer for their mobile devices to make their orders. If you are launching your E-commerce website, then make sure that your solution should be mobile friendly. Fortunately, Magento supports HTML5 app development technology which helps to improve mobility shopping experience. It allows developers to modify the size of pictures and videos as per the mobile applications. This adds one more reason to the list of why you should opt for the Magento E-commerce platform for your project. 
Supports Third Party Integration
Magento platform allows developers to leverage the third party integration services. For programmers, to develop the solutions from scratch can turn into time consuming. With API integration, they can easily add the different  functionalities such as order tracking and different payment gateways to the solution. It helps to save a huge amount of time and provides an opportunity to integrate several features into the solution, which turns your platform into more reliable and advanced. 
Multiple Store Management
Magento offers an opportunity to the owners to run their multiple stores from one dashboard. Without even logging in and out, they can have the access of the different  portals on their fingertips. They are able to manage the different stores from the same backend. 
Conclusion 
Magento is rapidly becoming one of the topmost choice to launch your E-commerce platform. It helps to deliver the engaging and interactive experiences to the users. In this blog, we have provided you with the basic information about Mangento along with the reasons why you should opt for it to launch your online solution in the market.