Career Avenues You Unlock after B.DES Course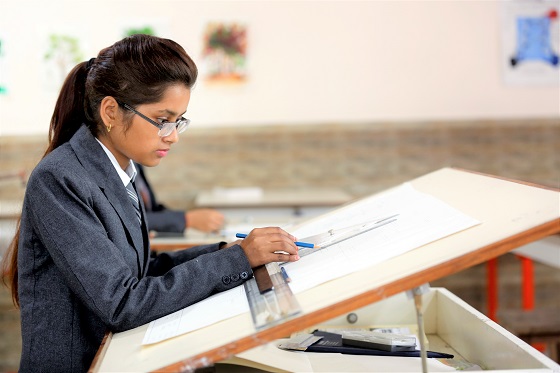 Design is one of the most powerful forces that play a vital role in our lives; whether we are aware of it or not, it has the power to inspire, empower and enlighten us in our daily lives. The design has mainly two forms which are solution-driven design or artistic type of design. Believe it or not, both forms of design have been helping human transcend into the modern world.  Hence, since the human species started being civilised, the design field has been providing attractive and satisfying career scopes to students across the world.
In the present time, the design field has become a desirable and popular career option for students who aspire to design. In India, to start a career in design, one should have a professional degree or diploma in design. Bachelor of Design (B.Des) is the best course to start a career in designing. This course provides a gateway to enter the Fashion & Design field. BDES Course is an undergraduate level degree programme offered in the field of design. This course is completed in a total of 4 years which is divided into total of eight semesters.
What are the career Scopes after completing B.DES Course?
Below, we will discuss the major career options and jobs profiles offered to the graduate in design.
Job Profiles
Some of the most popular jobs profiled offered to the candidates who hold Bachelor of Design are as under:
Graphic Designer: A graphic designer is responsible for creating different graphics for advertising agencies, publishing houses etc.

Illustrator: Those who chose to become an illustrator need to use their designing skills to depict a story, idea or message.

Textile Designers: A Textile Designer has to works on printed fabrics for fashion clothing and interior upholstery.

Fashion Forecasters: A fashion forecaster has to calculate season, target market, fabrics, colours, texture etc.

Fashion Merchandiser: Once you become a fashion merchandiser, you will have to create displays & advertisements, campaigns, and sales strategies for various fashion and retail houses.

Costume Designer: This is one of the most popular and demanding job profiles in the fashion industry. A costume designer is responsible for designs costumes for movies, stage shows, television shows etc.
 B.DES Course has many specialisations, including product design, interaction design, interdisciplinary design, communication design etc. Many institutions, including JKLU, offer the B.Des programme in these specialisations. If you aspire to work as an interaction designer, you must pursue the specialised BDes Interaction Design.
Employment
After completing the Bachelor of Design (B.Des), you can receive job offers from the following employment areas:
Boutiques

Color Consultancy

Corporate Houses

Design Production Management

Fashion Accessory Design

Fashion Consultancy

Fashion Marketing

Fashion Media

Fashion Merchandise

Fashion Show Management

Furniture Manufacturing Units & Accessories

Garment Manufacturing Unit

Graphic Design

Homes

Industrial Design

Interior Design

Jewellery Design

Offices

Product Design

Shopping Malls

Visual Merchandiser
Hope the information mentioned above helps you gain insights into the Bachelor of Design course and the career avenues you can unlock after pursuing this degree from a good university/college.