A Smart and Convenient Way to Expand your Business in Europe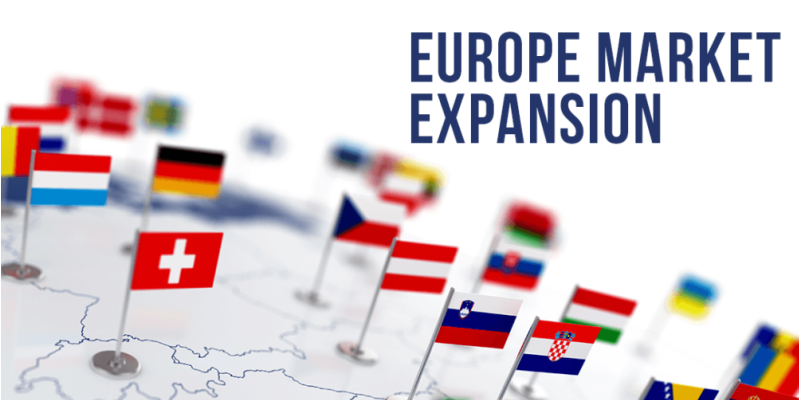 Expanding your business beyond a current location has immense benefits. It exposes you to more customers and opportunities in a global market. The process can, however, be daunting and filled with various challenges.
It is essential to have adequate knowledge and preparation before embarking on the expansion of a business. We have detailed in this article, tips and all you need to know when expanding your business.
Steps to Take in Expanding your Business
Business expansion requires strategy, skills, and an outstanding level of professionalism. It would help if you had all of the resources you can get when expanding your business, particularly internationally or across continents. There are specific processes you have to follow to ensure a successful expansion of your business:
Choose Your Location
You may be aware that your business is way overdue for an expansion, but you have not decided where your target location will be for the development. Before you start making specific expansion plans, you have to sort out the place.
While choosing the new location for your business, you should consider the kind of business you are into, your target market, and the area's economy. Europe makes one of the best locations for expansion due to its market strength and economic growth.
Understand Your New Market
There are great chances that your new market dramatically differs from the old one. You have to take time to run your market analysis through thorough research and survey to understand the new market's peculiarities and how to position your business to thrive in it.
Know Your Target Customers
Your customers have a significant impact on the success of your business. Customers may likely behave differently in your new location, which is why you have to take time to study your target customer, their purchasing habits, and how you can win them over for your business. It would help if you worked on attracting customers, maintain a good relationship, and ultimately earning their loyalty. It is how you can be assured of continued patronage and re-purchase.
Determine your Expansion Strategy
Your new location will determine what expansion strategy to employ. Different methods will work for various businesses at various locations. Part of your background study will involve finding a balance between your business operations and a new place to plan how to actualize your expansion.
Smart and Convenient Ways to Expand Your Business in Europe
Let's look at efficient ways in which you can expand your business in Europe.
Partnership
Partnering with already existing and thriving business is one of the ways to expand in Europe. It could be in the form of a merger or acquisition. It allows you to leverage the successes, expertise, resources, and experience of other organizations.
You could partner with investors, governments, or other companies. The partnership can also help you avoid competition that could potentially drive you out of business.
Marketing
It would be best to have a strong PR to drive your expansion successfully, especially in a new environment. Your business though already in existence is most likely unknown to most people. The way to gain popularity and visibility among your target audience is by having a reliable marketing and advertising strategy.
Various marketing strategies to be employed may include media publicity, social media marketing, content marketing, Search Engine Optimization, use of promotions, etc. Impressive marketing and advertising plan will give you a significant boost in a new market and speed up your expansion process.
Professional Consultation
While in a new market or expanding in a stock market, you may need professional advice and consultations. It is always good to have someone walk with you through the steps and processes of expansion.
Expanding is no easy task, and it is why you need all the help you can get. Some organizations are experienced in this wise and can help you successfully expand and extend your operations. If you seek to grow in Germany, you should consider using Professional Employer organizations (PEO).
German PEO solutions will help you find your feet and navigate appropriately in the German economy, which will increase your chances of survival in the new location. These solutions cover various aspects of your operations, like employer management, team creation, employer branding, among others.