Top 5 Benefits of having a native mobile app to take the business to the next level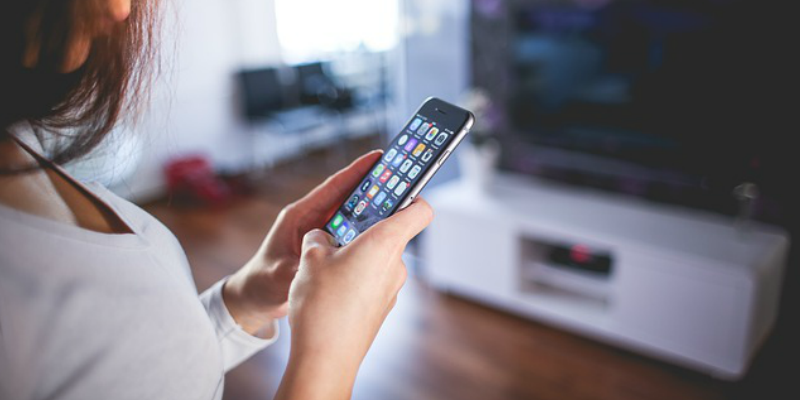 When individuals are highly dependent on technology. The apps appear to be the ultimate solution when they encounter any problem.
Nowadays, people search for a variety of options online right from food to education every service can be provided by an app.
When start-ups become a brand. The first and foremost step of the company is to develop an app which works according to the functionality and process of the business.
The basic requirement of the business is to have an app of its own to serve the millennials. 
Oh yes.. All the millennials and young adults look for a variety of options and if the business doesn't have any native app then it is considered outdated. 
You might not believe it but yeah that's true 
What is a native app?
Native apps use their own languages pertaining to the platform they are used for.
When we talk of Android, native apps are developed in Java or kotlin.
Objective C or Swift C is used when the app developed makes an app for IOS platform.
Such customized approach of an app helps in providing an amazing experience to the users along with that it enjoys the benefits delivered by the platform. 
Development tools along with interface elements are provided by both the App platforms. 
The major gigantic wave of app development is getting hyped because of the benefits that a business owner reaps for his business via a native app.
Business owners must know the Pros and Cons of using a platform which suits their needs.
Native app development might appear as the best option when business owners are just wondering how to provide the best user experience along with boosting their sales.
Apps follow specific instructions and the user can adopt with the changes taking place while using the app when we talk specifically about its features.
Oh! The introduction went quite long. Let's quickly jump to the benefits.
1) Security 
Security is the first and most important aspect when a business owner is wondering how to launch a native app for its users.
When the maximum number of hybrid apps depends on the system browser security, Cross-platform apps and native apps are secured with various layers of security.
Such layers of security helps in preventing major cyber crimes.
Such native apps do not get dependent on any third-party system, API's get thoroughly scrutinized across distinct system versions. 
Because of the high end security platform SDK's. It often curbs all the problems associated with its security.
Official platform launches have lesser frequency than framework launches. 
2) Maintenance
The latest version of the app must be launched which makes the native app more complex regards to its maintenance  than the hybrid app.
Users can be updated with an ease and convenience of the changes occurring in the app. 
In addition, native apps must upload the maximum content on its installation. 
Games and other social media platforms don't require regular upgradation whereas shopping apps call for high maintenance and regular updation.
Everything depends on the type of app. The type of app changes everything
3) Performance
Earlier, Facebook and Linkedin invested in HTML 5. Even that investment decision is still regretted by the company.
By the time, standalone native apps were highly popular. 
Native apps are more responsive, quicker and faster providing the best user experience to all the users. 
Apps are able to perform faster and quicker as they are customized and written specifically according to the ecosystem of the platform. 
Since such apps have the ability to adapt APIs and unique components which get optimized for specific devices they can perform efficiently and effectively.
Hybrid apps depend upon native browsers like Android Webview or UI webview.
These dependencies make them much slower when compared with native apps.
4) Few bugs
It becomes much harder to have two individuals functioning from a single codebase than two apps in two different codebases. 
Using native app developments, you have less chances of bugs to occur in your code as you are not dependent on Cross-platform tools like Xamarin and Cordova. 
User Experience can get annoyed when hybrid apps make an access to hardware through a long path which slows down the initial process.
This problem can be faced when new IOS and Android versions are getting launched.
Native app developers can have an access to new SDK for building an app with best features, Due to this lead time native app users can have an access to new platforms even after updating their OS.
5) Unified UI/UX
For native platforms, UI/UX can get united and properly learned by the users.
On this platform, the entire broader UI will be much more standardized in the native apps as compared to hybrid apps.
Hence there will be a diminished learning curve, people will always understand the ways of navigation in your app.
User Experience also gets better along with better performance. 
By the time of developing a native app, designers and developers search and find the best standards and practices. 
Because of these reasons, native apps render better user experience and user interface when compared to hybrid apps.
Concluding Lines
If you want your app to have features which are reliable along with best stability then use native app development.
It must be your decision to choose a hybrid or native framework which completely depends upon the use cases and the type of apps that you provide to your users.
Moreover, if you are not restricting your priorities pertaining to the entire user experience then you need to get something from the market which is inexpensive and quick.
Hybrid apps are the best way for further pursuance of developing an app for your business.
Author's Bio
James Vargas is an experienced business expert, startup business consultant, assistance in trademark registration, mobile app development, and manager at Get Everything Delivered. With the 1.5-decade corporate experience, he is now sharing his guidance to start-ups to grow with corporate team building activities and project delivery solutions.