Dedicated Resource Model: A Cost Effective Way to High End Development Solution!
Outsourcing is the new standard. In outsourcing, a company hires an external contractor for specific work that could possibly have been done by its own personnel.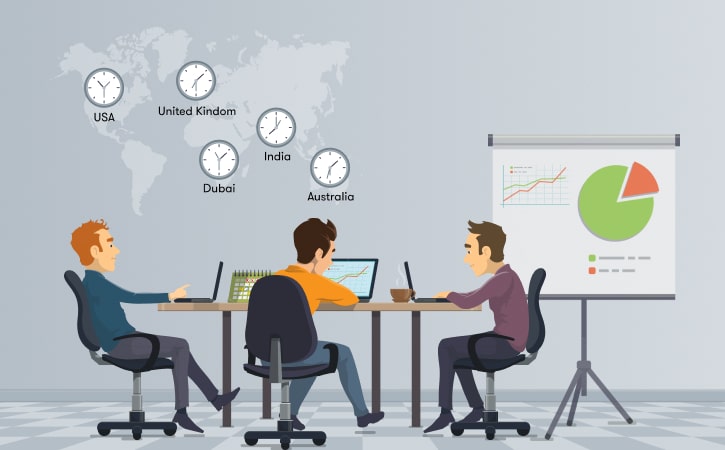 Outsourcing is the new standard. In outsourcing, a company hires an external contractor for specific work that could possibly have been done by its own personnel. When hiring their own employees, companies must invest time and incur significant costs for recruitment and selection, salary, insurance and other benefits.
If companies can find an existing company with the required expertise, both money and time will be saved. This provides economies of scale and ensures that knowledge of the latest technology is and remains on board.
Difference in Outsourcing and Outstaffing
In outsourcing, a development partner works on a project. This means that the customer places the entire project and usually also the project responsibility with the developer. The customer does not have access to the development team and the developers may be working on several projects at the same time.
Outstaffing is a form of remote collaboration with hired developers. The developers work entirely for your company, but are officially employed by the development partner. This partner is therefore responsible for remuneration, bonuses, materials, workplaces, insurance, and so on. While the client provides the developers with tasks and assignments. In this form, the development partner is responsible for hiring and maintaining the team. And you hire people who will act as an extension of your people internally.
The main difference is that outsourcing is about outsourcing projects, while outstaffing makes it possible to hire offshore developers.
There are various reasons for companies to use outsourcing and to hire remote developers or companies from outside their own organization in this way. With outsourcing, some companies even outsource entire business activities. In this article, we want to tell you the benefits of software outsourcing and how it can be the key to revolutionizing your business:
1. Cost reduction
Outsourcing usually results in cost savings. Due to the lower labor costs, a cheaper infrastructure or a favorable tax system in the country where the outsourcing partner is located, cost savings can in many cases be achieved.
2. Easy to find workers
Who are scarce in your own country Employees with specific knowledge or characteristics can sometimes be very scarce in their own country. In other countries it is easy to find such employees, making outsourcing a quick and easy way to fill hard to fill vacancies.
3. More efficient use of internal capacity
By outsourcing business processes or activities through outsourcing, your employees can focus on meaningful and crucial tasks. When internal capacity and efficiency are of great importance to your business, outsourcing can result in strong business growth.
4. Speeding up business processes
If you don't want to spend time on time consuming or routine jobs, you can opt for outsourcing. By using outsourcing, you can develop your core product faster and you can claim more capacity for this.
5. Fast up and down with capacity
When you need capacity quickly or when you need variable capacity, you can use outsourcing. Thanks to the use of outsourcing, it is easy to scale up or down capacity for activities. Start-ups in particular like to use outsourcing, so that a lot of work can be done in the short term.
6. More available talent and the latest technology
Today's organizations must be agile and continuously embrace new technologies to remain successful. Expertise in every technology cannot always be expected from existing employees. Hiring more of your own employees means that you become dependent on a limited circle of local talents.
But with outsourcing, companies gain access to specialized employees around the world, making the talent pool larger and more qualitative. Everything from prototyping to development and testing and project management is handled by the outsourcing team, often with minimal training or guidance due to the expertise already present.
The result is narrowing skill gaps and greater reach of talent and technology along with competitive advantage for the company.
7. More focus on the Core Business
Nowadays you only survive if your company really adds value. So you have to find ways to innovate to stay ahead of the competition. By outsourcing processes that are not part of the core business of your company, you increase and improve the concentration on the core processes. The internal employees can thus concentrate more on the strategic goals of your organization.
8. Lower expenses and cost savings
On average, companies can save 20-35% on their operating costs by outsourcing their IT. Naturally, the wage difference plays an important role in this. But the economies of scale (savings through increased productivity) and reduced operational and recruitment costs also make it more interesting for a company to outsource software activities than to keep them under its own management.
9. Better risk management
How do you limit risks? By spreading them! By dividing activities among different teams, risks can be limited. And since the company you outsource to are experts in their field, they can help you better mitigate risk.
10. Absorb peak loads
Without outsourcing, peak demand means hiring new employees quickly or redistributing available internal people to activities in which they often do not specialize. Both options result in lower efficiency and higher costs. With outsourcing you can hire a scalable team for only the peak period with no strings attached.
11. Better security
Now we assume that your internal team does not specialize in IT and is outsourcing you because you want to prevent them from spending too much time researching and testing new technology.
When you expect your internal employees to get started with new technology, the risk of security-related errors increases due to inexperience. Software development teams that you outsource often have a complete idea of ​​all kinds of security breaches and know how to prevent them or deal with them efficiently.
12. Spend less time on support
Software needs regular maintenance and support. So you need a team to handle pending bugs and changes so you can focus on attracting and retaining customers. With outsourcing you can often make good agreements about the availability of a support department.
13. Shorter time-to-market
Speed ​​and adaptability of the organization is of great importance to utilize or maintain a competitive advantage. With outsourcing, you don't have to rely on your available in-house people for product launch and you can significantly reduce time to market because your outsourcing partner has dedicated developers available.