5 Startups Disrupting The Food Space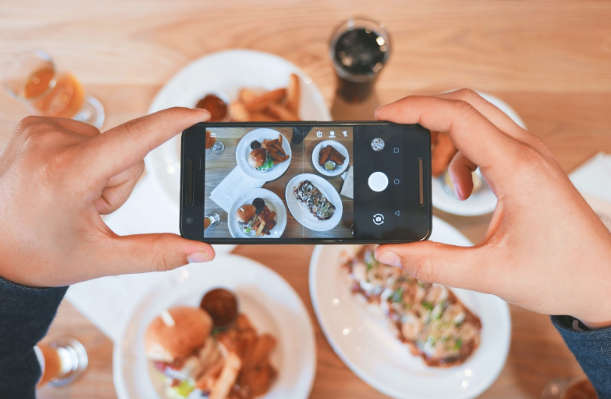 Rapid technological advancements across the globe are causing changes in various industries – including food. In recent years, there have been many instances of the application of digital tools in the agricultural industry and the food sector.  
Below is a curated list of a few incredible food-tech startups that have proudly placed purpose at their heart and are either directly or indirectly tackling some of the food industry's biggest challenges, and utilizing technology to make a difference. 
Growing Underground, United Kingdom 
At Growing Underground, salad leaves and fresh microgreens are grown right below the bustling streets of Clapham in South London. The company prioritizes sustainable growing practices and is looking towards carbon-neutral certification. 
A hydroponic system and LED technology are utilized to grow crops year-round in an environment that's pesticide-free. Thanks to a controlled environment, this process uses less water than traditional open-field farming, and the leaves are unaffected by both weather and seasonal changes. Other great benefits of underground farming include reducing the need to import crops and reducing food transportation costs for both retailers and consumers. 
Gathar, Australia 
Gathar is another company taking the food tech world by storm is Gathar. The company was founded on the premise of those who love to entertain but aren't a fan of the hard work that comes with it. The platform resolves this problem by connecting chefs with parties – leaving hosts to focus on entertaining. The company has achieved plenty of success with revenue growing every month and expansion into 10 locations across the country. 
While initially, the outbreak of COVID-19 put a halt on bookings, Gathar modified their business by shifting gears and coming up with unique ideas such as a virtual dinner party that involved various chefs cooking up the same four-course meals in different locations, and even an Isolation Degustation with a four-course meal delivered to your home paired with a live-streamed musician to complete the experience. 
Alchemy Foodtech, Singapore 
Everyone's a fan of rice, but it's not exactly the best food – especially for those with diabetes. Alchemy Foodtech aims to mitigate this issue with Alchemy Fibre which lowers glucose release levels, is high in dietary fiber, immunity-boosting, and consists of a 100% plant-based patented blend. 
The company sells a range of items that contain Alchemy Fibre from rice to noodles. Through their food innovations, the company aims to make daily carbs staple healthier with more benefits without modifying its taste, texture, or appearance. 
Meibol, Japan 
At Meibol, the company has discovered the secret of growing rice on concrete. Using only liquid fertilizer and minute amounts of water, the company has invented a new type of agro-technology that's incorporated with the membrane to facilitate the growth of safe and high-quality vegetables in places like arid deserts, concrete, and contaminated land. 
The founder of the company started Meibol after the Fukushima nuclear disaster and tsunami in 2011 caused the soil to be contaminated with radiation. Examples of items that Meibol has grown include tomatoes, melons, strawberries, and lettuce. 
Jimini's, France 
Founded in 2012, Jimini's sells healthy insect snacks to significantly reduce environmental impact. Not only does farming insects require fewer resources than cattle, but it's also high in nutrition, grows quickly, and has many different tastes. 
The company has an extensive range of snacks on their website from salt and vinegar crickets to spicy chili buffalo worms, and garlic and herbs mealworms. You can even have it as a protein bar or in your pasta. 
Final remarks 
These 5 food tech startups are examples of some of the most promising and disruptive companies there are out there. From innovative platforms to cutting-edge agro-technology, these are fantastic companies to keep an eye on as they continue to blaze through the food tech startup world.