XR Innovation in WiMi: Why The Stock Could Double (NASDAQ: WIMI)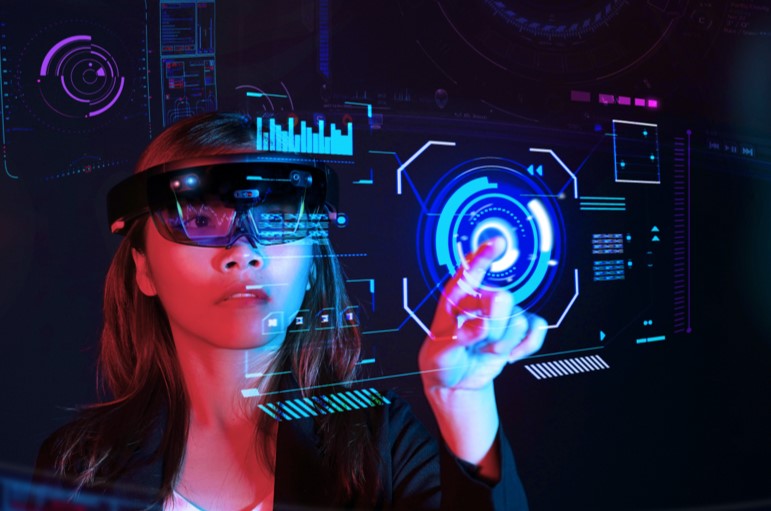 As the expected ultimate form of the Internet, the wonderful world of "metaverse" is gradually concrete with the layout of Meta, Apple, Google, and other big giants. And considered the "key to metaverse", the popularity of the XR industry has risen sharply, and its development in recent years is quite diversified. Especially in some industries involving high-precision technology, and these previous research results will promote the further deepening and penetration of commercial XR.
XR, Extended Reality, refers to a wearable device that combines reality and virtual interaction for human-machine interaction. The current mainstream XR includes VR virtual reality, AR augmented reality, MR mixed reality, and so on.XR is more immersive and wearable than smartphones. VR will be popularized earlier because it is stripped of real space and display and positioning technologies, which will be easier. However, because it cannot be connected with the real world, it may be dominated by home game entertainment in the long term.
AR, including MR devices with hybrid VR functions, which can connect to the real world, may become a more popular product like smartphones, greatly improving the ability of people to interact with the virtual world. At present, the development of the XR industry, including metaverse, which is still in the prototype, cannot be separated from two important points, one is hardware, such as VR / AR / MR headsets, and the other is the content ecology of XR.
 What is the future for XR?
It is expected that in 2022, the XR industry will officially enter the deep immersion stage, and the technology upgrade is expected to drive the continuous improvement of the market penetration rate of hardware equipment.IDC, a third-party market firm, forecasts a global XR investment of close to $14.67 billion in 2021 and is expected to grow to $74.73 billion in 2026, at a five-year compound growth rate of 38.5%.In 2026, the XR expenditure in the Asia-Pacific region will reach $16.6 billion, with a compound annual growth rate of increasing by 42.%.
In addition, IDC also said that China's consumer market grew steadily over the five-year forecast period, accounting for nearly 40 percent of the country's XR market. In terms of the commercial market, XR technology will be widely used by three major industries, including education, healthcare, and professional services, by 2026, accounting for about 28.2% of the total national market size. metaverse is hot, consumer XR has ushered in the turning point of volume, and XR connects with smartphones and becomes the next generation of super terminals. It needs to explore more landing scenes outside the game and entertainment, enrich more ecological applications, and more contribute to the popularization of XR terminals.
 Technology leader WiMi Hologram Cloud layout in XR field
XR technology is gradually maturing, and more and more market participants.WiMi Hologram Cloud (NASDAQ: WIMI), one of the world's leading XR technology leaders, is quietly unlocking development opportunities in this competition. With the popularity of metaverse, the WiMi Hologram Cloud XR business line will carry out a full link layout in the XR field, including hardware and software and industry ecology. The door to the real world and the virtual world has been opened, whether from virtual to real or from real to virtual, WiMi Hologram Cloud so far works in this field, strengthening the VR, AR, AI, 5G, edge computing, and other new technology, new hardware, and software in a variety of different scenarios, aims to help users to achieve a more realistic virtual experience.
It is reported that WiMi Hologram Cloud has released several XR products, and the rich improvement of XR usage scenarios depends on the continuous exploration of soft application ecology, which is currently mainly divided into To B and C applications. To B includes education, real estate, advertising, and other industries, while To C mainly focuses on social entertainment. The To B terminal is currently developing faster and has large-scale applications in training, distance education, advertising, and other fields. For example, WiMi Hologram Cloud XR technology plays a significant role in changing the way of cultural production and display, effectively advertising and spreading cultural brands, creating dynamic cultural scenes, and improving the sense of experience and consumption willingness. Using VR / AR technology is conducive to creating more excellent cultural products and promoting the integrated development of culture and science and technology.
In addition, it is worth mentioning that WiMi Hologram Cloud established the WiMi Hologram Cloud Academy of Sciences to attract talents and promote cutting-edge research in computer science and holographic and quantum computing, and other related fields for real industry scenarios and the future world. We will establish a platform for industry-research cooperation, promote the application of major scientific and technological innovation, and build an ecosystem of deep integration of industries and research centers. On the whole, with the maturity of the talent industry chain, the progress of hardware and software technology, and the infinite imagination space brought by the "metaverse", WiMi Hologram Cloud XR-related industries are developing rapidly, and vigorously promote the development of the real world to the combination of the virtual and real world.
Conclusion
It is no exaggeration to say that an exciting opportunity is coming, and XR has partly demonstrated the future of the metaverse. At present, the concept of metaverse has become popular, and most domestic and foreign technology giants and well-known investors have successively participated in the construction of XR to the metaverse world. Microsoft, Disney, and other companies are also advancing their metaverse strategies, and Qualcomm has established European XR LABS to expand its investment in XR and metaverse. Tencent confirmed the establishment of the XR business line, vice president Ma Xiaoyi said that it will actively try software, content, systems, tools SDK, hardware, and other links, for 5 years to build the industry benchmark VR products, Baidu, Netease is developing metaverse platform.
In any case, in 2022, XR's position in the metaverse field is becoming increasingly important, and its industry size is also growing. It can be boldly said that XR, as a sunrise industry, is being gradually improved in all aspects, both from the prospect of XR and from the layout of big factories. Next, it can be predicted that XR is rising beyond imagination and will change people's lives.