Finance Tips Your Family Should Consider Before a Move
Moving can be difficult for the whole family. Consider this financial advice to plan for success in a new place.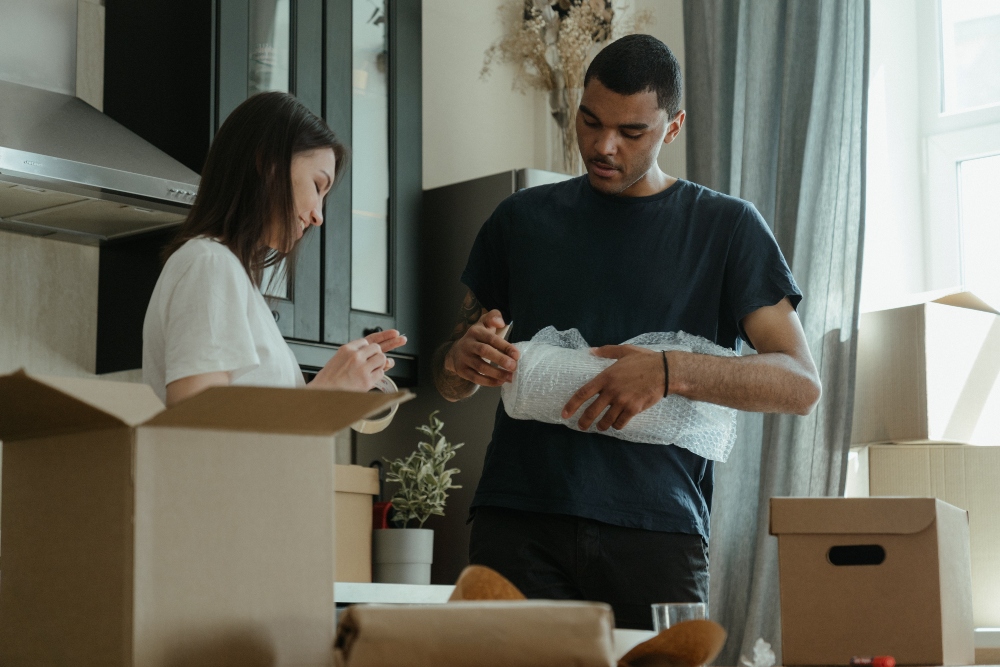 Moving to a new home or apartment is a big step that can exercise your finances in many ways. Having solid control over your finances is necessary for a comfortable future of financial security over one that is clouded with uncertainty. Consider this advice to plan for success in a new place.
Consider the Tax Implications
You must consult your lawyer and accountant over the tax requirements in the zone that you are moving before making a major shift in location. Weighing the impact of potential tax increases can affect where you decide to settle down, and how you will live. Be sure to calculate your income after taxes to determine if you need to make further adjustments, or reconsider. When you do your research beforehand, you don't have to worry about the frightening surprises that can occur during tax season. U.S. News and World Report recommends that you fully investigate the state and local tax structure, and consider the impacts of property taxes and sales tax. If you will conduct business there, be sure you understand how you will be taxed to remain legally compliant.
Create an Emergency Fund
There is no way to predict whether or not you may need extra funds to take care of everything once you move. A sudden hike in the utility bills, a broken appliance, or even necessities for members of your household can create some stress if you are operating on a tight budget. Setting up an emergency fund as a wise choice to ensure that you have money aside to take care of unexpected expenses that can arise at a moment's notice. When you have access to a stash, you can avoid high bank overdrafts and loan fees.
Outline a Budget
Overspending can easily occur without the budget plan in place. One of the simplest, yet most overlooked financial strategies that one can use is a detailed budget. Once you discover the cost of living and determine if it is a good fit with your expected income, you can plan accordingly. Experts recommended that you create a budget for the next 3 months so that you can settle into your new home or apartment with greater ease. Be sure to add up all necessary expenses for yourself and anyone else in the household that you are responsible for, and be sure to account for the unique financial differences that come with moving to another city, state or country. Setting your money goals and sticking to them can help you make smart purchases, maintain better credit, and thrive in a new area.
Set Up Your Transportation
Being able to travel safely around town is essential during a big move. If you and your family are able to navigate comfortably in a vehicle, it makes it easier to get things done during the moving process. Getting to know the neighborhood, essential stores, hot spots, and other prime locations is a must to ensure smoother assimilation for you and every member of your family. When you get ready to travel to your new abode, you can ship your car in advance. Whether you are shipping a car to Hawaii or an adjacent town, you can conveniently send your car to where you and your family are.
Evaluate the Job Market
It is essential to study the job market you are entering in order to be financially secure on the job, and throughout each level of your career. Before moving, you should study the job trends in the area to see if the new location is compatible. Look to see an immediate need for people with your educational background, skills, or talents in your city. Many people prefer to find a job before making a mover for a trouble-free transition. Some areas are primed and ready for people working in certain industries, and if you move to an area where your skills and personality fits, a great job after a move can feel like hitting a jackpot.
Conclusion
Surviving and thriving in unfamiliar territory can make anyone feel anxious, but solid finances will grant some level of confidence for you and your household. Although your plans may vary from what actually occurs, having one provides much-needed direction in moment's notice. As you build a foundation and expand your network into a new city, you will be better prepared to make the most of whatever you have.