Donation Ideas Your Business Can Make This Year
This article contains some of the best donation ideas to assist your business give back to the community inexpensively and effortlessly.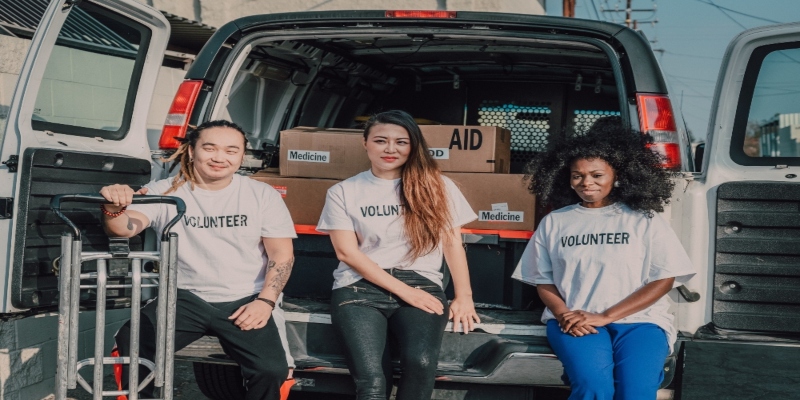 The image source is Pexels.
If you've been looking to market your business more effectively and improve lives in your community at the same time, then charitable giving is the best way to go. According to studies, as high as 85% of consumers will readily switch to a business associated with a good cause, and that's why you shouldn't hesitate donating today. Unfortunately, while it often sounds easy, donating can get frustrating if approached inaptly. This article contains some of the best donation ideas to assist your business give back to the community inexpensively and effortlessly.
Organize an annual charity drive
If you don't have a lot of money to spend, you can launch a charity drive. This involves collecting non-perishable foods and other items and distributing them around food banks or charity organizations. Besides food, you can collect clothing, school supplies, sports items and even household items. An annual charity drive is a great way to get your customers, prospects and employees involved in giving back to the community.
The first thing you need to do is contact your local food bank, homeless center or charity organization to understand what they need. After that, promote the event to your prospects and customers through social media, newsletters and flyers. Lastly, collect the items and send them to the organizations.
Donate your business vehicles
Currently, many small businesses are enjoying massive tax deductions by donating their old vehicles to charity organizations. There are many reputable car donation charities around the world that accept cars as donations. Before making the donation, you need to follow the IRS vehicle donation rules to avoid any headaches. For instance, if your car is valued at $500 or less, you need to document your donation by getting a receipt from the charity organization and the IRS Form 8283, which includes the vehicle description, condition, model, mileage and make. The charity's receipt should include the organization's name, telephone number, full address and date.
If you're looking to get a deduction, you generally need to speak with a tax professional before making the donation to know exactly how your donation can reduce your taxable income. Of course, the deduction amount always depends on the current sale value of the vehicle.
Donate a percentage of your earnings to a kids' charity organization
If you're in the retail industry, you can offer to donate a fixed percentage from each purchase to a children's organization, to help provide better support to the kids in your community. Alternatively, you can promise to match your customers' donations to the charity organization if you're more dedicated to the cause. Just remember to have a specific time frame and budget to avoid giving away more than you can afford. Your customers may become more generous than you expect and create a problem for you.
Sponsor sports teams
Sponsoring a sports team is one of the most effective ways to get involved in the community and gain company exposure. Chances are there are many sports teams or clubs in your community that your business can sponsor, such as soccer teams, basketball teams and cycling teams. You'll often find that such organizations look for businesses to sponsor their teams to maintain or expand their operations.
You can offer to donate a certain amount of funds to a local soccer club to help them get a new set of uniforms and critical playing equipment. You can also make sure that your company's name is displayed on the uniforms and equipment to market your business. If you think about it, that's a great way to get your company involved in your community affairs and market your business at the same time.
Donate your time by volunteering
Instead of donating money or physical items, you can donate your time to a good cause. There are many volunteering projects that your team can undertake in your community, such as cleaning the streets, teaching children in the community about their rights and responsibilities, and providing free counseling services at a local rehabilitation center.
Conclusion
Donating is one of the best ways to show that you are socially responsible, and that you care about the healthy development of your community. It's also a subtle way to attract new employees and customers, and an effective way to make you, the business owner, happier and more satisfied.