Childproofing a Home The Quick Safe Way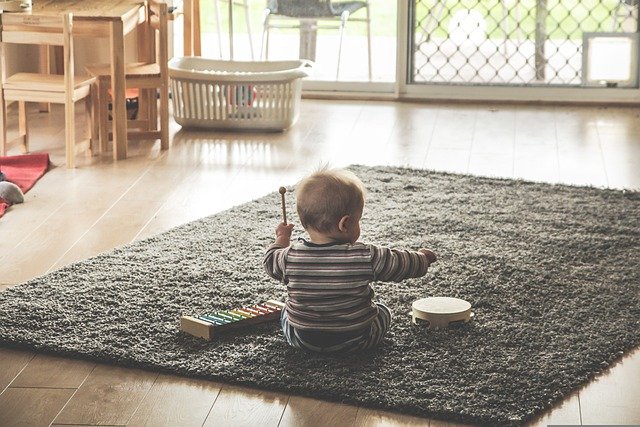 A good child proofing plan includes several elements. It should include Safety netting, Safety gates, and electrical outlet covers. Stove knobs should be covered, too. These features will help prevent accidental burns and cuts. Childproofing a home also involves keeping the home free of toxins and other harmful substances.
Safety gates
Safety gates are an essential part of childproofing a home. They keep kids out of danger areas like stairs and dangerous materials. They should be difficult for children to dislodge, yet easy for adults to open and close. Gates for stairs should be screwed to the wall to prevent them from being pushed out by kids or adults. They should also meet current safety standards. Older models may have large "V" shapes that a child can squish into, resulting in a serious injury or even death.
Another way to childproof a home is to install child-safe window guards or nettings on windows. You should also cover electrical outlets with protective materials to prevent young children from getting hurt. Also, install safety covers on furniture to keep kids from falling off of them. Lastly, make sure children do not get stuck between stairs and furniture. Many pieces of furniture look safe to adults, but can be dangerous for babies. If possible, invest in furniture that is sturdy and made of sturdy materials.
Safety netting
Safety netting is a simple and effective way to prevent children from getting into dangerous places. Installed across different surfaces, safety netting prevents children from falling down and from accessing restricted areas. It works like a pseudo-wall to keep kids from falling through.
When childproofing a home, you can also cover any appliances with child-safe covers to prevent accidental burns or injuries. Install guards on light fixtures and sockets to prevent children from opening them. Another great idea is to put safety netting on windows.
Electrical outlet covers
One way to childproof a home is by installing electrical outlet covers. These covers are a great way to keep kids from unplugging appliances or inserting objects into them. They also make it easier for parents to use outlets. The covers can be removed so that parents can plug something into them and then fit them back on again. They can be used on all types of outlets.
Most outlets are dangerous to children, so it's important to install an outlet cover to protect them. These covers are especially useful for outlets that aren't used often. However, in most homes, outlets are used regularly. In addition, many household appliances have long cords. These cords can be snagged by children and can cause them to choke or even get shocked.
Stove-knob covers
Stove-knob covers are a practical childproofing solution. These covers look attractive and blend in with any kitchen decor. They are easy to install and have a hinged lid for easy access. They are also child-proof and will keep your children and pets safe.
These covers prevent accidental ignition of gas stoves. They are designed to prevent children from accidentally igniting the burner or opening the gas line. They can be installed easily and quickly, with no tools required. They also are easy to remove, and they do not detract from the beauty of your kitchen range.
Oven-door locks
Oven-door locks are a great way to prevent young children from opening hot oven doors and getting burned. These locks are heat-resistant and are extremely easy to install. They also prevent young children from reaching the handles of hot pans and pots. Turning oven handles inward is another great safety feature.
Oven locks can also help prevent young children from pulling down hot oven doors and scalding themselves. They are inexpensive and easy to install, and they do not require any special equipment to use. They also have a squeezable tab that allows adults to release the lock, which is helpful if a child is nearby. These locks are available in a variety of colors, and they can be installed with an adhesive mount.
Baby gates
Childproofing a home is very important to protect your child. Baby gates are available in many styles and materials. They can be made from metal, wood, or even mesh. The easiest type to clean is made from metal, while mesh is more aesthetically appealing and will allow you to see your child on the other side. You should consider the size and height of the gate for the age of your child.
Another great option for childproofing a home is an expandable baby gate. These gates are very easy to set up and can be folded down for travel. This type of baby gate is a great choice for large doors.
Smoke detectors
There are several benefits to having smoke detectors installed in your home, including the fact that they will notify you of a fire and help you get to safety in time. However, smoke detectors do need to be tested on a regular basis. Another important safety precaution is installing fire extinguishers in your home. Additionally, you may want to consider buying flame-retardant sleep clothes for your child.
It's also important to note that different types of smoke alarms are more sensitive to a fire than others. For instance, photoelectric alarms detect smoldering fires faster than ionization ones do. They work by sending a photoelectric signal to a sensor in the home when smoke particles enter them. The light emitted by the particles reaches the sensor, which triggers the alarm.