BlakSheep Creative Launches New Website for Zachary Plumbing, the Leading Plumbing Service Provider in Zachary, LA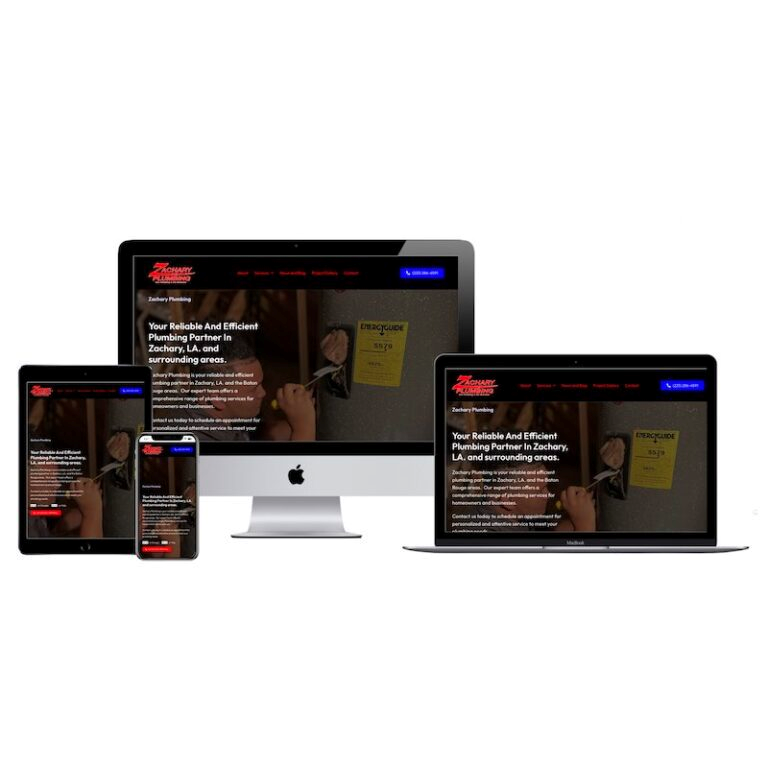 Denham Springs, LA
BlakSheep Creative, a trusted full-stack digital marketing agency in Denham Springs, Louisiana, with over 20 years of experience helping small businesses, is thrilled to announce the launch of a new website for Zachary Plumbing. The website showcases the exceptional services provided by Zachary Plumbing, a well-established plumbing contractor in Zachary, Louisiana, with a rich history of serving the local community for over fifty years.
Creating a Strong Online Presence for Zachary Plumbing
Developing the new website for Zachary Plumbing involved a strategic approach to create a solid online presence that accurately represents the company's professionalism, expertise, and commitment to customer satisfaction. The steps taken by BlakSheep Creative were designed to ensure a seamless user experience while effectively conveying the extensive range of services offered by Zachary Plumbing.
Step 1: Initial Consultation and Requirements Gathering
BlakSheep Creative began the website development process with an in-depth consultation with Zachary Plumbing's management team, including Blake Payne, the founder, and Logan Payne, the manager. During this phase, the new website's goals, objectives, and specific requirements of the new website were discussed in detail. BlakSheep Creative focused on understanding the unique aspects of Zachary Plumbing's business, target audience, and key messaging to tailor the website accordingly.
"We recognized that Zachary Plumbing did not have an online presence before, and our goal was to create a website that not only showcased their expertise but also positioned them as the leading plumbing service provider in Zachary," explains Clint L. Sanchez, owner of BlakSheep Creative. "By conducting a thorough consultation and gathering detailed requirements, we were able to align our strategies with their business objectives."
Step 2: Website Design and Branding
Based on the insights gathered from the initial consultation, BlakSheep Creative proceeded with the website design and branding phase. The team worked closely with Zachary Plumbing to create a visually appealing design representing their brand identity and conveying professionalism to website visitors.
The color scheme, typography, and overall layout were carefully selected to enhance user engagement and promote a sense of trust and reliability. The design elements aimed to create a cohesive and visually appealing experience while clearly focusing on the company's plumbing services.
"Understanding the importance of a strong brand presence, we crafted a design that reflected the values and expertise of Zachary Plumbing," says Clint L. Sanchez. "Our design choices aimed to establish a visual identity that would resonate with both existing and potential clients."
Step 3: Website Development and Functionality
BlakSheep Creative's development team commenced the implementation phase to bring the design to life and ensure optimal website functionality. They utilized the latest web development technologies and adhered to industry best practices to create a seamless user experience across various devices and platforms.
"Our objective was to develop a user-friendly website that provided a seamless browsing experience, enabling visitors to easily access information about Zachary Plumbing's services and offerings," explains Clint L. Sanchez. "By employing responsive design techniques, we ensured that the website performed flawlessly on desktops, laptops, tablets, and mobile devices."
Step 4: Content Creation and Optimization
To accurately represent the breadth and depth of Zachary Plumbing's services, BlakSheep Creative collaborated with the company to develop compelling and informative content for the website. The content was meticulously crafted to engage visitors and highlight the expertise of the Zachary Plumbing team.
"Our content creation process focused on providing valuable information to visitors while incorporating relevant keywords for search engine optimization," says Clint L. Sanchez. "By optimizing the content, we aimed to improve the website's visibility in
search engine results, making it easier for potential clients to find Zachary Plumbing online."
Step 5: User Testing and Quality Assurance
Before the website's official launch, BlakSheep Creative conducted thorough user testing and quality assurance processes to ensure that all features, functionalities, and content were error-free and optimized for user engagement. Rigorous testing was performed to guarantee seamless navigation, quick loading times, and proper functionality across different browsers and devices.
"Our commitment to delivering a high-quality website experience led us to conduct comprehensive testing to identify and resolve any potential issues," explains Clint L. Sanchez. "We wanted to provide Zachary Plumbing with a website that exceeded their expectations and provided an exceptional user experience for their clients."
Step 6: Launch and Ongoing Support
Upon successfully completing the website development and testing phases, BlakSheep Creative collaborated with Zachary Plumbing to plan the official launch of the new website. The launch was strategically timed to maximize exposure and ensure a seamless transition for existing and potential clients.
Additionally, BlakSheep Creative continues to provide ongoing support to Zachary Plumbing, including regular maintenance, updates, and optimization to ensure the website remains secure, up-to-date, and aligned with evolving industry trends.
"We are excited to have launched the new website for Zachary Plumbing, and we remain committed to supporting their online presence," says Clint L. Sanchez. "Our partnership extends beyond the website launch, as we strive to continuously optimize their online visibility and deliver exceptional digital marketing solutions."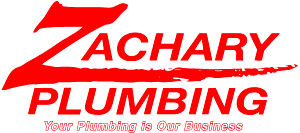 About Zachary Plumbing
Zachary Plumbing is a leading plumbing service provider in Zachary, Louisiana, with over fifty years of experience serving the local community. Founded by Blake Payne and managed by Logan Payne, Zachary Plumbing offers various plumbing services to residential, commercial, and industrial clients. The company's experienced team of certified plumbers provides installation, repair, and maintenance solutions, ensuring customer satisfaction and exceptional craftsmanship.

About BlakSheep Creative
BlakSheep Creative is a full-stack digital marketing agency based in Denham Springs, Louisiana, with over 20 years of experience helping small businesses establish a solid online presence. Led by Clint L. Sanchez, the agency offers a comprehensive range of digital marketing services, including website design, social media management, search engine optimization, and more. BlakSheep Creative is dedicated to delivering effective solutions tailored to each client's unique needs.