Australian Mining And Water Use: How We Get It Right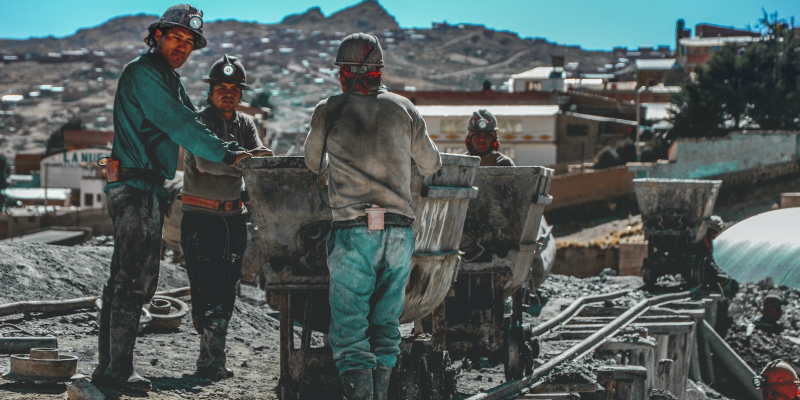 Australia is one of the driest countries on the planet, with intermittent rain periods and, often, extended droughts. Over generations, the Australian culture has built a sensitivity to water scarcity, and while Australians are pragmatic about the need to use water to fuel the economy and deliver resources, there's also a great deal of social and regulatory pressure to be seen as a "good citizen" and mitigate against water wastage.
For example, the highly controversial Carmichael coal mine managed by Adani has been such a political powder keg precisely because of community concerns over the amount of water it will require to operate, and the impact that that water use will have on the environment.
Australian mines and water use
Water is essential to the mining industry. It provides an efficient means of transporting resources between processes in the mining cycle, assists with the disposal of waste material, and helps to minimise dust in the environment that can be harmful to mine sites and employees. These same uses of water can have the effect of contaminating water supplies if not managed well.
Australian mining organizations are keen to rise to the challenge. As noted by the government agency, Austrade, in a report on how mining organizations use water in Australia: "most mines in Australia are located in sensitive environments with shared water resources. Sensitivity arises when cultural and economic water assets, such as the Great Artesian Basin and the Murray Darling Basin, are accessed by multiple users including traditional landowners.
"Mines musts adopt water solutions that respect the sensitivity of the water environment and community values, and where possible contribute positively."
As Austrade notes, Australian mining operations have become very good at mitigating their dependency on external water supplies by maximising recycling and taking other efficiency measures to prevent wastage. Over 80 per cent of mine water is supplied from recycles or other low-quality sources, too, preserving the quality water for social use. The efficiency of mines is such that despite Australia's heavy reliance on mining for economic activity, the sector uses only 4.4 per cent of Australia's total water supply per year.
The design and construction of equipment at mine sites is another big factor to its efficient use of water. It might seem like a small thing, but having equipment constructed of quality ball, gate, globe and check valves that meet the high demands of the mining industry will help the overall operation meet its environmental targets.
One of the challenges that mine sites face is that they are invariably unique, with geographical and environmental challenges that other sites will not face. For that reason it's important that mine operators engage with equipment suppliers that offer flexibility and choice with regards to mechanical design and materials, to ensure that hydraulic specialists and engineers can design and execute a water management system without needing to make compromises for a lack of specific parts.
Water: A risk to mines
As much as mine sites need to be careful in how they use water and the impact that they're having on the water supply, it's just as important that site managers and designers are aware of the impact that water can have on the site.
Rust and corrosion from dirty water are both factors that can lead to a mine site that doesn't run as efficiently as it should, with components that need replacing too frequently and, until they are replaced, operating in an inefficient way to increase waste. Constructing the site by using 316-grade components for anything in contact with water provides the site with the kind of resilience and reliability that it needs to operate efficiently over great periods of time.
Finally, it's useful to have partners that have a robust OEM practice in order to further tailor the mine site to the unique requirements of it. Being able to rely on high quality, WaterMarked and AGA-approved valves will help significantly in designing a site around efficiency, right down to its smallest components, regardless of the site design that the engineers have blueprinted.
The long-term environmental predictions for Australia point to a continent that is going to dry further, bringing the use of water in all applications under even sharper social and political scrutiny. Mining is also a major employer of Australians and a point of pride for the country, so the nation will always be friendly to mines despite the concerns over water. 
The positive impact that intense scrutiny over water use within mines has is that it has challenged operators to become innovators. Consequently, Australia has developed a world-class industry of innovative solutions and manufacturers that support the mining industry, right down to the values that help keep the machines running at an optimal level of efficiency.