Atoll Boards Offers Discounts to Military, Veterans, and EMTs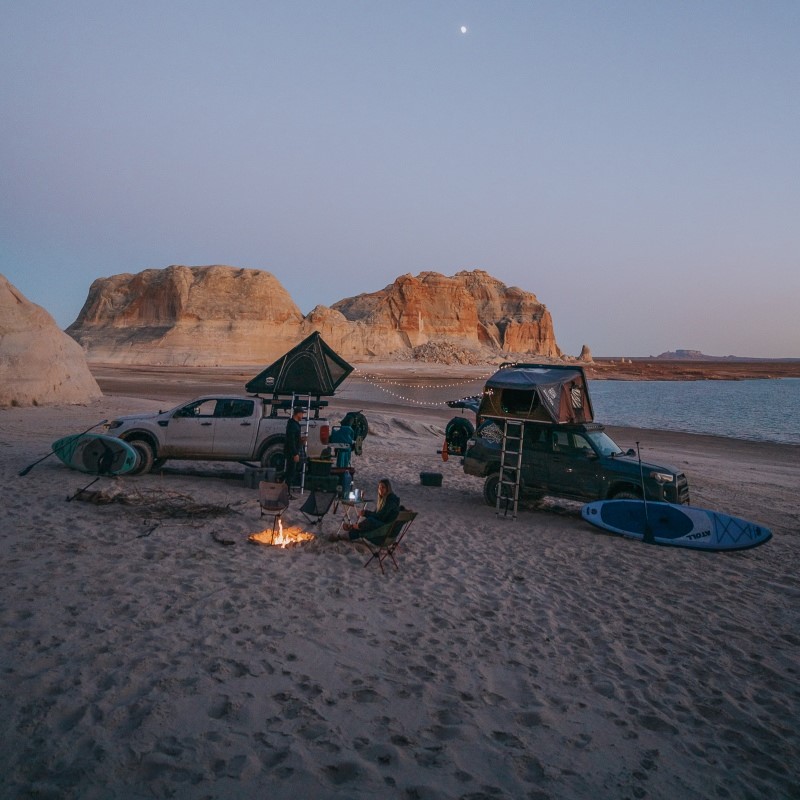 HUNTINGTON BEACH, Calif.
A prominent name in the stand-up paddle board (SUP) community, Atoll Boards has an affinity for inclusion. Moreover, one of the many goals of the company is to make SUP-ing as accessible as possible to as many people as possible. In addition to its production and distribution of two distinctive SUPs—both of which will be detailed shortly—the manufacturer offers several sales, discounts, and savings opportunities throughout each and every fiscal year. For example, all year long, Atoll Boards offers exclusive discounts to military personnel, veterans, emergency medical technicians (EMTs), first responders, healthcare workers, etc. 
In most cases, the brand's current sales and savings opportunities are detailed on the company's website: www.atollboards.com. The aforementioned discounts, however, are a bit of an exception. While they are advertised on the official Atoll Boards website, there is no clear indication in terms of savings, details, etc. Rather, for more information, one must contact the Atoll Boards customer service department via email at [email protected]. Although, before doing so, one may want to take a look at the available models on the company's website.
As stated above, there are two distinctive Atoll Boards. First, the original model is 11 feet long, 32 inches wide, and six inches thick. Then, the second model measures in at nine feet long, 30 inches wide, and six inches thick. While the larger board is an optimal choice for most adults, the smaller model was built with younger paddlers in mind. As one would imagine, a smaller SUP is typically a better fit for a smaller paddler; and, of course, the opposite is true as well.
In any case, both boards are exceptionally lightweight and resilient, as they are made from machine-laminated dual-layer PVC, the strongest and lightest material available. More specifically, the 11-foot model can support individual riders of up to 315 pounds as well as groups of up to 500 pounds. Although the company has yet to officially state the nine-foot board's specifications in this regard, one can safely assume that they are probably similar to those of the 11-foot model; albeit, probably a little bit smaller, of course. This is no problem, of course, as the nine-foot board was built with smaller and younger paddlers in mind, so it should still be able to accommodate most members of its target demographic.
In short, with SUPs that are optimized for children and adults alike, a set of Atoll Boards would be a welcome addition to any home. What's more, for those who are able to take advantage of the exclusive discounts for military personnel, veterans, EMTs, first responders, healthcare workers, etc, this is the type of gift that keeps on giving. Finally, for those who need or wish to stay active—especially for jobs and careers like these—SUP-ing is an excellent way to have some fun, relax, and stay in shape all at the same time. Suffice it to say, anyone who is eligible for these exclusive Atoll Boards discounts may want to make the most of these savings opportunities. 
While all of this is an enticing foundation, it is still just the beginning. Included with the purchase of every Atoll board, one will receive a full host of accessories. Among them, one will find the following: a dual action high-pressure hand pump, an 8-inch composite fin, a nylon blade, a 10-foot coil leash, a universal fin box that accommodates most aftermarket fins, and a heavy-duty SUP travel backpack bag that is so spacious it can fit a center fin and a repair kit within its front zipper pouch alone. Needless to say, just about everything that one could need for their SUP comes included with the purchase of a signature Atoll board.
For more information about these exclusive discounts, the signature Atoll Boards SUPs, or anything else, all are welcome to call the company at 877-698-8581. For wholesale inquiries, on the other hand, prospective partners are encouraged to contact the Atoll Boards sales team directly by sending an email to [email protected]. Atoll Boards is headquartered at 9121 Atlanta Avenue, Suite #213, 92646.