Astera Software is Launching a New Agile Data Warehouse Automation Tool
About Astera Software
Astera Software is a data integration, extraction, and management solution provider based in Westlake, California. The company focuses on designing solutions that can be used by both technical and business users by providing intuitive, code-free interfaces. Astera Software has won several awards and has hundreds of satisfied customers all over the globe.
For additional information and regular updates, visit the company's Facebook, Twitter, or LinkedIn page.
Contact:
Website URL: http://www.astera.com
Email: [email protected]
Address: Astera Software, 310 N Westlake Blvd, #140 Westlake Village, CA 91362
Phone: 888-77-Astera
SOURCE: Astera Software
Related Links
https://www.astera.com/adwb-launch-event/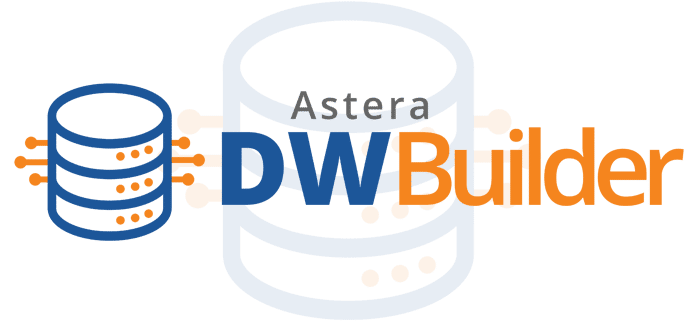 Westlake Village, CA – Fast-growing data management solution provider, Astera Software is launching a new data warehouse automation tool on May 19th, 2021. The tool aims to help organizations embrace agility and scale up their BI processes.
The product, Astera DW Builder, has been created to minimize the complexity in all stages of the data warehousing process from gathering requirements to deployment. Following a metadata-driven approach, Astera DW Builder can also cut down deployment times from months to just a few days, giving businesses the chance to leverage their data to make meaningful business decisions.
Astera DW Builder serves as a unified platform for organizations, facilitating them to get a holistic view of their data to derive crucial insights from up-to-date data quicker. The product also makes collaboration between stakeholders easier with the agile approach, making development, design, and planning part of one continuous process.
The product features an intuitive, visual interface that will facilitate users to create data models and deploy them without typing any code. The extensive data warehousing features are built on top of Astera's award-winning data integration platform, Astera Centerprise, which is acclaimed by customers worldwide.
With a parallel-processing engine and robust scheduling capabilities, the platform allows users to perform high-speed data integrations with great ease regardless of volume.
Astera DW Builder supports all major databases, file formats, and cloud applications giving organizations the chance to break data silos and get a comprehensive view of their data regardless of where or how it's stored. Built-in data quality rules, transformations, and validation checks also help maintain the integrity and accuracy of the data throughout the process to ensure that reports are only generated from up-to-date data.
The agile data warehousing solution can boost employee productivity and efficiency by automating redundant and cumbersome tasks including writing custom ETL scripts and importing data manually. Needless to say, automating the data warehouse designing and development process will also reduce the time-to-insight and also businesses to make key data-driven decisions faster.
The virtual launch event of Astera DW Builder is going to be held on May 19th, 2021 and is aimed at ETL developers, BI professionals, data architects, and anyone interested in learning about data warehouse automation and how it can help organizations gain the edge over their competitors. The launch event will feature keynote sessions with Astera's C-level executives and top professionals in the data warehousing space.
Speakers will discuss the latest trends and best practices of data warehousing. To help the audience experience the power of the data warehouse automation tool firsthand, there will also be a live demonstration in which Astera DW Builder will be used to implement a fully functional data warehouse from scratch in less than an hour.