Top 15 Free SEO Tools To Instantly Boost Your Marketing Campaigns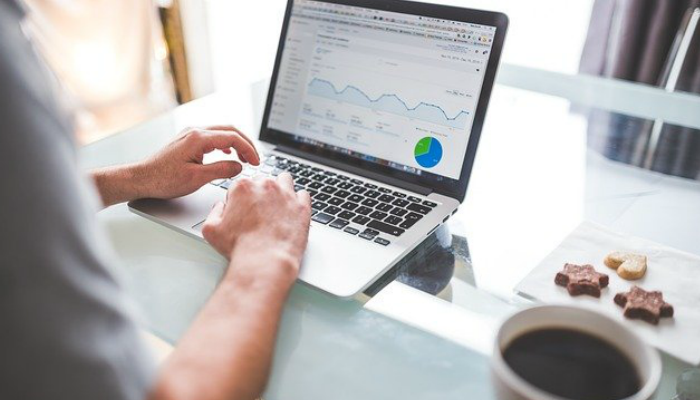 SEO is one of the most effective marketing strategies that can increase your customer base and revenue. However, implementing SEO best practices that will instantly boost your marketing campaigns can be quite time-consuming.
The good news is that these free SEO tools are designed to help online marketers improve their business success. They can help facilitate your marketing processes and saves loads of time.
If you operate in the social media or digital marketing space then use these Free SEO tools to take your business to the next level. Incorporating these tools in your arsenal is a sure way to succeed in online marketing strategies that will increase your sales.
1) Keywords Everywhere
This is an effective SEO tool you can use to generate long tail keywords that will improve your business productivity. Keywords Everywhere will help you to find the actual search terms that can bring more customers to your website.
It has positive and negative filters that will allow you to discover related queries with high purchase power. The tool will also give you relevant keywords with their volume metrics and CPC.
2) Google Search Console
Use this advanced tool to boost your existing keywords and drive more customers. Google Search Console is one of the best SEO tools that will give you direct insight about how search engines see your website.
It provides extremely valuable data and visitor metrics that can enhance your marketing efforts. It will alert you on several serious issues that can harm your website ranking including broken links, indexing and crawling issues.
3) Bing Webmaster Tools
This tool is designed to help users attract more potential customers to their businesses. It will show you how your website performs on Bing search engine. Bing Webmaster Tools can improve your organic traffic growth since it powers Yahoo's and AOL's search results.
Bing offers unique data and features that will grow your business. It will check your site's performance in Bing organic search and provide diagnostic reports that can increase your revenue.
4) GTmetrix Website Speed Test
This tool is built to check your page speed, video and many other metrics that can slow down your site performance. It will allow you to test your web pages in different countries and browsers.
GTmetrix offers performance insights that can help improve the speed of your website. Google and other popular search engines want your website to load in less than a second and so improving your website speed can help boost your SEO rankings.
The interesting part is that this tool can analyze your website speed and help you to achieve optimal performance.
5) Woorank
This is a robust website analysis tool you can integrate to boost your marketing campaigns. Woorank can help you to generate in-depth website analysis that will boost your website rankings.
Many marketers are using it to track and fix several issues that affect their website performance. It can help you to discover the relevant keywords that your competitors are using to rank higher than you.
Woorank also offers over 70 optimization strategies that will improve your visibility on SERPs.
6) Google Business Review Link Generator
This tool is designed to help you generate a unique Google review link you can share with your customers. It has a search box where you can enter your business name, and it will generate your business link.
You must have an existing business listed on Google map before you can use this review link generator. It makes it easy to generate direct review link that can attract more customers to your business.
7) Kill Duplicate
This useful SEO tool can monitor and protect your content from being duplicated. Google and other search engines are not friendly to websites that have duplicated content.
Kill Duplicate will help to detect if another website has copied your content. It's only when you know the websites that have duplicated your content that you can take necessary actions.
It can weekly scan your website to identify the duplicate content on your website.
8) Moz Local Listing Score
This is one of the top SEO tools you can incorporate to improve your local SEO rankings. The tool can help distribute your business information across several partner networks.
Local business listings these days can help increase your rankings and revenue. Fortunately, you can use this tool to complete your local business listing and see the performance of your business listing.
9) SEO Web Page Analyzer
This is a great web tool that can improve your on-page search engine optimization. It can analyze your web pages and provide useful insights that will improve your site performance.
It's one of the best SEO tools you can integrate to make your web pages to rank higher on search engine results. SEO Web Page Analyzer will take a snapshot of your web pages to show you things you will do improve your online visibility.
10) Keyword Rank Checker
Keyword Rank Checker is one of the valuable SEO tools you can use to improve your marketing efforts. The tool will check the position of your web pages on several search engines.
It will allow you to enter your domain name, keywords and it will display where your web pages rank in various search engines. As a marketer, it's important you know the position that your website currently holds on SERPs for the keywords you are targeting. Keyword Rank Checker offers information that can enable you to embark on effective marketing strategies.
11) Yoast SEO
This is a popular SEO WordPress plugin design to help users boost their website visibility on search engines. It has several features that will help you to attract more customers from Google, Bing and social media networks.
Yoast SEO allows you to optimize your keywords and check the preview of your web pages. It will help you to avoid duplicate content and set the canonical URLs that are search engine friendly.
It will tell you to add internal links to your content so as to improve the performance of your web pages.
12) Scribens
This is an advanced SEO tool you can employ to check the grammar and spelling errors in your content. Scribens has many important features that can improve your content marketing strategies.
It can help you to write high-quality and error free content that will drive prospects to your business. The tool is loaded with grammar rules which are designed to enhance your English. It can correct over 250 various common grammar, spelling and punctuation errors.
13) SimilarWeb.com
This is a robust website analytics tool you can integrate to access your website traffic statistics. The tool provides in-depth insights that will improve your traffic acquisition strategies.
Many marketers, analysts and businesses are using SimilarWeb to uncover new growth opportunities. It's among the best SEO tools you can use to review the performance of your business and find new ways to increase your website traffic.
SimilarWeb offers accurate user engagement metrics such as bounce rate, visit duration and pageviews. It also offers a free plan to help you expand your website's reach.
14) Browseo
Browseo is a great SEO browser you can incorporate to boost your digital marketing efforts. It will allow to see any web page correctly you can use it to determine the structure of your web pages and how relevant your pages are for search terms.
It offers useful information which can help you to fix several on-page errors.
15) Spyfu
Spyfu is one of the most insightful SEO tools that provide an advanced suite of features for any marketer who is interested in search marketing. The tool will give you the search marketing strategies that will boost your online marketing efforts.
Many businesses, advertisers and brands are using Spyfu to acquire competitive intelligence that will boost their campaigns.