How Can Students Choose The Best Storage Drive For Their Laptop?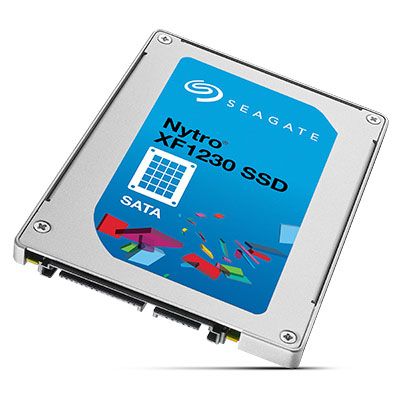 When buying a laptop, you consider several factors, such as a processor, operating system, memory, screen size, keyboard, etc. However, along with the above things, it is important to choose the right storage drive. Generally, storage drives come in two forms: HDD (hard disk drive) and SDD (solid-state drive). Many students get confused about choosing between these two hard drives while purchasing a laptop. In this article, we will clear your doubts by explaining the exact difference between SSD and HDD. Read on to choose the right drive for your laptop.
The hard disk drive is obsolete technology, while SSD is the latest technology in the laptop world. The HDD is based on a magnetic disk and is quite large in size. It needs a large amount of power to perform its function. On the other hand, an SSD is compact and does not include any disk spinning. It consumes very little power, thereby increasing battery life. It's a small electronic chip that requires small space within the laptop.
The hard disk drives affect the speed of the laptop. Whenever an application tries to fetch data from HDD, it has to wait for a few seconds as the hard drive has to spin. But, SDD is a bit different; data is readily available on it. The program does not have to wait to access the data from a solid-state storage device. In this way, it offers high laptop speed. 
The solid-state hard drive is quite expensive than HDD, but it deserves it. After all, it increases the speed of your laptop and makes its design extremely slim. So, if you have a sufficient budget, then go with the laptop that has SSD storage. 
The Use Of SDD
You might be wondering, if SSD is costlier than HDD, then why should you buy it. Of course, you will indeed get 256 hard drive storage space in lieu of 2 TB in your laptop if you go with an SSD. But, just think, in this cloud-driven world, why do you need so much hard drive storage. You can store your data with secondary importance on Google Drive or Dropbox free of cost. You can access the stored files and folders anytime from any network-driven device.
Another option to store heavy data, music or video files is NA(network-attached-storage). It is also called a home-media server. If you have such servers at your place, high-hard drive storage is not required.
Plan Ahead 
The college and university environment is totally different from high school. The grad student has to deal with several files and data. So, it's vital to plan ahead where to keep what. It will also affect your choice of palmtops. 
The graduate students are surrounded by research papers often. These papers are very precious and should be saved on the laptop. Also, for extra safety, you should take their backup in an external storage device such as a USB.
If you are an art lover, then there is a high probability that you will gather a lot of music and video files during your college days. To save your laptop storage, you can also store them in external devices or the cloud. 
In case you have recently bought a laptop but with HDD storage, don't lose your heart. You can upgrade your existing laptop with the following solid-state drive chips.
Best Solid State Drives
Seagate solid state drive ranks first when it comes to the best solid-state device. You can choose any from Seagate Barracuda 500GB SATA/600, Seagate Expansion 500GB USB 3.0, or Nytro 960Gb SATA-6.0. 
Western Digital also offers an extensive range of SSD. Some of the popular WD SSD are Western Digital WD Blue 500 GB 2.5 inch SATA III, Western Digital WD Green 240 GB 2.5 inch SATA III, and Western Digital WDS240G1G0A 240GB Internal Solid State Drive (Green)
Apart from these brands, Samsung and Crucial also sell robust and reliable SSDs.
The Bottom Line -:
SSD drives to enhance your laptop's performance and lasts for several years.