Why you Should Keep Up with the Latest Web-to-Print Technology
Why do you think businesses shifted to Magento 2 from Magento 1? It was because Magento 1 was outdated. Similarly, this article explains why you must choose the latest web to print storefront.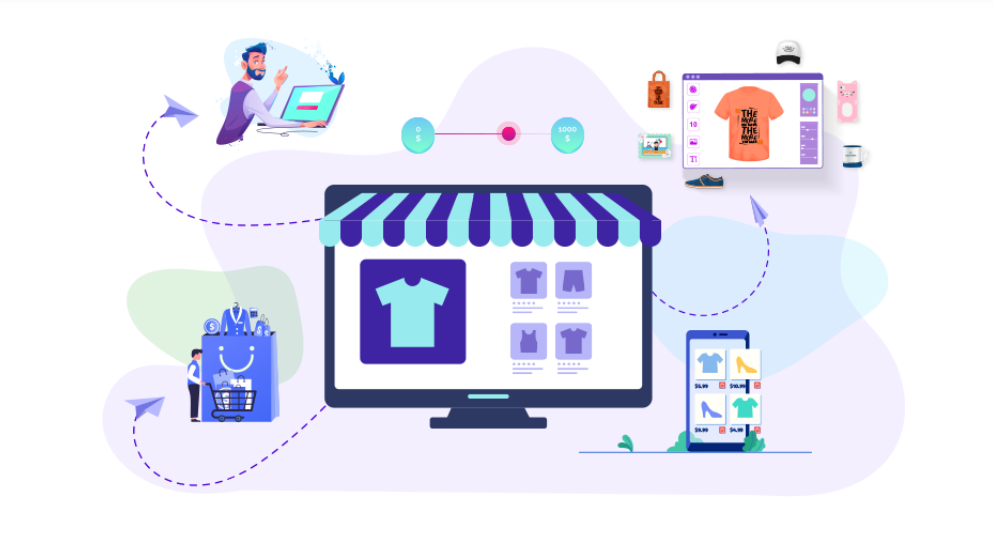 It's no doubt that technology has brought a revolutionary change in the business. Look at the printing business – the traditional approach restricted to an area is now widened to provide services overseas. The transformation was quite sudden. In less time, web to print software became popular. The market was full of web to print storefront providers. Well, all thanks to technological advancement. But the question is, is a web to print solution a one-time invention?
Do you think the one developed years back with no updates would be similar to the one developed today? Definitely, not.
Technology always has room for improvement. It implies for all the tech solutions: an eCommerce website or a Web2Print solution. In this article, we will learn the importance of employing the latest web-to-print technology. 
Stay up in the Competition
During the initial days of eCommerce, having a website was a luxury that made businesses stay at the top of the competition. But now, a website is a necessity; however, not sufficient enough to beat the competitor. To win the race, you now need a mobile app, features like live chatbots, AR/VR, and more. That's how you need to brace up with the latest advancements. Something that worked yesterday may or may not work today. So to be the winner in the business, you need to offer something better than others. It can be a service like customer support, features like AI, AR/VR, or something else. 
This same rule applies to your Web2Print solution. It's cloud-based, allows you to get print-ready files, and fulfills the order is not enough. You need more to compete. Most probably, a technology that is latest and yet to be exploited by your peers.
Offer Personalization
The printing business is more than paper sheets and t-shirts. Now, it consists of all the products that have printable surfaces – mugs, shoes, stationery, photo albums, etc. It is because the industry saw the potential to expand. If it were stuck with one or two products, it wouldn't flourish. Besides, the customers' knack to customize everything made it more demanding. They love to design their own products and give it a different vibe. 
However, you can't be sure that the features your product designer tool has at the current would be enough to keep up with the customers' craze. So, to keep that craziness alive, you need to provide them with new products and features. It can be to include new stickers based on popular series and movies. 
Build Brand
The common mantra to build a brand is to bring in something unique. If you look at big brands, they always bring in something unique. For example, "one-day delivery". The fuss around it started when Amazon announced it, and soon other businesses began implementing it. Many made this feature their USP. 
In the same way, when you step into the print market. A primary print job won't be sufficient. You will have to look for unique opportunities to generate revenues continuously. A rigid web-to-print storefront would limit that. You would need a solution that continually matures and updates according to the customers' expectations. 
Lastly,
Your solution should be able to make up with the compatibility, speed, and evolving nature of the technology. Even if it loads within seconds today, the guarantee that those seconds would be enough in the near future is itself not guaranteed. With technology improvements, the patience level of customers is drastically decreasing. You need to ensure that the web to print storefront you bring in is compatible and adaptable to the latest technology.  
Remember, the world is transforming rapidly. An outdated solution would not only take you out of the game but also affect your business on the whole. Thus, while planning to buy a web to print software, ensure that it's evolving and has all the future-related resources.