7 Advantages of Using a Multi-Brand Help Desk
Want to manage different brands from one centralized system? Then you must take a look at thee advantages of using multi-brand help desk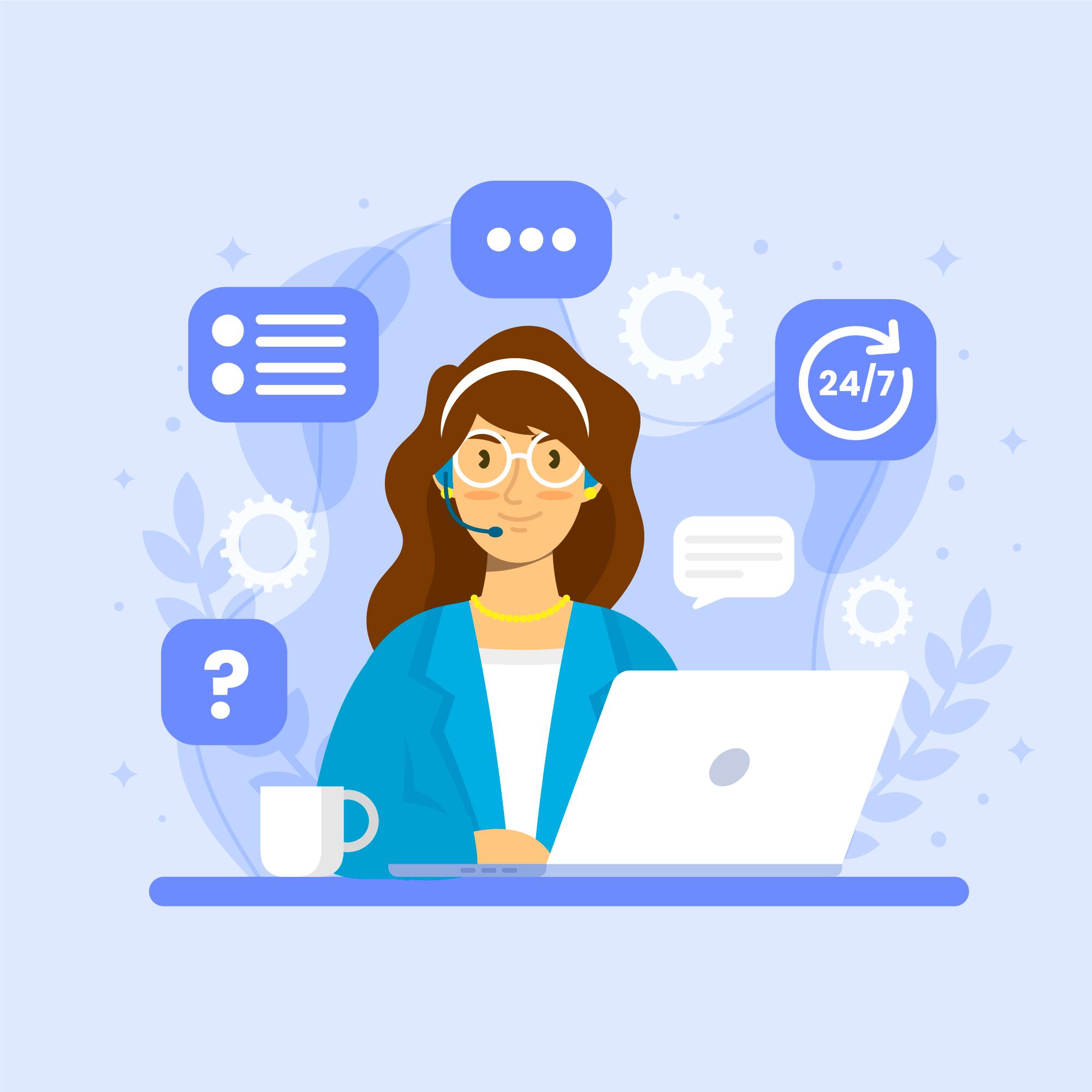 Let us take an example that your organization recently acquired a new company, or maybe your business came up with a new branch or a new brand or product. And as a support manager of your organization, your job is to manage multiple businesses or branches under one umbrella brand, right? So, how will you plan to do it?
Here, you will think that using different help desks for different brands is the right solution, but it isn't. This is because it is massively costly and needs multiple support agents for each brand. Also, you cannot forget how tough it would become to manage all the help desks. Imagine managing different ticketing system software for all the brands. Frustrating right?
But, what if I tell you that you can have a standard support center, and yet you can serve a personalized experience to all? Yes, it is possible through a multi-brand help desk. You can have an online ticketing system of all the brands centralized to one system. You will need a common system from which you can run your support. You will require support strategies that can unite all your brands and enable you to serve a personalized experience to all your customers.
Let us have a brief about what a multi-brand help desk is and what advantages does it serve:
What is a Multi-brand Help Desk?
A multi-brand help desk enables you to operate more than one support portal in a single help desk deployment. This means that you can offer unique branding and customer support for each brand/service/product—everything from a single place! 
A multi-brand help desk benefits almost every industry that plans to scale up soon. Using the same support software and support agents while keeping control over workflows is a prominent advantage for most organizations.
Which Industries Need Multi-Brand Help Desks
Everyone from startups, small businesses to large-scale enterprises can benefit from a multi-brand help desk. Here are some industries that can benefit from a multi-brand help desk:
Ecommerce customer support

Internal IT support

Multi-lingual support

Businesses with multiple brands from the same organization

Industries with multiple audience segments

Businesses with multiple products in multiple niches
Advantages of a Multi-Brand Help Desk
What if your company branches out into another product line or brand? And you need to maintain the identity of all these product lines in a unique way. Or what if you need to build a separate brand identity from scratch? Well, here, a multi-brand helpdesk can benefit you in multiple ways:
 A Centralized Support for Each Brand
Centralization is the primary advantage of a multi-brand help desk. It will streamline various platforms for you to branch out into new verticals and brand environments. The unbeatable functionalities include:
The ease of introduction

Ease of use

Ease of management
 Build Unique Identity for Every Brand
You can build your own unique brand identity for every branch under your organization with a multi-brand help desk. The support portal has its name, functions, and a unique UX and UI. You can customize your portal as per the customers of that particular brand.
 Database-Level Data Isolation for Each Brand
It is not only the customer-facing interface that makes each brand unique, but it also extends its benefits to the backend. A multi-brand help desk supports different databases too. You can promote adequate support when there is zero confusion related to data.
 Scale Independently
One branch of your business might already be reaching high-end maturity, while the other one is still under the growth phase. And the same software will not apply to both situations. Thus, a multi-brand help desk can help you scale independently as per your customer base and requirements. As you add new brands and products to your company's portfolio, you can easily branch out rather than starting from nothing. 
 Accessibility and Security
With many people working at the support end, you might be concerned about securing your valuable customer and support data. So, the right multi-brand help desk enables you to set up and restrict your support staff from accessing the documents based on their roles. You can even completely restrict access to all the sensitive information. 
 Customized Ticketing That Fit Specific Customer Needs
A multi-brand help desk helps you to answer the tickets with the correct outgoing mail. This helpdesk is set up in a central system and separated by brand. So, you can maintain the image of individual solid brands even if it is centralized in the back end.
 Significant Cost Savings
Last but not least, you should not underestimate the fact that you can save a considerable amount by using one help desk for your multiple brands. Also, it can positively impact your support budget.
Wrapping Up
Overall, a multi-brand help desk helps you to personalize the customer experience from a centralized management system. Some long-term benefits of a multi-brand help desk include authentic CX, customer retention with lower maintenance costs.