Houston man faces felony sex assault charge in alleged rape case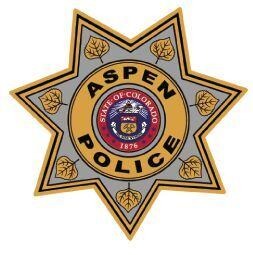 A 61-year-old man from Houston, Texas faces a class 4 felony charge of sexual assault in Pitkin County following a night of allegedly encouraging a woman toward excessive drinking until she "blacked out," and raping her in his Aspen hotel room in the early-morning hours of April 3.
According to an Aspen Police arrest affidavit, the victim told officers that she met Scott Wood on April 2 at Cloud Nine Alpine Bistro while skiing, where the two exchanged phone numbers. Wood then contacted her later in the afternoon proposing they meet for drinks around 10 p.m. that night, to which the victim agreed.
The night started at the Caribou Club, the affidavit explains of the victim's account.
"[She] told Officer Wheatley that while she and Wood were at the Caribou Club, Wood ordered another round of drinks quickly as they got close to finishing their drink. [She] stated that she felt pressured to continue to consume the drinks when they were brought to her," the affidavit states. "[She] said that she felt encouraged to drink a lot more than she would usually drink ­because of this."
After leaving the club at about 12:25 a.m., Wood and the victim then went to 7908 Aspen, where "she felt very intoxicated and that she 'blacked out,'" the affidavit notes. Wood allegedly ordered two more drinks at last call and, according to the victim's recollection, paid a server to get another round after closing time.
He then brought the victim back to his hotel room — where the victim "recalled vomiting in the master bedroom due to excessive alcohol intoxication," the police document describes. "She recalled that it was odd that Wood did not seem to care. [She] believed that there would be vomit stains in the carpet."
Additionally, her bra and shirt were covered in vomit "as if she threw up down the front of herself," it continues. "She was forced to walk home … with her bra and shirt in a bag and cover up with a sweater" later in the morning on April 3.
While the witness acknowledged her memory lapses due to the alcohol consumption, she said she knew that the intercourse was not consensual, the affidavit explains — namely because of the way her clothes had been removed and that she had to seek medical attention in order to dislodge a tampon.
"'Like I had a tampon in and if I am wanting to have sex, I would take the tampon out … that tampon was lodged so far into me that I had to go to a doctor today to get it removed,'" she told Aspen Police officer Kirk Wheatley. "'So yeah, it definitely wasn't consensual.'"
The whole incident was also completely out of character, according to investigators' interviews with the victim's sister, doctor and previous partners, one of whom told police that the victim reached out to him via Whatsapp on April 5. The message read, "I need your help, I was raped Friday night. … I may need you to testify as to the type of person I am. I don't have sex with anyone on the first date, I was celibate for two years."
Another man familiar with the victim told police that she had described the incident to him as "without" consent, the affidavit reports. Her sister and doctor, too, relayed similar accounts told to them by the victim.
Wood is next due in Pitkin County District Court on May 17.