AI Predictions For Future Digital Marketing
Amanda Jerelyn has been researching in the field of digital marketing and cutting-edge technologies for the past few years. She is currently employed as Blogger at Crowd Writer. Amanda is passionate about writing. She is working as a Trainer at Dissertation Assistance with the team of dissertation writing services.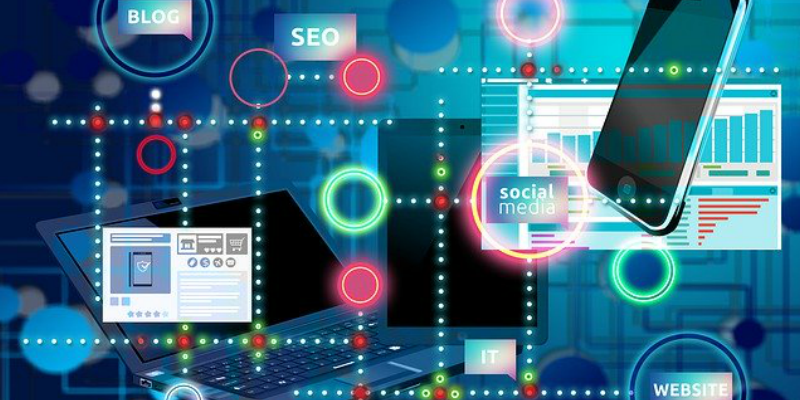 Previously, voice search engine optimization, Machine learning, Artificial intelligence, and data-driven marketing were the ambitious ideas that drive the market growth and helped the companies to reach new levels of success. Most business owners incorporated these innovative ideas into digital marketing to remain competitive in the business industry. Stats reveal that today, approximately 28% of the top-performing companies all over the globe use AI for marketing.
AI technology is continuously advancing. Therefore, digital marketing techniques and practices, along with improving the customer's insights, will continue to improve in the coming years. Everything from data collection until data application; Artificial intelligence is transforming all the digital approaches. This continuous advancement in AI will bring enormous changes in digital marketing strategies.
Artificial intelligence can assist marketing individuals in a number of ways. SEO is one of the AI tools that help content marketers in optimizing search engines and increasing the sites rank through keywords or different strategies.
Aside from this, AI can also help create social media content, email subjects, document the market intelligence data, and duplicate the contacts of clients and the customers. Even though this technology is still new, marketers need to know the subtle ways it can bring changes in marketing strategies.
Emerging Future Trends in Digital Marketing
AI is revolutionizing digital marketing. The tasks AI technology can complete is still growing at a rapid pace. It is predicted to bring a huge impact on the marketing trends in the future; therefore, marketers need to search and learn beforehand which AI tools will be best for their business marketing.
To better understand the emerging trends in digital marketing, we are sharing some of the predicted trends that will change the digital marketing. These predictions can also help you in building a competitive strategy.
1.      Smart Content Marketing with AI
Thinking that AI will automatically draft the whole content for marketers? Then No. This transformation might not come in the future as the bots do not have the ability to create long articles and write-ups. But it is predicted that AI will restructure a number of tasks by content marketers.
Still, many brands are exploring AI tools and the benefits it could bring to their business. It is estimated that 75% of the enterprises will incorporate AI in content marketing by the year 2021.  AI tools create links among the traffic and topics, enabling the content marketers to create strategies according to these topics.
AI tools will aid the digital marketers in creating online ad content, email subject lines, as well as social media updates in the upcoming months, increasing their ranking opportunities in seconds.
Moreover, AI will help in creating optimized content and identify the gaps in strategies that will drive more traffic. Content marketing with AI will become vital for the future as it will make it easier for marketers to make use of text mining tools. This tool will be beneficial in identifying the phrases, link variables, and keywords for gaining higher traffic.
2.      Lead Generation
Lead generation is a vital part of digital marketing. With the integration of AI in digital marketing, both customer behaviors and marketing strategies will observe a huge transformation. The ultimate aim of businesses to get higher leads, which will be achieved at a higher rate by using AI.
It is predicted that Ad personalization will relatively increase. It will help many marketers to recognize potential clients with accuracy. It is expected that the level of personalization with AI will reach to such heights that with only a single click, the enterprises will get the greater insights on their leads to get you to try their products or services.
3.      Offering More than Just the Data
It is predicted that AI will naturally become a part of the marketer's daily life. Presently, digital marketers use AI tools for data collection and getting customers insights. With the passage of time, it will eventually move into offering the marketers the possible solutions and the transformations.
Content strategist of dissertation proposal help has done great research on AI as predicts that "AI will automatically take the tasks from the marketers, allowing them to focus more on marketing rather than struggling with technological tools."
4.      Email Marketing
AI is a game-changer for digital marketing. In the upcoming years, email marketing will have better personalization and data. Presently, many customers tend to ignore promotional emails and consider it as spam. By the year 2023, there will be more email users approximately 4.3 billion with more personalized email marketing strategies.
The future is all about artificial intelligence; there are plenty of strategies that will help your business to generate more revenue and get more leads.