7 Things To Take Care Of While Traveling With Your Pet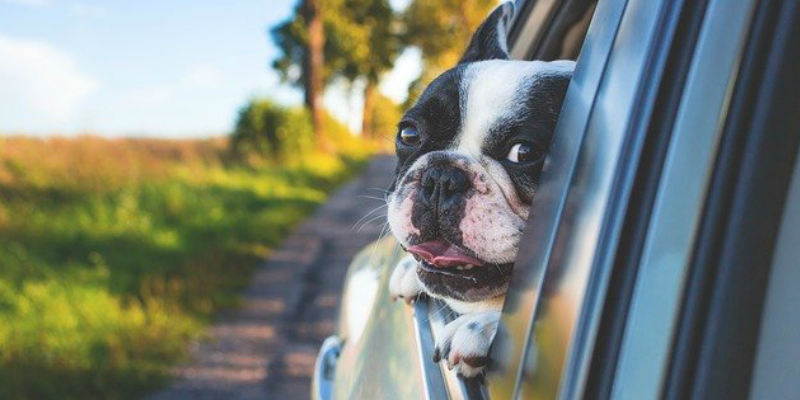 When it comes to traveling, the best experiences are when you go with friends and family.  While many pet owners tend to leave their beloved friends behind while going away for vacation, it would be fair to say that a lot has changed recently. Modern pet parents don't shy away from traveling with their pets anymore. However, if you are traveling with your pet for the first time, the entire experience can be a little daunting.
Are you planning your trip with the furry friend and wondering what things you should keep in mind? Read on to find out seven essential tips for a hassle-free journey with your furry pal.
Essential things to take care of when traveling with pets
Traveling involves a series of decisions and the stress that comes with it. But when you decide to take along your pet, be it dog, cat, or any other animal, you have more details to worry about. Here are some things you must keep in mind when going on a vacation with the pet:
Schedule a visit with the veterinary.
Is it your pet's first trip? Or are they suffering from some serious health condition? If yes, then it is ideal for planning a pre-travel health check-up with the veterinarian. The doctor will conduct a thorough check-up of your pet and conduct tests to ensure that it is safe for your furry friend to travel. You can also get your pet the necessary vaccinations required before traveling to certain countries. Some countries even require valid certificates when traveling internationally, as the United States asks for a rabies vaccination certificate.
Whether it is ticks or fleas or needing some extra guidance for the trip, make sure you ask all the essential things from the vet. With all the documents and medications, both you and your pet can plan a vacation without stress.  
Pack all the essentials.
When it comes to packing for the vacation, you might have a check-list of all the essentials, but what about the pet? You will have to take along plenty of things to keep the furry friend comfortable and safe on new land.
Does the pet have any specific toy or blanket that they tend to keep close? You can always take it along to calm them. If not, get new dog toys a few days before the trip and get them familiar with it to ensure they are comfortable in the new space. When it comes to their meals, don't forget to keep their food bowl, and take along water and packed food from home to prevent stomach infection.    
If the furry pal is comfortable with it, you can get a carrier for them. Take along their leash, harness, safety vest, and a few clothes if you are going to colder weather. Don't forget to pack the necessary medications that your pet might need on the trip.
Book a pet-friendly flight.
The next essential thing you must think about is how you are going to travel. If you are planning to fly, you might have to take care of a few things. When it comes to allowing a pet on board, different airlines have different policies. Firstly, go through the airline's policy before booking a flight to check if they allow pets. For instance, United Airlines has restricted 21 breeds of dogs and around four cat breeds to travel through their flights, citing health concerns.     
Along with airline policies, it is wise to go through the government policies on flying with pets. The government has issued guidelines restricting the pets with snub noses from traveling via air. Even if the government allows your pet, there might be restrictions on the number of travel hours and flights.
It is wise to do thorough research and find a suitable flight that allows both of you to travel comfortably. 
Make the car comfortable for your pet.
If you plan a road trip with the furry friend, you are in for a great time. You can enjoy the entire journey together and also ensure they are comfortable.
To ensure that the pet is comfortable during the trip, take frequent breaks along the way. Allow the pet cat or dog to move out to urinate or defecate in the open, not inside the car. Make sure to put the furry companion on a leash when stopping on the way. When taking a car on the journey, it becomes vital to know when to stay for a quick bathroom break. Pay heed to the common signs that your pet needs to go, which can be agitated behavior, long stares, and restlessness. If you have a cat who uses a litter box, you can keep a litter box in the car to make the journey easier for the feline friend.
Look for suitable accommodation.
After that, you need to find pet-friendly accommodation. While there are plenty of hotels today that are pet-friendly, others might not be. If you don't want to end up at a hotel that doesn't allow your furry travel companion inside, it is best to do your research beforehand. You can look for hotels or resorts that not only allow your pet but are comfortable as well. In addition to that, check if the hotel will charge any additional fee for your pet.
While finding the right hotel, opt for a room on the ground floor, closer to the exit, making it easier to take them for walks. Some hotels may have strict rules restricting pets on furniture. Try to abide by them or drape the furniture with covers to protect them. It will protect the furniture and save from paying damage costs. 
Get an identification tag.
When traveling to a distant land with the beloved pet, their safety becomes paramount. To keep them safe in a foreign place, put an identification tag on them. The easiest way for identification is to put a tag on their collar with your updated contact information. It will help people find you in case your dog or cat gets lost while traveling.
Another way is to get your pet microchipped before traveling. If you are unaware of it, a microchip is a tiny chip in the size of a grain inserted in your pet's body. It can contain a permanent ID along with your contact information. In case your pet gets lost and is found by the authorities, they can extract the data from the chip to get in touch with you. While you can take all the precautions and always keep your pet in your sight, it is easy for them to run away and get lost. Having an identification tag or microchip will make it easier for you to reunite if such a situation arises.
Prepare your pet for travel.
Much like humans, pets can have different personalities as well. While some pets are extroverts and love meeting people, others might not be. No matter what the case is with your pet, you can train them a little to make the traveling experience comfortable for both of you, and the people around. You can also sedate them with CBD for pet anxiety
You can start by giving them basic training, like responding to commands. Teach them to sit, stop, and stand on your command. It will help you control them when you are in a new place. Teach them basic manners and obedience on how to behave around strangers. Not only you but fellow travelers around you will also be comfortable being with your pet during vacation. If your pet is well-behaved, the hotel staff might even be ready to accommodate them, and it will prove immensely beneficial for you. If your beloved pet is familiar with staying alone, you can leave them in the hotel, or even in a hostel or rental while you are off visiting a museum or restaurant where pets aren't allowed.
Get some help from online tutorials and start training the pet well before the vacation. There is an abundance of videos available online to help with the training. If not, you can always take the help of a professional to train them.   
Final Thoughts
Traveling with a pet can be a wholesome experience, whether it is your first time or not. You get to experience new things and spend plenty of time together, which can prove to be a great bonding experience. As a pet parent, it is natural to worry about your furry friend's comfort and safety while you take them along on your adventure. Finding the right flights and hotels, packing the essential things, taking their medicines along, and getting an identification tag will ensure that your pet enjoys the vacation as much as you do. Keep all the points in mind, and get ready for the most memorable trip of your life.