6 Blockchain Business Use Cases You Should Know About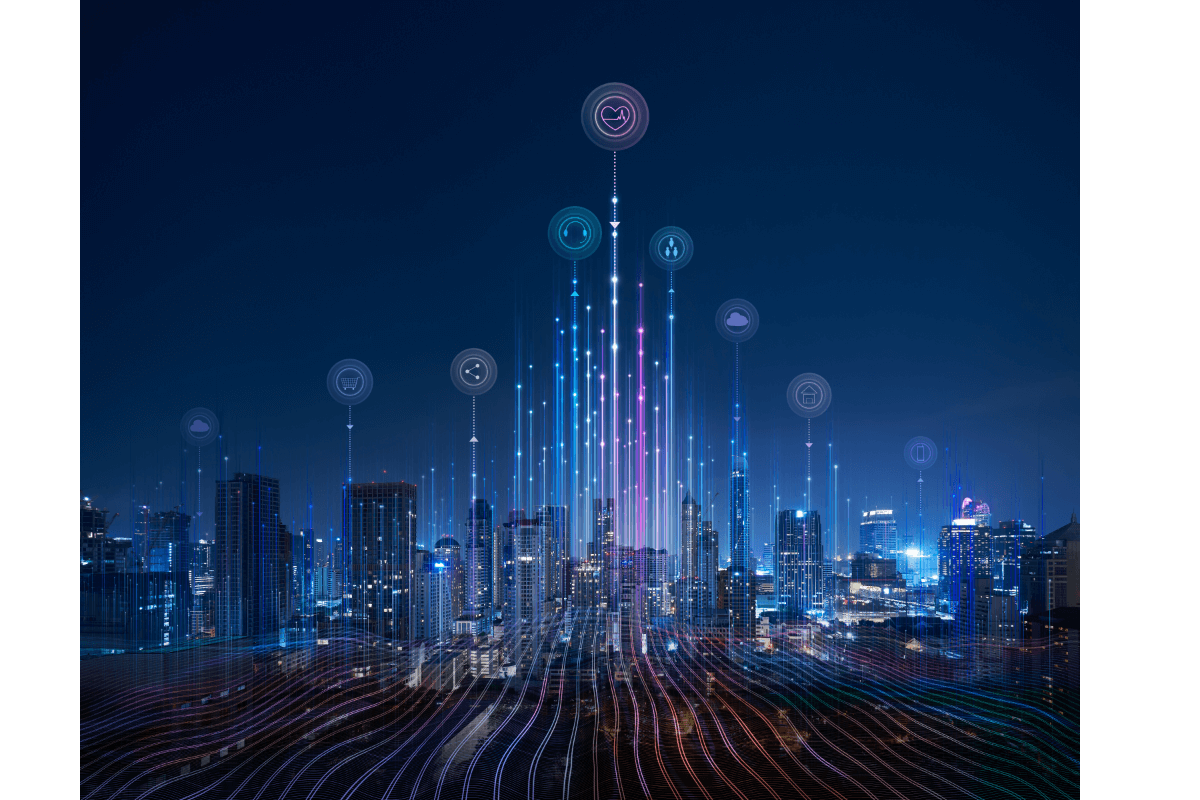 The potential of the distributed ledger technology (DLT) — an umbrella term of which blockchain is the most popular kind — is enormous. Businesses can use blockchain to secure data, handle supply management, fight copyfraud, automate processes, and so on.
Blockchain may have a major impact on businesses thanks to its unique capabilities to enable transactions and operations without a single authority and unnecessary intermediaries. Many companies are successfully integrating the DLT.
2017 and 2018 were the years of blockchain business trials, as many traditional companies were testing it for various business processes. Today, this technology is already an indispensable part of many businesses.
In the present article, we will go through the six most popular and successful use cases. For the sake of diversity, we'll discuss a use case for every major blockchain platform available out there.
1) Moderna to Use Blockchain for Vaccine Distribution (IBM Blockchain)
IBM Blockchain is one of the most reliable and widely used blockchain platforms aimed at enterprises. It is used in supply chain management, healthcare, banking, media, and other sectors.
At the beginning of March 2021, biotech firm Moderna, whose mRNA-based COVID vaccine has been approved in the US, the UK, and many other countries, said that it would apply DLT and AI in the vaccine distribution.
Blockchain will help the company provide vaccine traceability. This will enable governments and healthcare provides to check the current status of specific batches as they move through the supply chain.
Moderna is already using IBM's Digital Health Pass, a vaccine and COVID test credentials verification system that also leverages blockchain.
2) ING, BNP Paribas, Citi, Societe Generale, Shell, Others Use Ethereum for Commodities Trading (Ethereum)
While Ethereum is powering most of the Decentralized Finance (DeFi) space and a great number of DLT crypto assets, the network is used by traditional businesses as well. More than two years ago, a consortium comprising banks and other major companies launched komgo SA, a commodity trading platform that relies on Ethereum.
komgo SA is a platform that speeds up the flow of physical commodity operations. It has two main products: one for KYC (know your customer) processes and another one for digital letters of credit.
ING, one of the key members of komgo SA, is also using Ethereum as part of a payment settlement consortium called Fnality.
Ethereum introduced smart contracts and many other features aimed at enterprises. The Enterprise Ethereum Alliance (EEA) now has over 200 member companies, including JP Morgan, Samsung Group, Mastercard, and Microsoft.
https://media.consensys.net/6-questions-to-ask-when-considering-blockchain-solutions-for-enterprise-10616a0c63c4
3) SIX Stock Exchange Uses DLT Solutions for Stock Trading, Settlement, and Tokenization (R3's Corda)
SIX Group, which operates the Swiss Stock Exchange, launched SIX Digital Exchange in 2019, which relies on R3's Corda Enterprise platform. The blockchain solution is used to run its digital asset trading platform, which operates with tokenized shares. With the help of Corda, the digital exchange is clearing, settling, and providing custody solutions simultaneously.
R3 also runs a consortium that includes many banking giants and other companies testing its Corda platform. Besides the SIX Group, it also includes Barclays, BNP Paribas, Deutsche Bank, HSBC, UBS, and Credit Suisse.
4) Walmart Uses Blockchain for Food Supply Chain (Hyperledger Fabric)
Retail giant Walmart has been using DLT solutions for its food supply chain management. For example, it relies on Hyperledger Fabric's blockchain infrastructure to trace the origin of over 25 food products from five different suppliers. Initially, Walmart tested the system with its partner IBM. During the trial, the retailer traced mangos sold in the US stores and pork sold in its China stores.
https://www.hyperledger.org/learn/publications/walmart-case-study
Blockchain is very popular in supply chain management, as it helps businesses monitor and trace the products conveniently.
Hyperledger is hosted by Linux Foundation and is one of the oldest open-source blockchain efforts. It manages a consortium comprising over 180 companies.
5) Italian Copyright Collection Agency SIAE Uses NFTs to Manage Authors' Rights (Algorand)
Some of the most interesting DLT use cases relate to non-fungible tokens (NFTs), which are booming right now. SIAE (Società Italiana degli Autori ed Editori), Italy's most dominant copyright collecting agency, uses Algorand's blockchain to create NFTs representing the rights of authors who are members of the organization. In this way, it aims to fight copyfraud and other forms of copyright infringement as well as help authors monetize their work.
SIAE, which was founded more than 130 years ago, has over 95,000 member authors, most of whom are composers, music authors, book authors, and publishers.
In mid-March, SIAE issued more than 4 million NFTs representing the rights of its member authors. The agency picked Algorand as the main blockchain infrastructure for its databases of millions of authors' rights. While NFTs are surging in popularity thanks to crypto art, SIAE has been collaborating with Algorand since 2019 for the project.
6) Fundraising Platform Republic Uses Blockchain-Based Authorization and Authentication System (AIKON)
Blockchain business applications are still quite sophisticated, as most companies don't focus on user experience, which hinders the technology's wider adoption. To solve this, AIKON's ORE ID is helping businesses developing blockchain applications onboard their existing client base through a familiar process.
Fundraising platform Republic, which helps startups secure capital from institutional and individual investors, is using ORE ID to onboard its non-technical retail investors to its blockchain application that revolves around Republic Note — a proprietary profit-sharing digital security token. On a side note, Republic is building its blockchain application on Algorand, but it uses AIKON's authentication platform for the onboarding process and identity management.
ORE ID is a blockchain authentication system that helps users access blockchain applications by email, phone, or social media accounts.
Republic relies on AIKON's passwordless authentication solution to enable users who are not tech-savvy to access blockchain DApps in one click.
The Final Note
Some notable mentions of major enterprise-oriented blockchain platforms that were not discussed in the article are Ripple, EOS, and JPMorgan's Quora, which is a version of Ethereum.
In conclusion, blockchain, along with artificial intelligence (AI), the Internet of Things (IoT), augmented reality, and cloud, is spurring the fourth industrial revolution, which revolves around speed, automation, cyber-physical systems, decentralization, and many things with the smart prefix.
Blockchain is about to transform businesses the same way the Internet did. In a few years, the technology will be omnipresent.