New Earning Highs of Bitcoin Miners in October, Join Rock Hash to Take Mining Lead!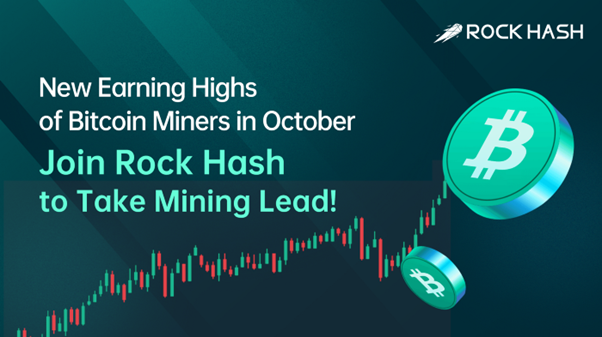 Recently, the cryptocurrency ushered in a wave of strong upward momentum, bitcoin price broke $61,000, getting close to $64,000, creating the highest price since May 12, reignited the market upward trend.
The market players' view of cryptocurrencies has changed somewhat as the bitcoin bull market has returned. Since the Chinese government cracked down on bitcoin mining in May, the price of the cryptocurrency has plummeted, and many thought that the bitcoin price would shrink dramatically as some countries tighten relevant regulations, but so far, that's not the case.
Some industry insiders believe bitcoin is on track to break $100,000 by the end of the year. Of course, this is just a vision, whether it will come true remains to be seen. In this year's market fluctuations, there are a lot of speculating currency players who lost everything or even ended up broken.
In contrast, the earnings of long-term bitcoin miners have soared. On the one hand, because some miners lay out earlier, the cost is lower; On the other hand, as long as the long-term rise of the currency is still there, short-term fluctuations in the currency price have nearly no effect on the miners.
According to relevant data, bitcoin miners earned $1.72 billion in October, which is the second highest on record and behind the all-time high of $1.75 billion in the month of May. The vast majority of miners' income in October came from block subsidies, with each trading block equivalent to 6.26 BTC. Transaction fee income was $27.47 million, accounting 1.62 per cent of total revenue, the highest in the last three months.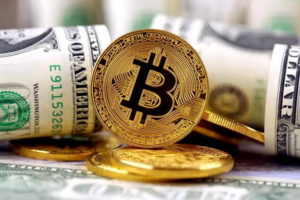 While a significant number of miners have been forced out of the bitcoin network during the policy turmoil, the income of bitcoin miners that are still online has increased fivefold since September. It can be said that in this volatile bull market, leaving aside the major bookmakers, among usual investors, only miners are the absolute winners. Before the bull market once again broke out, if you want to participate in bitcoin mining, to seize the mining opportunities, welcome to join Rock Hash to enjoy a one-key mining experience!
Rock Hash is the world's leading hash power trading platform, providing users around the world with one-stop comprehensive mining services and easy access to mining experiences. Recently, the new version of Rock Hash official website officially launched! It is available in several languages to meet the needs of users in different countries for mining investment.
Rock Hash, headquartered in Singapore, is a member of the Blockchain Association Singapore and has been running safely and steadily for 3 years. With strong capital strength, solid technical support, powerful supply chain resources, providing one-stop comprehensive mining services for hundreds of thousands of users around the world. Rock Hash also launched an output calculator on its website, allowing users to input product information and calculate expected revenue from a product with one click, helping newbies to calculate the mining yield clearly and easily so that they can start their open mining trip with ease.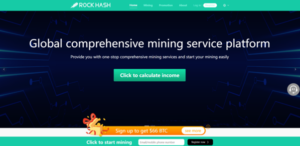 As early as 2017, Rock Hash began to lay out global mining fields, investing in the construction of seven large mines and globalizing the layout of mines to ensure the stable supply of electricity. At present, you can rent BTC, ETH, FIL and other currency mining machines at a very cost-effective price on the Rock Hash official website.
To expand the user market around the world, Rock Hash has launched a series of promotion activities that allow users who purchase the products lately not only to enjoy daily mining output, but also to receive additional DCC airdrop awards. The more you buy, the more DCC airdrop awards you can get.
For new users, the official offers free generous hash power right after registration. In addition, there are daily sign-in rewards, DCC inviting rewards and other activities. What are you waiting for? Ultra-low price, super high price ratio, various promotion activities, come and participate in Rock Hash preemptive mining trip!
Please visit the Rock Hash official site for more details on the activities!
Official Site: https://www.rockhash.net
Email: [email protected]
Twitter: https://twitter.com/rockhash666