5 Caregiving Tips For The Elderly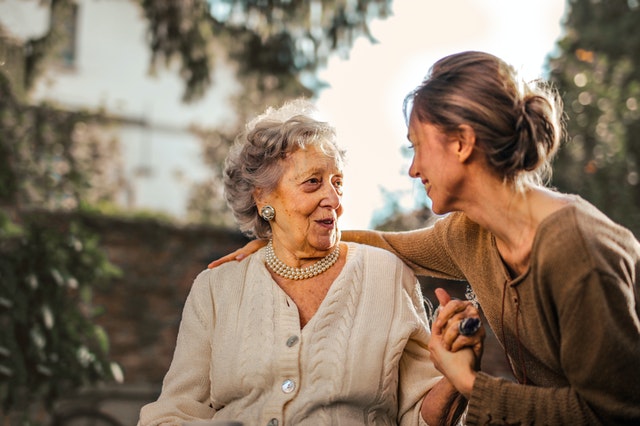 Aging is inevitable and is a gradual process for everyone. However, it might be challenging to understand the extremities to which aging affects an individual. If a senior citizen is living independently and in good health, you may not notice the significant changes in their daily living. However, as time goes by, the effects of aging kick-in and become evident, calling for home care and support.
If you consider taking care of an elderly parent or a senior citizen under a home care program, you will want to ensure their mental and physical vitality. Even more, ensuring a comfortable way of life, providing necessities, and maintaining emotional well-being. However, caregiving is not a task that you can dive into abruptly. As a caregiver, you will have to make the necessary adjustments and understand all that you need to do to meet the daily requirements of the elderly. This might include; 
Maintaining personal hygiene, such as shaving, brushing, grooming, etc.

Healthy feeding.

Dressing them.

Ensuring proper toilet hygiene.

Maintaining personal hygiene, such as bathing and showering.

Ensure functional mobility, such as getting up from a chair or getting in and out of bed.
As a caregiver, it is crucial to ensure you maintain these activities of daily living. Each of these will ensure that you are taking care of the elderly consistently and effectively. Below are caregiving tips to take good care of the elderly; 
Talk about caregiving with the elderly.
If you consider caregiving for your elderly parents, you might need to talk about it before they really need it. Talk with them and know if they would be comfortable with caregiving when they are at age 70 or above. Even though they could be healthy, it is crucial to understand what would happen if they fell sick. It might be difficult to talk about, but it is worthwhile before there is a crisis. If the person you are taking care of is suffering from incontinence, adult pull ons might help.  
Make living arrangements early. 
Before you can make the final decision to take care of the elderly, it is vital to consider where they live and if you would accommodate them into your home. Some would prefer to live in their home, while others would be open to living in a supportive environment such as assisted living communities. All these are essential pointers that you need to discuss in-depth with your senior. The most common types of arrangements include; 
Living at home.
Most senior and elderly parents prefer living and aging in their home. Even though this arrangement provides a sense of independence, the caregiver might need to make necessary home adjustments to ensure convenience. You might also need to get home support from a professional caregiver or request support from a family member. 
Nursing homes.
Even though this option is for the elderly with health problems that require medical surveillance, it is a favorite option for seniors who might need rehabilitative care.  
Living with adult relatives. 
The elderly and seniors who require assistance or unskilled health care support might consider living with relatives and family members. The benefit of this living arrangement is that the elderly will enjoy the relatives' companion while also getting the right care. 
Independent living communities.
This arrangement is the best fit for seniors who are active and enjoy independence. It could be an apartment, a home, or a house in a community with a majority of seniors. These communities may include gyms, group meals, free transportation, social activities, and much more. 
Understand the financial impact.
There is a financial impact that comes with taking care of the elderly. You might need to make adjustments to your home to aid their mobility and daily living, or perhaps buy special equipment that offers convenience to their living. In this regard, make sure you understand the financial impact of taking care of a senior or an elderly parent. 
If they are eligible for government financial support, take care of these programs. You might also need to help them manage their retirement funds and finances to ensure they are financially secure in their old age.
Ask for help from family members.
Even though you are passionate about taking care of the elderly, you will, at one point, feel overwhelmed with caregiving. Do not wait until you are weary and overwhelmed. Ask for help from relatives and friends on how they can help you out with family caregiving. Consider the kind of help that you might get from elderly daycares or senior centres. Even though some of this assistance can be expensive, you will be delighted to find volunteer organisations that are ready to help for free. 
Enlighten yourself on caregiving support.
Sometimes, taking care of a loved one is abrupt, and you might not have adequate knowledge to take care of the elderly. To elicit any doubts, you might need to take some classes on caregiving for the elderly, associate yourself with fellow caregivers, and join their support groups. This way, you will express your concerns and get the right advice to make quality caregiving decisions. 
Caregiving for the elderly is more of a responsibility than a burden that you bear alone. With the passion and prioritising of comfort and maintaining healthy well-being, you will enjoy and provide quality care giving.