10 Free Online Tools You Should be Using
In the following article, you will find out some of the best free online tools that will help you work more productively.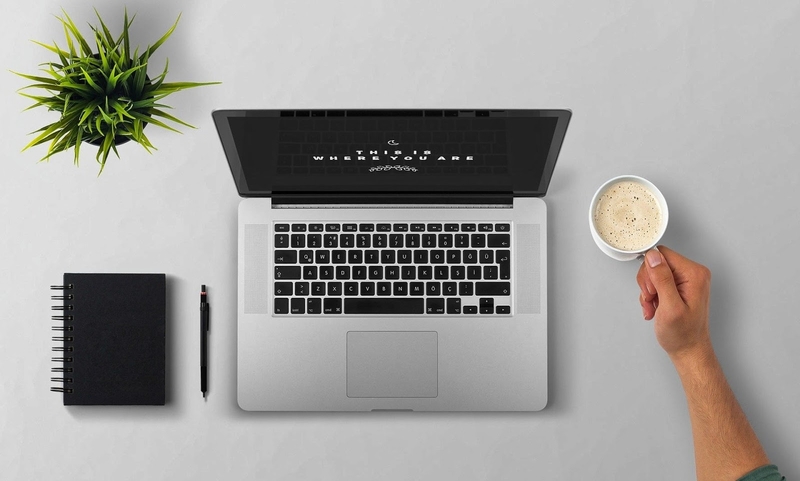 The exponential evolution of web browsers led to the development of many new and extremely useful web apps, web services, and other online tools that can completely replace previously needed specialized software installed on our computers. 
This means that you no longer need to have a powerful computer in order to perform heavy-duty tasks since online tools are utilizing external resources (servers) to do so. All you need to have is a strong and steady internet connection and you are good to go.
The availability of such tools is huge and the market constantly evolves and grows, so it is very difficult to keep up with the most interesting options and choose the right ones. For a while now, we have been putting together a small collection of online tools that we always have on our hands and that are in our favorites list. Today we want to share the 10 most interesting free online tools used by us on a daily basis. Follow along.
Very interesting and fast service that allows you to compress PDF documents. This is ideal if you want to send them later by email or share them on your website. No registration is needed and the documents, once converted, are deleted from their servers. No one has access to your files, ensuring their safety.
It also offers another series of utilities related to PDF files such as converting collections of images, Word, Excel, or PowerPoint documents to PDF and vice versa, merging or splitting PDF files as well. It is basically an all in one PDF suite. EasyPDF is completely free to use, has no ads or hidden costs. EasyPDF also uses industry-leading OCR engine meaning that you can effortlessly convert images to word, excel, and text files.
Incredible online service that will help you design all kinds of images: headers for social networks, posters, images for blogs, presentations, business cards, collages, letters, etc… It has an impressive collection of designs to choose from that you can, later on, combine and customize thanks to its powerful editor. It greatly speeds up the creation of any design and facilitates an aesthetically perfect finish even if you do not have the specialized knowledge to do so. The free version has everything you need, but there is a more professional paid version as well.
Performing a screencast which is basically a video that captures everything that is happening on a computer screen, cannot be easier than by using Screencast-O-Matic. This tool was designed especially to create tutorials, it will allow you to add overprinted text, voiceovers, and other useful visuals to your projects. It also has a reasonably priced paid version for more demanding projects that we highly recommended trying out.
Getting the audio from a YouTube video couldn't be easier with this online converter: you simply provide the URL of the video whose soundtrack interests you and it will instantly return a link to download the corresponding MP3 file. You will literally be able to extract audio files from YouTube videos in just 2 simple steps. You could alos use the ontiva.com/en Youtube Converter: MP3 MP4 WAV FLAC Downloader Online Free.
It is a full-fledged online video editor that works on your own video clips and photos. It has a free version, with enough quality features to edit your videos for the Internet (YouTube and others), and a paid version with really reasonable prices for more professional projects in the field of business or education. It also has an App version for smartphones and tablets.
For the most common tasks, Pixlr is capable of replacing the well known PhotoShop, without the need to register or even upload the images on which you are going to work on the internet. Besides that, its interface is simple and intuitive. You can choose between two versions: the one with advanced functionalities or the more basic version aimed at achieving quick effects on photographs and images – Pixlr E and Pixlr X.
This is an extraordinary JPEG and PNG compressor. Nowadays PNG images are increasingly used due to the possibility of including transparencies in subtle gradients, something that the competing formats JPG and GIF cannot achieve. The biggest disadvantage of these types of images is their greater weight, since they tend to take up considerably more space than their rivals. But thanks to this simple application you will be able to reduce the size of a PNG, not its quality. 
Smart compression is selectively decreasing the number of colors in the image meaning that fewer bytes are required to store the data. The final effect is nearly invisible but it makes a very large difference when it comes to the file size! TinyPNG is an essential tool to use if you want to publish images later on your website. They also offer a free plugin for PhotoShop.
Online Convert is one of the most complete converters from one type of file to another that you can find online. Audio, video, images, office documents or electronic books can be exported to different formats thanks to this free tool that does not need any type of registration.
Making annotations on all kinds of images couldn't be easier thanks to this free web tool. No need to register, simply upload your image and you are good to go. The finished result can be exported directly to your computer. Besides annotations, you can also draw and highlight images. Szoter works well on mobile and desktop.
Draw.io is a complete diagram generator. It has a good selection of templates to help you get started, as well as numerous graphic elements that you can include in your diagrams. Conveniently, it allows you to save your work directly to your computer, to Google Drive or DropBox, as well as export the end result to different file formats.
Did you find these free online tools interesting and useful? Do you know any other truly useful online service or perhaps we forgot to mention some of your favorite ones? Let us know in the comment below.